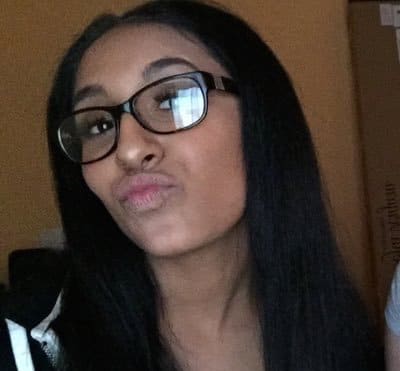 Sedonah Young has been identified as the 16 year old Alpine High School shooting victim who was shot at Thursday morning by a freshman. Was she a target?
Sedonah Young has been identified as the 16 year old girl who Thursday morning was shot at during the Alpine High School shooting in Brewster County, West Texas.
According to a report via heavy the girl's identity was revealed after Sedonah Young's ex boyfriend,Cade Blevins, another student at the school, told the tabloid that Young had been involved in the shooting.
Speaking to heavy, Blevins said Sedonah Young had been hit in the lower extremities while going to the school bathroom.
Asked whether he believed his ex girlfriend had been specifically targeted, Blevins told that he had never met the shooter before, a fourteen year old freshman.
Blevins also said the freshman 'was really secluded and didn't have many friends.'
The identity of the killer has yet to be released with authorities saying upon fatally shooting herself in the head, they found a cache of ammunition on her.
A subsequent press release via the Brewster County Sheriff's Office told of the 14 year old female student brining a semi automatic pistol 'with plenty of ammunition' to school.
Of question is whether the student, who's only come to stay with her grandparents six months ago was planning a mass shooting?
The grandparents also told of the freshman being a straight A student and never being in trouble.
Speculation has since led to some wondering whether Sedonah Young had simply been at the wrong place at the wrong time when she was shot. Young's ex boyfriend believes Sedonah was hit after the 'shooter prepared to attack.'
Not necessarily understood is what motivated the shooting at Alpine High School.
In the aftermath of Young's close call, friends have posted good will gestures on facebook supporting their friend who is now home after only having been grazed.
Wrote Angela Murrell: 'Sedonah is at her home resting, she is in good spirits considering. We started a make shift memorial in front of the school, if anyone else would like to put something there. Prayers for everyone affected. Thank you to the teachers who kept our students safe!!'
While another friend, Rose Hillery tweeted, I'm so glad you're ok. I love you so much Sedonah #prayforsedonah #prayforalpine.'
I'm so glad you're okay, I love you so much sedonah ? #prayforsedonah #prayforalpine pic.twitter.com/z2Tjn0pUAS

— Rose Hillery (@rahillery) September 8, 2016
so blessed to know that my best friend is okay. pic.twitter.com/3XKTVyTedI

— Sedonah Updates™ (@RACHALSEY) September 8, 2016
Update: pic.twitter.com/paKdUEnWmj

— Niki Valenzuela.♡ (@NikiValenzuela3) September 8, 2016