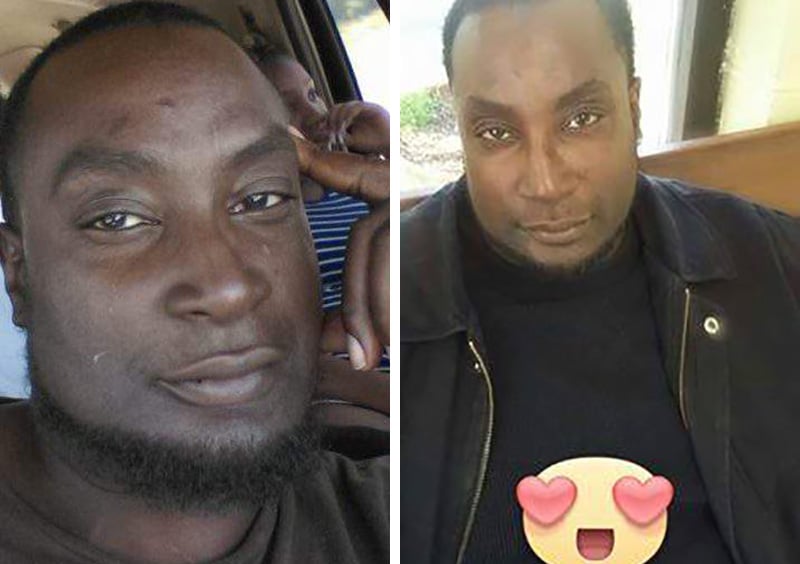 Was Keith Lamont Scott shooting death predicated on him being a black man? An examination of race relations and police behavior and culpability.
Police insist that a 43 year old man who was shot dead by a Charlotte-Mecklenburg, North Carolina police officer was carrying a gun and had refused orders to drop it.
The claims go counter that those of protesters, who are protesting the death of African American man, Keith Lamont Scott at the hands of Officer Bentley Vinson (himself a black man) as the father of seven was shot dead while standing next to his car, Tuesday night.
According to the man's family, Keith Scott was disabled and only reading a book when he was killed notes the Charlotte Observer.
Charlotte Police Chief Kerr Putney rebuffed those claims, saying officers found a weapon in the fallen man's vehicle.
Matters came to the fore, when police officers were searching for a suspect at an apartment complex, College Downs complex on Old Concord Road, to serve an arrest warrant with, when they saw Keith Lamont Scott exit a vehicle with a handgun, mistaking him for the wanted man.
From there, cops claim having told Scott to drop his gun, with the man allegedly getting out of the vehicle a second time still carrying the gun.
Police claim the man was shot because he potentially posed a threat, while conceding it was unclear whether he at any point pointed Scott pointed a weapon at police.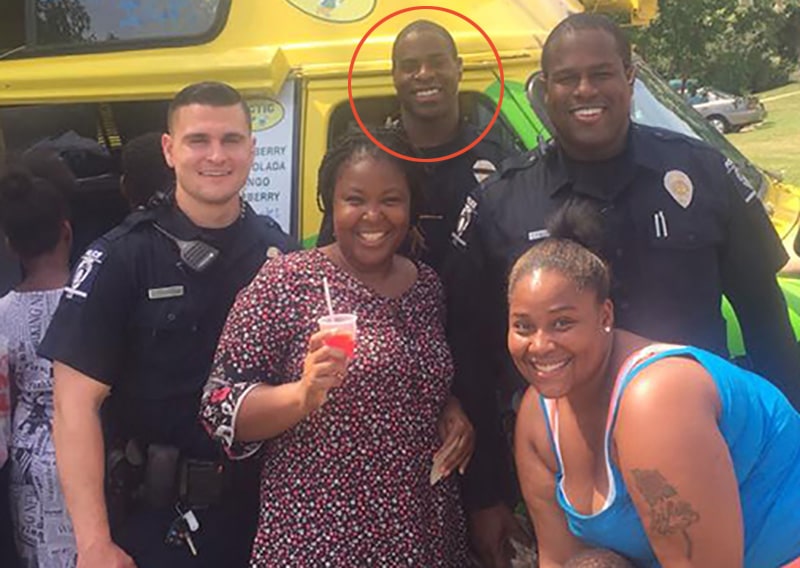 Family members maintain, that the only thing the 43 year old father had been clutching was a book while waiting to pick up one of his children after school.
News of the shooting led to Charlotte residents seething and within hours of the shooting death of Keith Larmont Scott, demonstrators arrived at the scene and began destroying marked police vehicles, setting trucks alight and throwing rocks at officers, outraged at what they believe is another instance of police brutality and authorities unrestrained attitude of targeting black men.
Was Gregory Frazier shot to death by cops because he was black?
Micah Xavier Johnson: 'I only wanted to kill white cops'
Why was Philando Castile shot dead by Falcon Heights cops?
Howie Lake II suspended for previous black shooting

NSFW: New Alton Sterling video emerges, no gun drawn
Charlotte police chief says officers gave armed man Keith Lamont Scott 'loud, clear, verbal commands' to drop weapon https://t.co/emIIa1RQ2N

— ABC News (@ABC) September 21, 2016
In a press conference on Wednesday, Chief Putney said one person had been arrested while condemning what he called 'agitators' for turning a peaceful demonstration violent.  
The chief also took exception to what he believes are misrepresentations of what actually happened Tuesday evening floating on social media. The chief also told of officers not finding a book at the scene.
In a video posted to Facebook Live from the scene, Scott's daughter Lyric can be heard yelling at investigators on the scene not to plant a weapon in Scott's car. 'Because that's what the fuck y'all do,' she said.
Heard later, the daughter screams, 'The police just shot my daddy four times for being black.'
Here's the man's sister. She says he did not have a gun. @CMPD says he did. @WBTV_News pic.twitter.com/JwHMixy9m7

— Sarah-Blake Morgan (@SarahBlakeWBTV) September 20, 2016
Bracing for another evening of unrest, the call for action comes off another black man being shot dead at the hands of police, that of Tulsa, Oklahoma man, Terence Crutcher, with many now calling for the arrest of Officer Betty Shelby, claiming that she had no reason to kill the man who wasn't under suspicion or hadn't committed a crime, except that of being black.
In both that case and in Keith Lamont Scott's shooting death, authorities have told of commencing criminal investigations.
Here's what the scene looks like now. Over 100 people gathered outside complex. @WBTV_News pic.twitter.com/o9fNu6ojJW

— Sarah-Blake Morgan (@SarahBlakeWBTV) September 21, 2016
at scene of @CMPD ofr involved shooting; Ofrs in riot gear started running; crowd scattered; I got knocked over @WBTV_News #tense pic.twitter.com/PmS64jc2iC

— Coleen Harry WBTV (@ColeenHarryWBTV) September 21, 2016
In the interim, Chief Putney confirmed that there was body camera footage from a few of the officers on the evening of the shooting  but said the police department would not be releasing footage until after the investigation was complete.
According to Guardian newspaper, police have killed at least 193 black men in the US so far this year. In all of 2015, police killed at least 306 black men out of 1146 individuals killed at the hand of police. To date in 2016 police have killed 790 individuals in the line of duty.
The latest shooting of yet another black man at the hands of police has once again stoked debate as to race relations within the US and law enforcement protocol and what many believe to be the heady use of deadly force with what police believe to be the slightest provocation.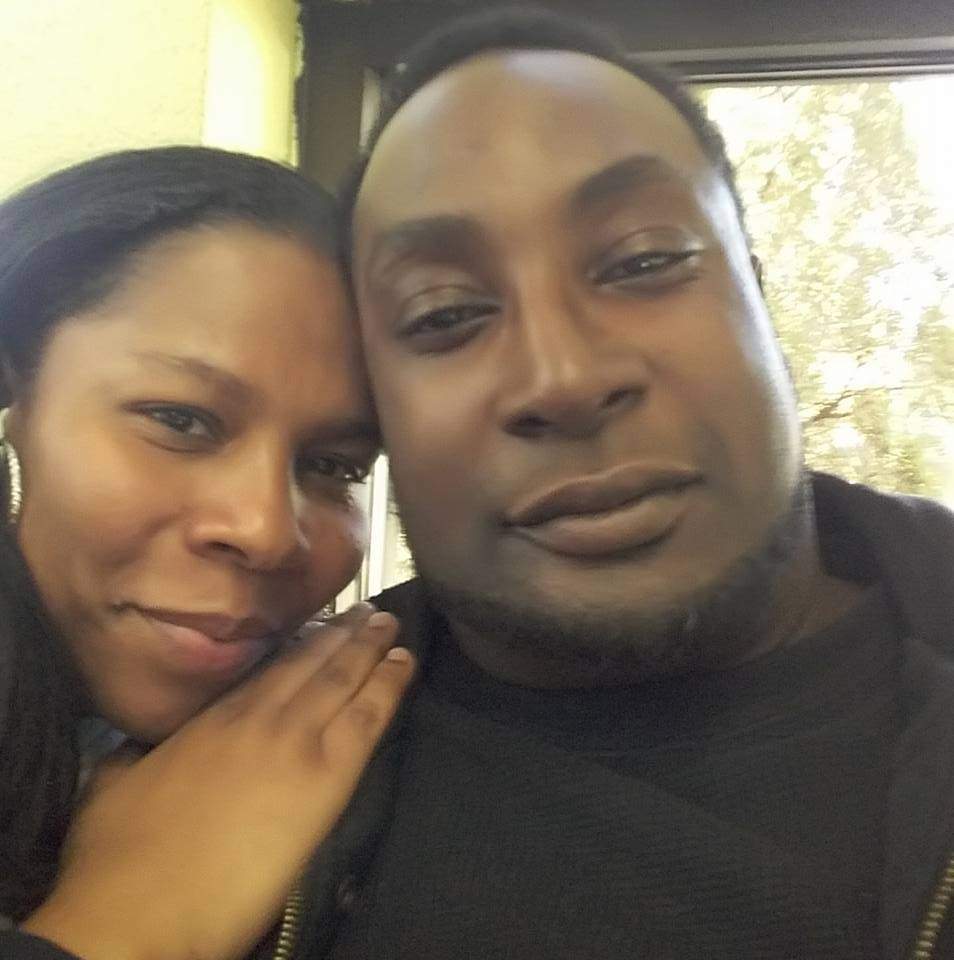 Family of Keith Lamont Scott calls for economic boycott in Charlotte after fatal police shooting https://t.co/OFdpxzIDlF

— NBC News (@NBCNews) September 21, 2016
I'm Black. I am 43. I read books. I pick up my kids from school. I am #KeithLamontScott. I just haven't been killed yet. #BlackLivesMatter

— W. Kamau Bell (@wkamaubell) September 21, 2016
A badge is not a license to kill with impunity. The Stein/Baraka campaign is committed to ending this daily nightmare. #KeithLamontScott

— Dr. Jill Stein (@DrJillStein) September 21, 2016
We call for the urgent implementation of training programs for non-violent approaches to policing. #KeithLamontScott

— Dr. Jill Stein (@DrJillStein) September 21, 2016
HOW DOES SOMEONE PLACING BOMBS ALL OVER NY AND NJ MAKE IT OUT ALIVE, YET AN UNARMED MAN SITTING IN A CAR IS DEAD?? #KeithLamontScott

— Bianca Mariah (@biancaamariah) September 21, 2016