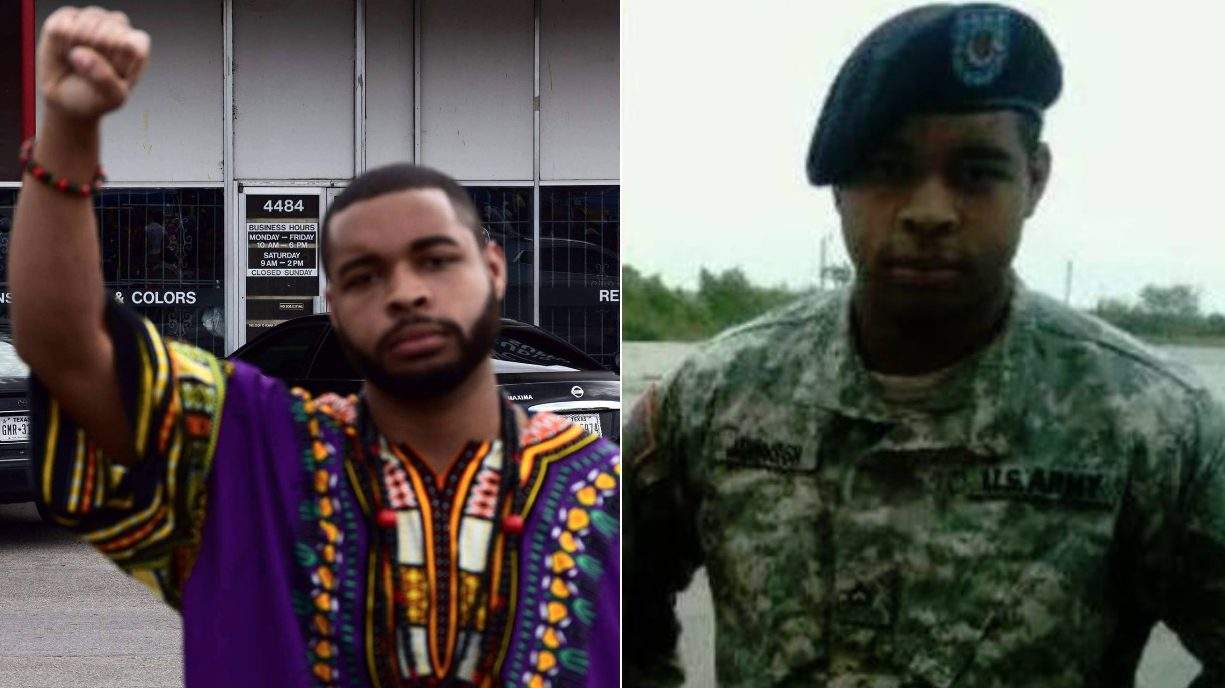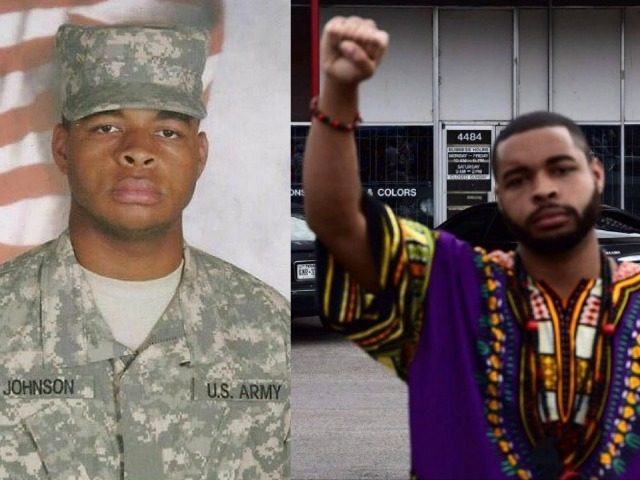 How Micah Xavier Johnson a former army reserve stationed in Afghanistan allegedly single handedly put terror into Dallas over race grievances.
Micah Xavier Johnson a 25 year old army reservist has been identified as the individual who shot dead five Dallas police officers, injuring seven, three critically during a Black Lives Matter protest Thursday evening.
Ironically the Dallas shooting suspect's shooting death at the hands of police during a prolonged stalemate last night came despite Micah Johnson having no prior criminal history or purported links to terror groups according to a report via the latimes.
During last night's siege, the suspect, Micah Xavier Johnson, who hailed from Mesquite, Texas, a 20 minute drive from downtown Dallas, had told authorities he was a veteran and was acting alone. The claim counters reports that there were as many as four gunmen involved in the massacre.
Told Dallas Police Chief David Brown during a 7.30 am press conference call: 'The suspect said he was upset about Black Lives Matter. He said he was upset about the recent police shootings of black suspects. He said he was upset at white people. The suspect stated he wanted to kill white people, especially white officers.'
Lone wolf? Was Micah Xavier Johnson part of a larger Black party operative?
Officer Brent Thompson killed: Married two weeks ago
What's behind the Dallas shooting motive?
Fourth Dallas shooting suspect: 'I intend to kill more officers'
Two Dallas sniper shooters arrested: Planned ambush to kill cops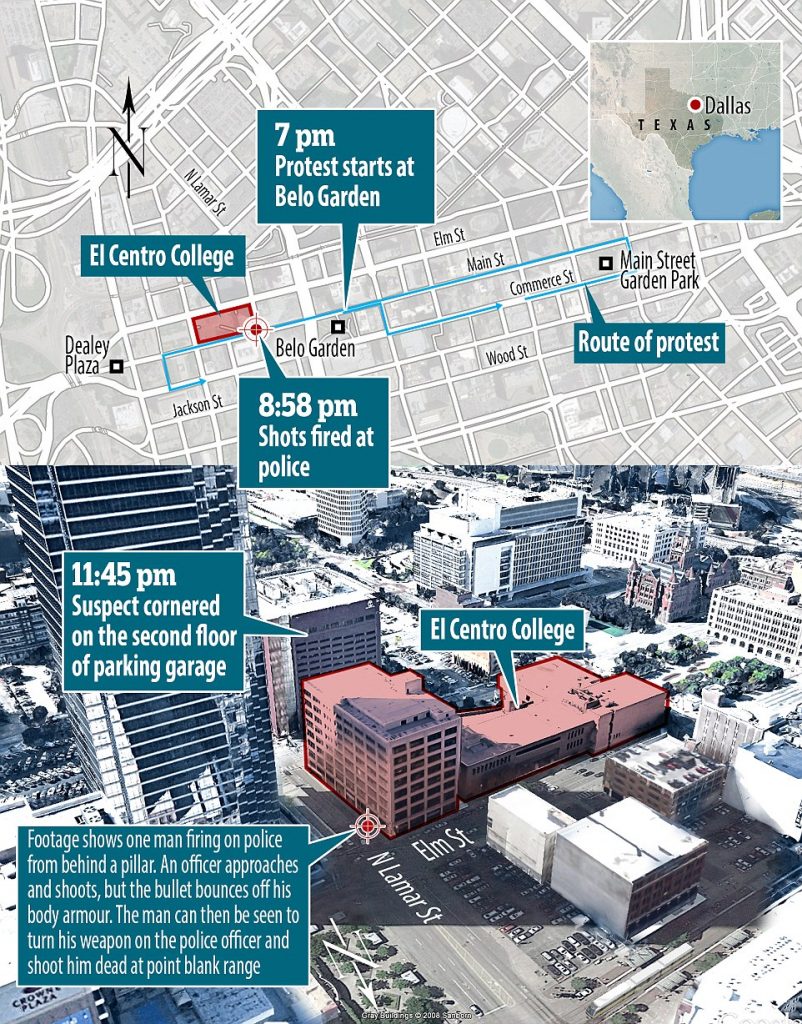 Around 11pm on Thursday, cops cornered Johnson at El Centro College and attempted to negotiate, but four hours later the talks failed and a robot was brought in to detonate a bomb and kill the suspect. This was after shots had rung out at a previously peaceful protest in downtown Dallas with demonstrators screaming and running for their lives as cops dropped dead one by one. 
A black SUV found at the scene of the shootings was listed as registered to Delphene Johnson, also of Mesquite, believed to be the shooter's mother. Come Friday morning, police gathered at the address of the suspect's mother.
All five cops killed were men and three have been identified so far as 43-year-old DART Officer Brent Thompson, Patrick Zamarripa and Michigan native Michael Krol.
Johnson reportedly fired from an 'elevated position', picking off officers 'ambush style,'  Police Chief David Brown said, suggesting that the shooter had some tactical background. 'Some officers were shot in the back,' he added.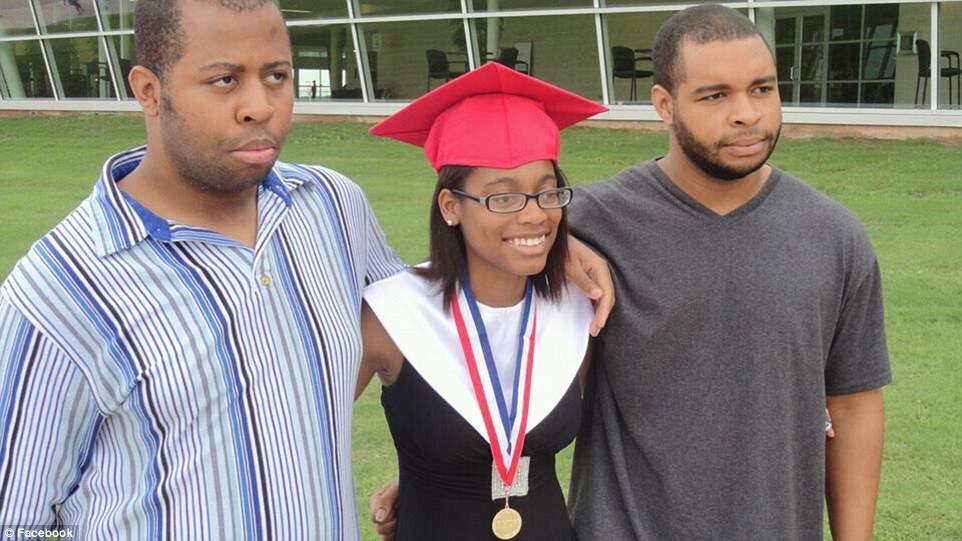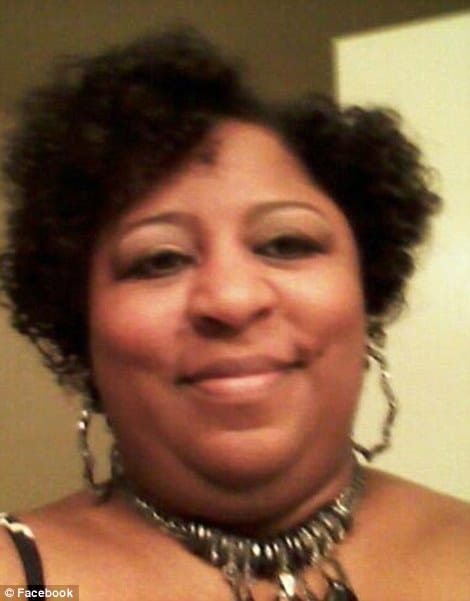 Army officials said Johnson was a soldier in the reserves and had served a tour of duty in Afghanistan. Pictures on Facebook suggest that Johnson's father, James, was also in the military.  While he professed a hatred for white people in his last words to a hostage negotiator, it appears his step-mother was white. Donna Ferrier Johnson, a teacher for Dallas schools, proudly shared pictures of her step-son in uniform to her page.
A regard of Micah Xavier Johnson's online activity suggests the suspect becoming interested with black militant groups. On his Facebook page (since taken down) Micah Johnson identified himself as a black nationalist, while his profile picture shows him wearing a dashiki and holding a clenched first in the air like a Black Panther member. 
He also liked pages for several pages related to the Nation of Islam, the Black Riders Liberation Party, the New Black Panther Party and the African Defense League.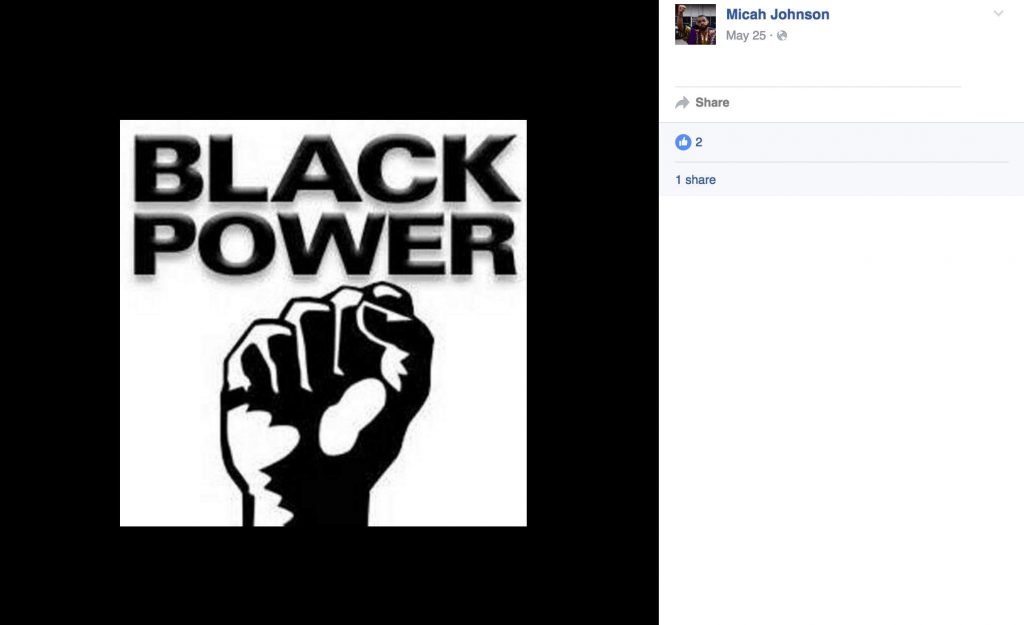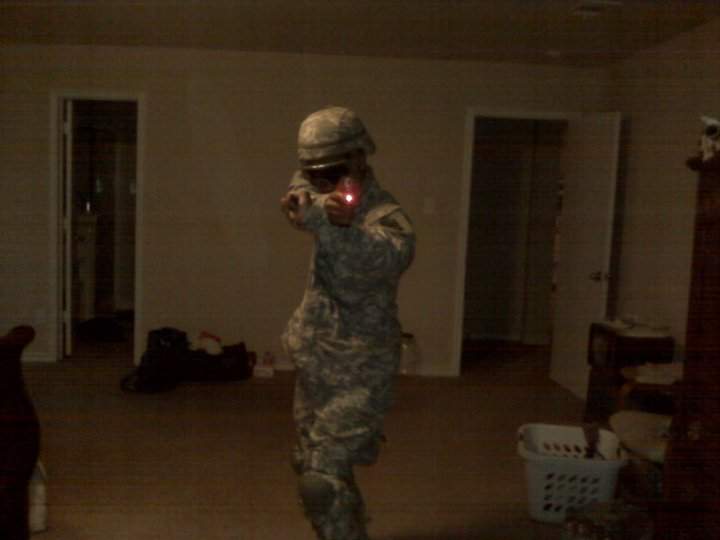 A report via the Daily Beast tells of Micah Johnson also used to attend a gym called Academy of Combar Warrior Acts, which teaches weapons classes in addition to the traditional martial arts selection.
Gym CEO Justin Everman said many of the gym's members are police officers and 'we have completely no affiliation with [Johnson] whatsoever.'
Johnson wasn't the only person in his family to have developed a distrust for law enforcement. In the days leading up to the shooting, his sister Nicole wrote several posts about her frustration at the tense relationship between police and the African-American community. 
'Man on life itself im beginning to trust law less n less. Come a yr from now everybody will need a gun for protection. Why is it the black get the harsh treatment like damn. Makes me so mad. When he decide we had enough n fight back smhh…' she wrote on July 6, responding to the death of Alton Sterling. 
Before the dead suspect was taken out with a police bomb, he also warned that there were other IEDs hidden around the city. Cops say they have conducted a thorough search however, and believe that the city is safe. 
Chief Brown said they used a police robot to drop off and detonate the bomb near the suspect so as to prevent further police casualties. 
'We saw no other option than to use our bomb robot and place a device on its extension to detonate where the suspect was,' Brown said, adding that, 'other options would have exposed our officers to grave danger.'
Previous reports alleged that Johnson had actually killed himself, but Brown said that these were not true.
#MicahXavierJohnson #Dallas Blacks are 12.6% of the population but commit 53% of all homicides. The problem IS NOT GUNS.

— andieiam (@andieiamwhoiam) July 8, 2016
media trying to spin Micah Xavier Johnson into Micah X

— Sean. (@Seantaneous) July 8, 2016
Micah Xavier Johnson. I don't agree with the whole situation. But we appreciate you and your courage. Fly high

— Chanti (@chant_jones) July 8, 2016
#Dallas gunman ID'd as Micah X. Johnson.

Not Micah Xavier Johnson?

Media we see what you're doing ?

— RYΔN N!LE (@RyanNile) July 8, 2016
Of question is if the shooter or shooters were protesters, that said it is becoming increasingly clear they had been militarily trained with long guns. In an interview with the Today show Friday morning, Dallas Mayor Mike Rawlings said it appeared their motive was to target police officers. 
'Our worst nightmare has happened,' Rawlings said in another statement. 'It is a heartbreaking moment for the city of Dallas.'
A statement via Mayor Rawlings office Friday morning told in total, 12 police officers were shot Thursday, in addition to two bystanders.
Five of the police officers were killed, but only two have yet to be identified. All five of the casualties were male cops. 
The names  of three of the injured DART officers have been revealed as Omar Cannon, 44; Misty McBride, 32; and Jesus Retana, 39. They are expected to recover from their injuries. 
Officials said that two of the injured officers – including McBride, a mother who was shot in the shoulder – were female. 
One of the two injured bystanders was also a woman, mother-of-four Shetamia Taylor, was shot in the calf as she shielded her children, hiding her 15-year-old son under a car.
The rest of the killed and injured have yet to be identified. 
KDFW shows disturbing footage showing one Dallas shooting suspect firing on unknown individual pic.twitter.com/jlyeaaNiKH

— Matthew Keys (@MatthewKeysLive) July 8, 2016