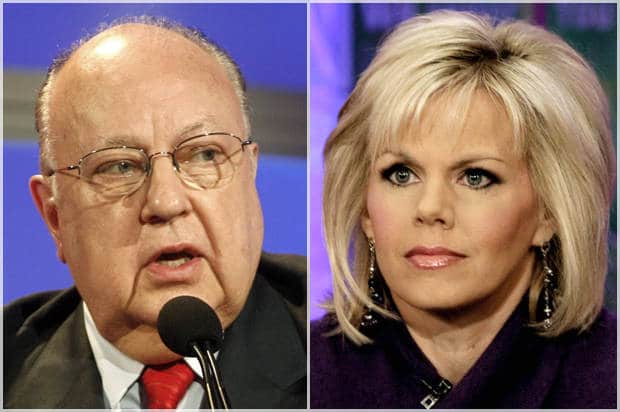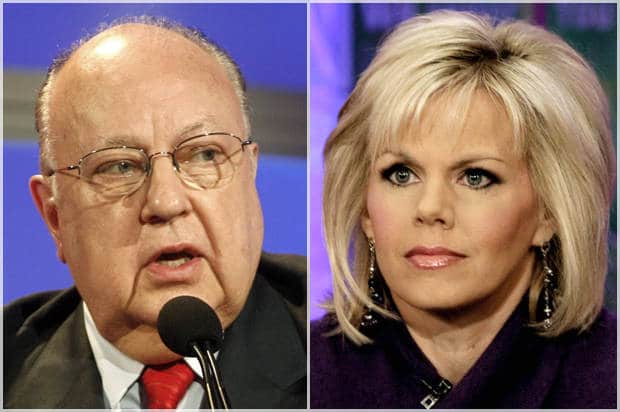 Gretchen Carlson sexual harassment settlement suit: Allegations of sexual impropriety leads to former Fox and Friends anchor receiving massive $20 million payout.
Gretchen Carlson the former Fox and Friends co anchor is to receive a payment upwards of $20 million after her employer, Fox news agreed to settle a sexual harassment lawsuit she had brought forward in July.
Named in the suit at the time was former disgraced CEO, Roger Ailes who has since been given his marching orders courtesy of the Rupert Murdoch owned news outlet. 
Ailes' exit saw the disgraced media honcho 'walk past go' with a hefty $40 million get out of our sight pay off.
The settlement according to Vanity Fair comes in exchange for Carlson agreeing not to bring up any new lawsuits against the sensational conservative news outlet or against Ailes who'd long time headed up the operation.
The settlement was made with insiders saying the network is 'eager' to get the lawsuit behind them as the presidential races enters its final stretch. On the table are other major news (female) anchors which are up for possible renewal including that of Megyn Kelly.
Roger Ailes: Gretchen Carlson filed sexual harassment lawsuit as revenge after I fired her
Fox and Friends Gretchen Carlson leaves but do you really care?
So why is Gretchen Carlson leaving Fox and Friends anyway?
Gretchen Carlson walks off Fox set after co host Brian Kilmeade makes sexist comments.
Read an apology issued by Fox's parent owner, 21st Century Fox: 'We sincerely regret and apologize for the fact that Gretchen was not treated with the respect that she and all our colleagues deserve,'
Which raises the awkward question why did Carlson have to resort to suing her employer before anyone took notice? Which is to wonder if sexual harassment was par for the course at the outlet or at the very least under the patronage of Roger Ailes?
The Gretchen Carlson sexual harassment settlement comes 2 months after the longtime CEO and FOX president was forced to resign in the wake of allegations against him.
Of question is whether Ailes himself will be on the hook for any part of the settlement personally?
Vanity Fair also reports that the company has reached settlement agreements with two other women in regards to Ailes. 
After Carlson went public with her claims against Ailes in July, several other women spoke to Fox News' lawyers with similar stories of sexual harassment.  
In her sexual harassment suit, Carlson said her refusal of sexual advances led to recrimination against her, included a pay cut, a shift to a lower-profile afternoon show, and the lack of chances to conduct important interviews.
Until her demotion, Carlson had co-anchored Fox & Friends for seven years before anchoring an own one-hour program for the network. That show, The Real Story with Gretchen Carlson, was cancelled this year. 
In the lawsuit, Carlson claimed she was fired from her own program for refusing Ailes' sexual advances. A claim that Roger Ailes at the time vehemently denied, insisting instead that Gretchen Carlson's sexual harassment suit was inspired by her being sacked.
News of the settlement lead to Carlson responding, 'I'm ready to move on to the next chapter of my life…' upon release of this weekend's settlement. On Monday, Carlson posted pictures of her vacation in Croatia….
"I'm ready to move on to the next chapter of my life…" https://t.co/S0KhtTVwsW pic.twitter.com/x6GfM9mTty

— Gretchen Carlson (@GretchenCarlson) September 6, 2016
Kudos to Fox News for doing the right thing in Gretchen Carlson's sexual harassment suit by paying her half as much as her harasser

— Alex Blagg (@alexblagg) September 6, 2016
You know how many senior citizens had to buy gold and silver while watching #FoxNews to pay for Gretchen Carlson's harassment settlement?

— Jeremy Newberger (@jeremynewberger) September 6, 2016
Just amazing: Gretchen Carlson gets $20,000,000 from @FoxNews.

Roger Ailes gets $40,000,000 from @FoxNews.

— Keith Olbermann (@KeithOlbermann) September 6, 2016