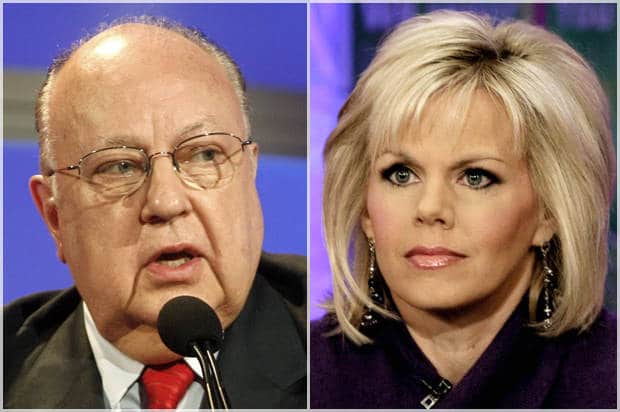 Gretchen Carlson sexual harassment lawsuit: Was one Fox news anchor wrongly fired? Or is this revenge? Follow up claims from anonymous female workers arise too.
In a stinging rebuke, Fox News CEO Roger Ailes, Wednesday evening said that Gretchen Carlson only filed her sexual lawsuit because she knew she was going to be fired.
The claim comes after Carlson a former Miss America filed a sexual harassment suit in which the 50 year old host claimed she was wrongly sacked after refusing to have sex with Ailes, aged 75.
'Not so,' claims the head Fox News honcho, insisting that the Real Story host only brought her suit forward because the outlet declined to renew her contract, choosing instead on June 23 to dismiss Carlson after 11 years with the network. The reason for her dismissal, 'low ratings' insisted Ailes.
Fox and Friends Gretchen Carlson leaves but do you really care?
So why is Gretchen Carlson leaving Fox and Friends anyway?
Gretchen Carlson walks off Fox set after co host Brian Kilmeade makes sexist comments.
News of Carlson's dismissal only became public knowledge on Wednesday after the former host made public mention of her suit, fingering Roger Ailes as a sexual predator.
Responded Roger Ailes Wednesday evening: 'Gretchen Carlson's allegations are false. This is a retaliatory suit for the network's decision not to renew her contract, which was due to the fact that her disappointingly low ratings were dragging down the afternoon lineup,'
Adding: 'When Fox News did not commence any negotiations to renew her contract, Ms Carlson became aware that her career with the network was likely over and conveniently began to pursue a lawsuit. 
'Ironically, Fox News provided her with more on-air opportunities over her 11-year tenure than any other employer in the industry, for which she thanked me in her recent book. 
'This defamatory lawsuit is not only offensive, it is wholly without merit and will be defended vigorously.'
Interestingly, Gretchen Carlson's sexual harassment lawsuit isn't the first time Roger Ailes has been accused of sexually harassing employees, according to a Washington Post report.
A 2014 biography of Ailes by Gabriel Sherman, The Loudest Voice in the Room, cited by the outlet, tells the story of a female TV producer who said Ailes once offered her higher pay if she would agree to let him have sex with her whenever he wanted. She declined. She also said that Ailes told her he has 'helped a lot of women get ahead' in this way.
Adding fissure were claims made by two anonymous Fox employees on Wednesday via the Huffington Post in which the workers told of also being sexually harassed by Ailes. Hardly the wanton look for the patriarch of the conservative media push to hell.
Ailes rebuttal, sent via a mass email to a variety of media outlets (when danger strikes go hard)  lends itself to the awkward question, how deep is the muck that the Fox honcho and the pervading culture at the outlet set or is this all just the holly jolly of an ousted talking overpaid, racist, outspoken, bigoted corporate head who finally got hers?
In her sexual harassment lawsuit, which cites a myriad of damning complaints, Carlson cited one particular conversation the Fox honcho had with her last September: 'I think you and I should have had a sexual relationship a long time ago and then you'd be good and better and I'd be good and better.'
That conversation allegedly ensued after Carlson went to speak with Ailes about what she believed to be discriminatory practices at FOX. Discriminatory practices that Carlson reckons put her career in a blocked zone for refusing to 'play ball' with the 'boys.'
Other cited complaints include Carlson claiming Ailes called her a 'man hater' along with the honcho accusing her of wanting to 'show up the boys' when she complained about the diminishing treatment and 'pervasive sexual harassment' by her Fox & Friends co-host Steve Doocy. 
Cites Carlson in her suit: 'Doocy also created a hostile work environment by regularly treating her in a sexist and condescending way, including by putting his hand on her and pulling down her arm to shush her during a live telecast.'
These complaints about Doocy are why she was fired from Fox & Friends in 2013 and placed as the host of her own afternoon show, Carlson alleged.
Carlson also claims Fox paid her less during this period.
'We believe that the evidence will confirm that Gretchen was fired from Fox & Friends for speaking up about demeaning and discriminatory behavior on and off the set,' Nancy Erika Smith, of Smith Mullin PC, which is representing Carlson, said.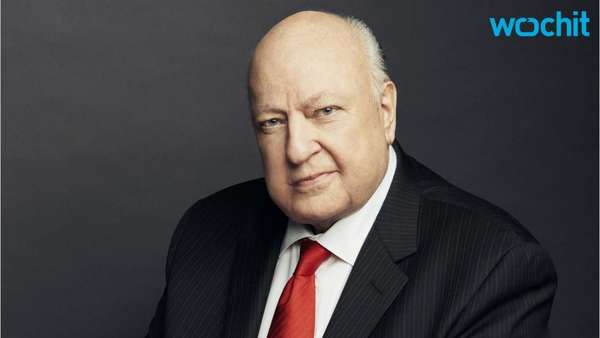 In her sexual harassment suit, Gretchen Carlson told how on a number of occasions, Ailes would demand that she 'turn around so he could view her posterior.'
In another instance Carlson alleges that Ailes asked her how she felt about him before stating: 'Do you understand what I'm saying to you?' 
Another incident alleged Ailes once telling people at an event that he likes to stay seated when women greet him so they have to 'bend over' to say hello. 
The suit also cites the Fox News CEO having called Carlson 'sexy' but 'too much hard work' along with Ailes allegedly having said he'd 'slept' with three former Miss Americas but never her.
Could any woman refuse a standing conservative lothario such as Roger Aisles? Especially former Miss Americas?
Not stopping there, the 1989 Miss America winner also claims that her boss denied her 'various opportunities that were afforded to other Fox News hosts'.
These include 'reducing her compensation'; 'severely curtailing her appearances as a guest commentator'; 'blocking her from appearing as a substitute host'; 'refusing to assign her to cover high-visibility events'; 'refusing to give her social media, public relations, and advertising support'; 'shunning, ostracizing and humiliating her, both publicly and privately'; before 'decreeing that her contract not be renewed,' according to the complaint.
In her suit, Carlson demands compensation for her mental anguish along with punitive, demanding that the case be brought forth in front of a jury.
Could Roger Aisles be in big trouble kids?
'By and through his creation of a discriminator, hostile and harassing work environment, his demands for sexual favors, and his retaliation against Carlson for her objections to discrimination and retaliation, Ailes has violated the New York City Human Rights Law,' reads the complaint, which was filed in the Superior Court of New Jersey.
Told Carlson in a statement on Wednesday: 'I have strived to empower women and girls throughout my entire career.
'Although this was a difficult step to take, I had to stand up for myself and speak out for all women and the next generation of women in the workplace. 
'I am extremely proud of my accomplishments at Fox News and for keeping our loyal viewers engaged and informed on events and news topics of the day.' 
Of note, in 2015, Carlson released a memoir, Getting Real, detailing her early struggles and career as a journalist.  
In sync, Huffington Post at the time published a post in which Carlson wrote about her past experiences with sexual harassment. The piece came three months before her alleged conversation with Ailes. 
Told the post in part: 'Most professional women I know have experienced sexual harassment. So have I – a few times – and I never talked about it until now. If that seems surprising, it shouldn't be,'
'I've always considered myself a strong woman, not afraid to stand up for myself, but in the face of sexual harassment I was silent. As the issue takes a prominent place in the headlines today, I sometimes feel guilty about my trepidation. 
'Perhaps I could have moved the conversation forward if I had come forth.'
Gretchen Carlson's ascent with the network came after joining Fox News in 2006 after six years with CBS, where she spent seven years on Fox & Friends until things eventually went sour there.
Charged with hosting her own afternoon program in September of 2013, she remained until being fired last month. News of which only came to the fore today, after both sides decided to take their battle public in front of shocked delighted fans and viewers.
The ongoing acrimony goes on as Kimberly Guilfoyle hosted Carlson's show, The Real Deal, on Tuesday on Fox News.