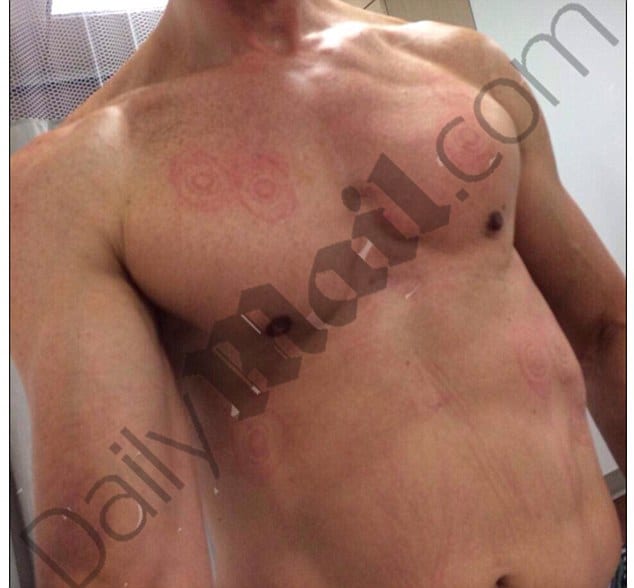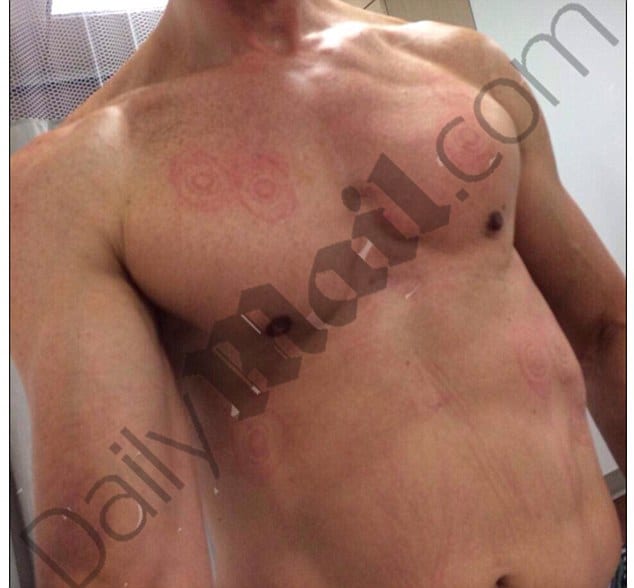 Anthony Weiner rape fantasy: The former politician is alleged to have engaged in an online sexual fantasy with a fifteen year old girl.
It has gone from bad to worse for embittered former lawmaker Anthony Weiner after revelations he had a six month 'sexual' online relationship with a 15 year year old girl, which included the teen indulging in Weiner's rape fantasies.
According to an exclusive via the dailymail, the un-named high school student tells of being a a sophomore in January when first connecting with the 'Carlos Danger' politician.
In her tell all, the teen concedes initially reaching out to the 52 year old Anthony Weiner through Twitter because she was interested in politics and wanted to see what he was like.
'Why did I message you [in January]?' the wrote in an email to Weiner. 'I was studying you – for a book of course. You were my Hannibal Lecter.'
But discussion in politics and biographies quickly escalated into other terrain, where the former politician allegedly began to approach sexual fantasies with the 15 year old girl.
Troubling are assertions that Anthony Weiner knew the girl was a minor told the teen along with her father.
'I thought of you this am,' Weiner reportedly texted to her. 'Hard.'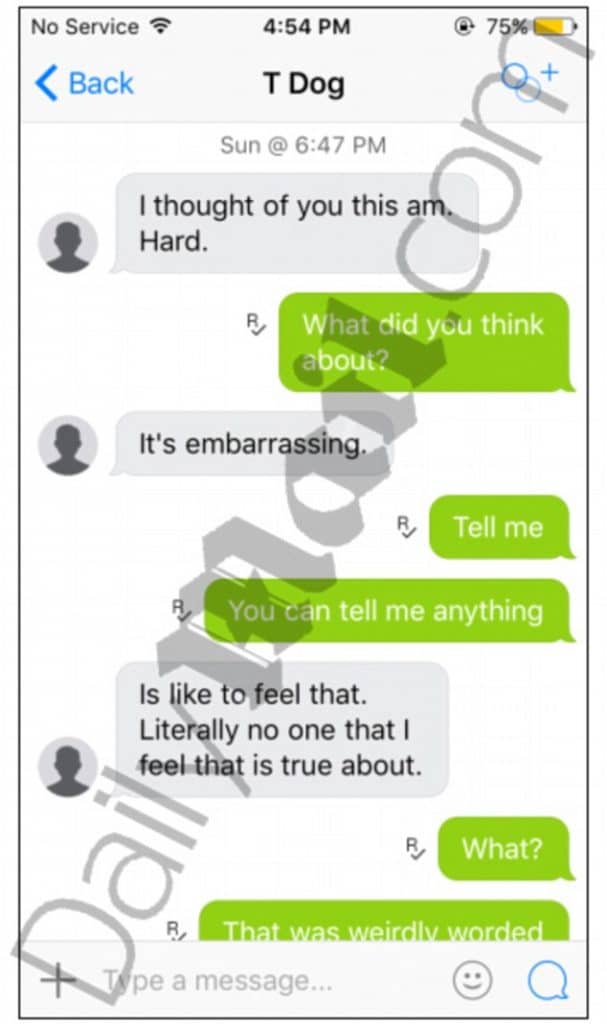 Weiner according to captured texts sent bare-chested pictures of himself to the girl along with boasted about his prowess.
Wrote Weiner in one of his posts to the 15 year old teen:
'I would bust that tight p–sy so hard and so often that you would leak and limp for a week,'
According to the teen, the pair communicated via skype.
Sampling conversations the pair are alleged to have include Weiner allegedly asking the 15 year old girl to dress up in plaid skirts for role playing with him as a teacher.
'He had some rape fantasies. It would just be him showing up at my house when my dad was out of town,' the girl said. 'And just start undressing me, being forceful, asking me if I want to be dominated, strange questions.'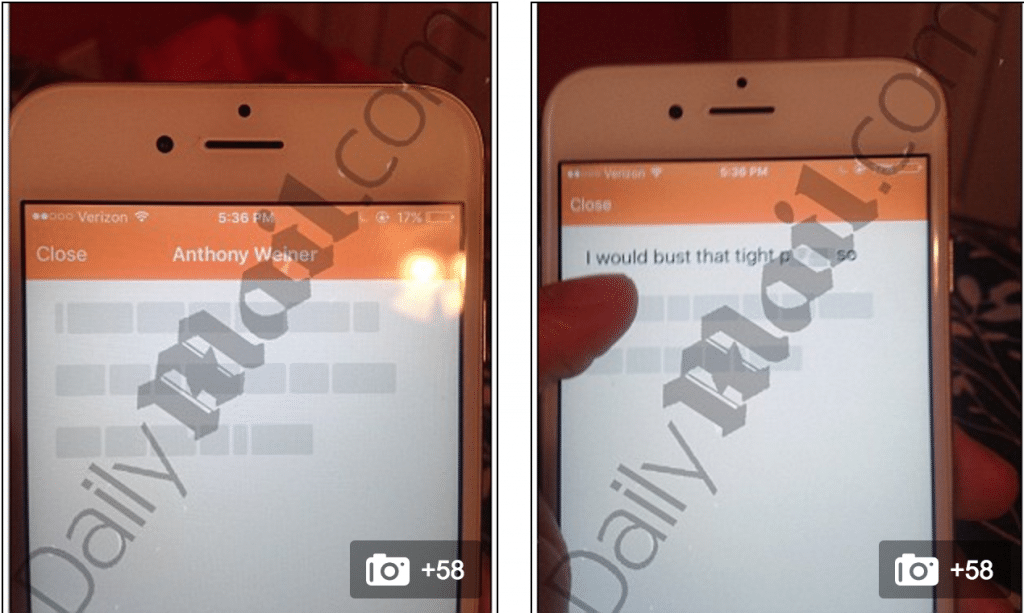 Other revelations included Weiner complaining that his wife would not have sex with him.
Told the teen: 'When we would Skype, he would tell me that he was very lonely and that it had been a year since he and his wife [Huma] had sex, and that she really didn't pay him any attention,'
'We would talk, just chatting for about 30 minutes and it would lead to more sexual things…asking me to undress…he'd comment on my body. He asked me about masturbation, and that kind of thing.'
Yet things eventually became too much for the teen, who by April told her father and her teacher about her online sexual relationship with Weiner in April after starting to 'feel guilty'.
'I was scared. I felt bad for talking to [Weiner],' told the teen via the dailymail. 'I felt a little guilty and I wrote [my dad] a letter telling him.'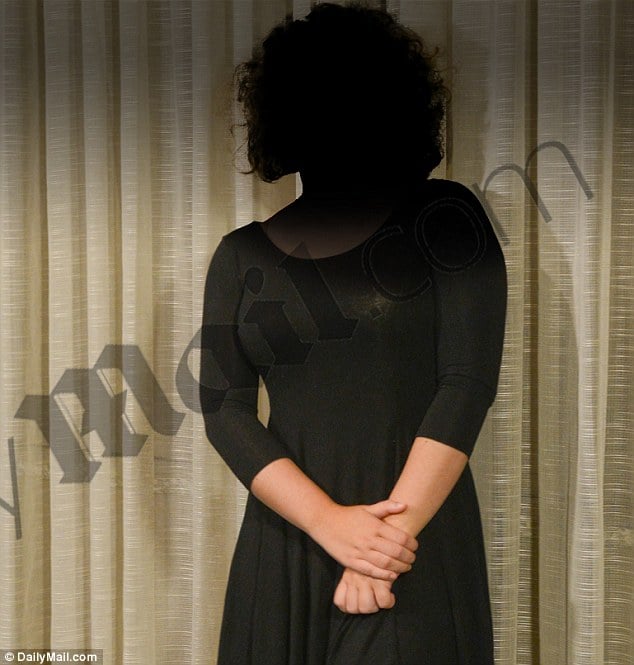 Nevertheless the teen said she and Weiner continued staying in touch, with Weiner reportedly pressured the teen to lie to her father and teacher by saying that the relationship was not romantic in nature. She agreed to do this, but instead sent emails to fake accounts and forwarded them to Weiner so it appeared she had done what he asked.
It wasn't until Weiner was embroiled in another sexting scandal over the summer that the teen decided that Weiner needed help.
Told the teen: 'After seeing what he did with his son having him in the picture that was released, I think that he's very disgusting and he needs help.'
Responding to the assertions of Weiner's online sexual fantasies with the teen, the former lawmaker neither explicitly admitted or denied the assertions, instead releasing the following statement:
'I have repeatedly demonstrated terrible judgement about the people I have communicated with online and the things I have sent,'
'I am filled with regret and heartbroken for those I have hurt.'
The Daily Mail also reports that the girl Weiner had been talking to has since struggled with depression and has been seeing a counselor.
The latest sexting scandal comes off the back of Anthony Weiner's political career and marriage being destroyed by his online sexual dalliances, with Huma Abedin calling it quits on the couple's marriage last month along with claims that her husband was still texting.
Told the teen's father to the tabloid: 'There would be no words. I hope I never come in contact with him. I'll be in jail if I come into contact with him.'