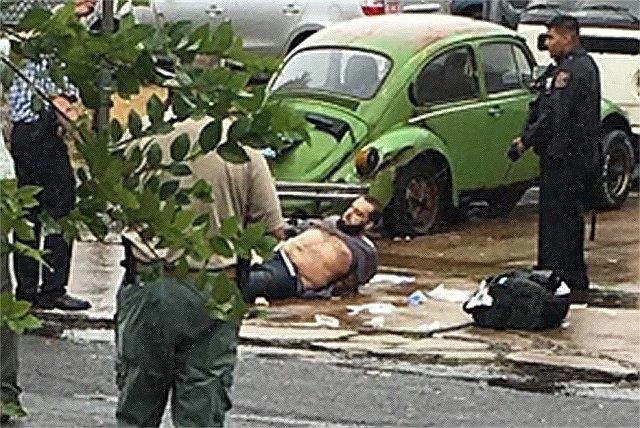 Ahmad Khan Rahami arrested: Authorities have arrested the fugitive in a gun battle as they now seek to understand what foreign ties the man may have?
Ahmad Khan Rahami the 28 year old Afghani emigre, naturalized US citizen wanted in connection to a string of bombings and attempted pipe bombings in and around NYC and NJ has been arrested during a police shoot out.
The man's arrest comes as cops pursued leads which took them to Linden, NJ where gunfire erupted after Rahani found himself under FBI mandate.
The shoot out led to Rahani being injured with non life threatening injuries, while an officer was struck while wearing a protective vest with another agent struck in the hand.
A call from the owner of a local bar who'd spotted a man sleeping in a car, led to Linden police being alerted, Linden Mayor Derek Armstead told NBC News. As officers approached the car, the man opened fire.
Ahmad Rahami lawsuit: 'You hate me cause I'm Muslim'
Why did Ahmad Khan Rahami plan Chelsea explosion?
Ahmad Khan Rahami's arrest comes after the fugitive's fingerprints were found on an unexploded device, along with being wanted in connection with the explosions that sparked fears of a local terror cell, according to federal officials.
Earlier Monday, FBI agents raided the Elizabeth, New Jersey, home of Rahami, with authorities issuing warnings that the Chelsea Manhattan bomb maker suspect was armed and dangerous.
Told Mayor Bill de Blasio via CNN: 'We need to get this guy in right away,'
'My experience is once the FBI zeroes in on someone, they will get them.'
Video shows bombing suspect Ahmad Rahami in custody in Linden, New Jersey. pic.twitter.com/NrVJCPNAkC

— Eyewitness News (@ABC7NY) September 19, 2016
BREAKING UPDATE: Terror Suspect Ahmad Rahami Is In Custody After Shooting Officer in Linden NJ pic.twitter.com/49PGwtCQwF

— Sam-News_Executive (@News_Executive) September 19, 2016
The apartment search began after one of five devices found in a backpack at a nearby Elizabeth train station late Sunday evening, exploded while a bomb squad robot tried to disarm it. No one was injured.
Discovery of that device came by chance with authorities warning human loss could have been tremendous had the device gone off at peak hour, Monday morning.
Authorities also linked Rahami to an unexploded device on 27th Street and a blast Saturday morning at Seaside Heights, New Jersey, ahead of a race for Marines and sailors.
Yet according to the nypost, a key piece of evidence to Rahami was a fingerprint found on an unexploded device.
Authorities also were able to identify the suspect with the help of a cell phone left behind with a pressure cooker found on West 27th Street — blocks away from the explosion on West 23rd Street, Saturday evening. 
Since Ahmad Khan Rahami's arrest questions have been raised as to the existence of direct evidence of the man linking him to ISIS or Al Qaeda.
Offered a source via the nypost: 'We don't know his particular ideology or what his inspiration was or whether he was directed or whether he was inspired,'
'We don't have any of that,'
Adding: 'So, the ideology, the connection to international terrorism, we might flesh that out as we go through the results of search warrants, looking for computers, discs, things like this. Search warrants that we did Sunday night at the residence in Elizabeth,'
"Here's a guy who has been involved in what appears to be four bombings in rapid succession in recent days in crowded places,'
'So we need to get him.'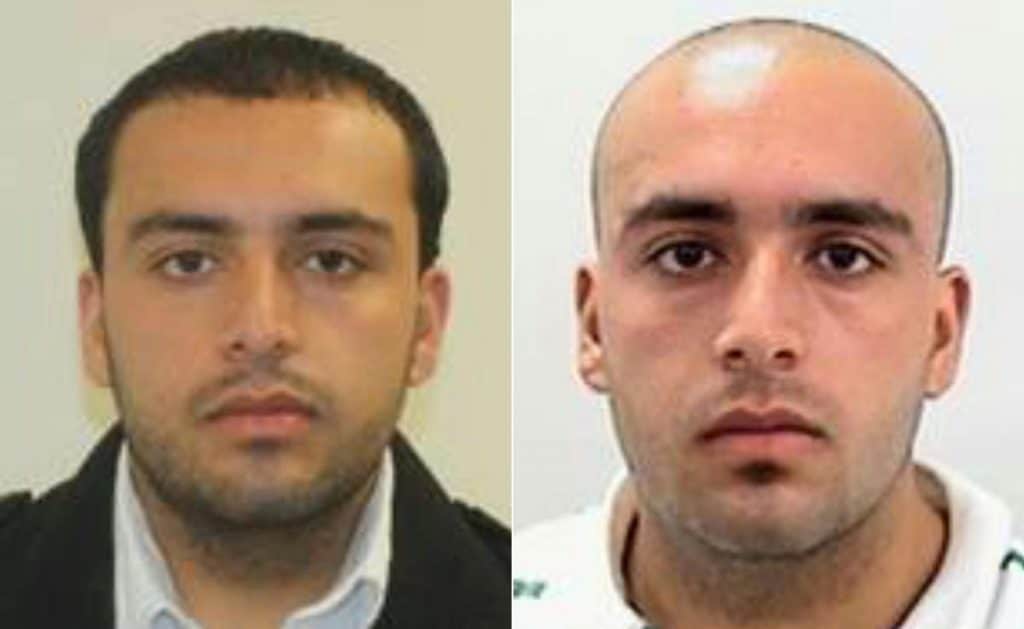 During a Monday morning press conference, Elizabeth Mayor Chris Bollwage said that Rahami's father, Muhammad, opened the 24-hour-a-day eatery about 10 years ago and employed his sons,
Neighbors complained about the restaurant, which attracted noisy crowds – some of whom urinated on people's properties.
The City Council voted to shut it down by 10 p.m., but neighbors said the Rahamis ignored the directive and sued the mayor, the city and about 20 cops – claiming ethnic and racial discrimination.
Bollwage then went on to reflect on the tragedy that could have been, saying, 'you have to wonder how many people could have been hurt.'
Adding: 'I'm extremely concerned for the residents of the community, but more importantly extremely concerned for everyone in the state and country where someone can just go and drop a backpack into a garbage can that has multiple explosives in it.'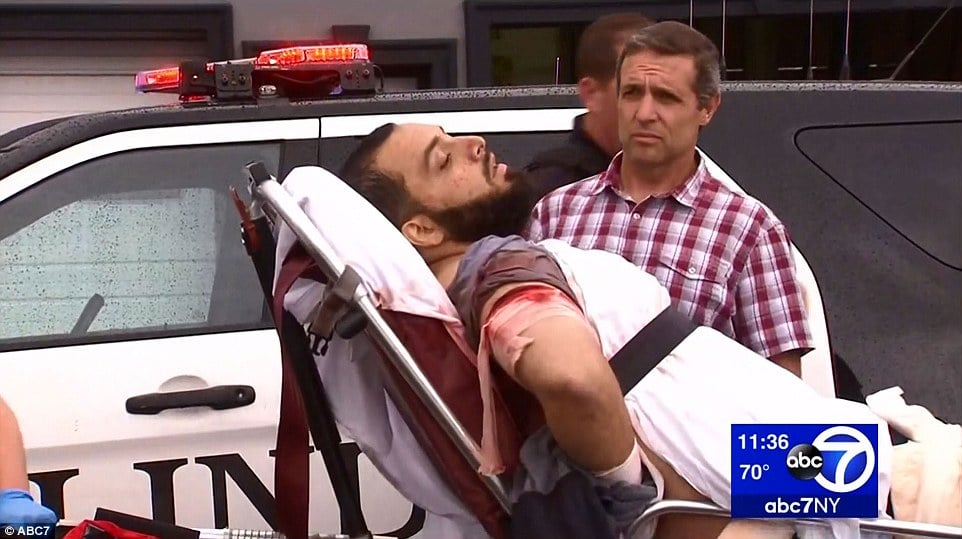 Reacting to manhunt for Rahami, Gov. Andrew Cuomo earlier Monday said there may be a 'foreign connection' with the explosion Saturday night in Chelsea.
'I suspect there may be a foreign connection,' Cuomo told CBS News. 'That's what we are hearing today, as the investigation goes on.'
Cuomo hedged, however, suggesting that it is still unknown where the investigation will end up.
Offered Cuomo: 'These investigations take different twists and turns. So you want to be careful what you say early on because you want to protect the information, but that would be my guess.'
Meanwhile, the FBI agents arrested five men of Muslim descent who may be connected to the Chelsea blast after stopping their car in Brooklyn, a source said.
The men were heading over the Verrazano Bridge from Staten Island when they were stopped Sunday night.
Sources said the FBI suspected the men may have had a role in the bombing and were questioning them at the FBI headquarters in Manhattan.
It is believed the men, who live in New Jersey, were heading to the airport when they were busted, while other sources said the individuals may have been related to  Ahmad Khan Rahami.