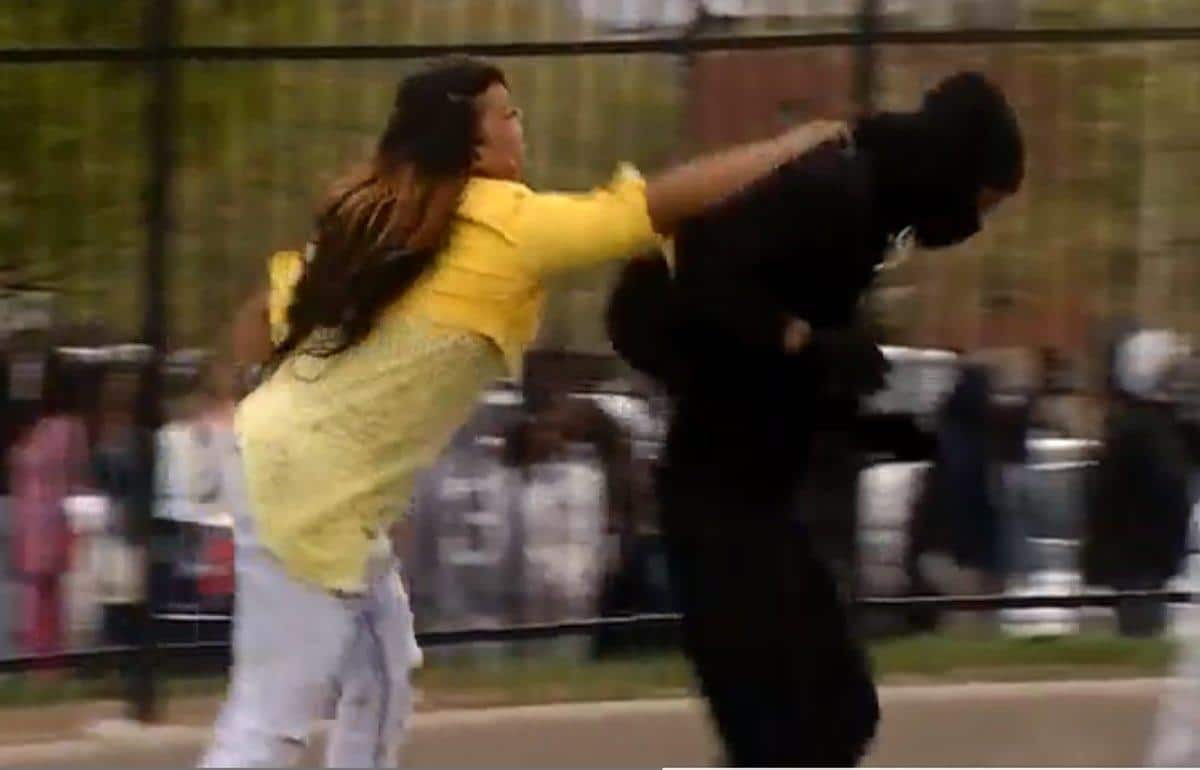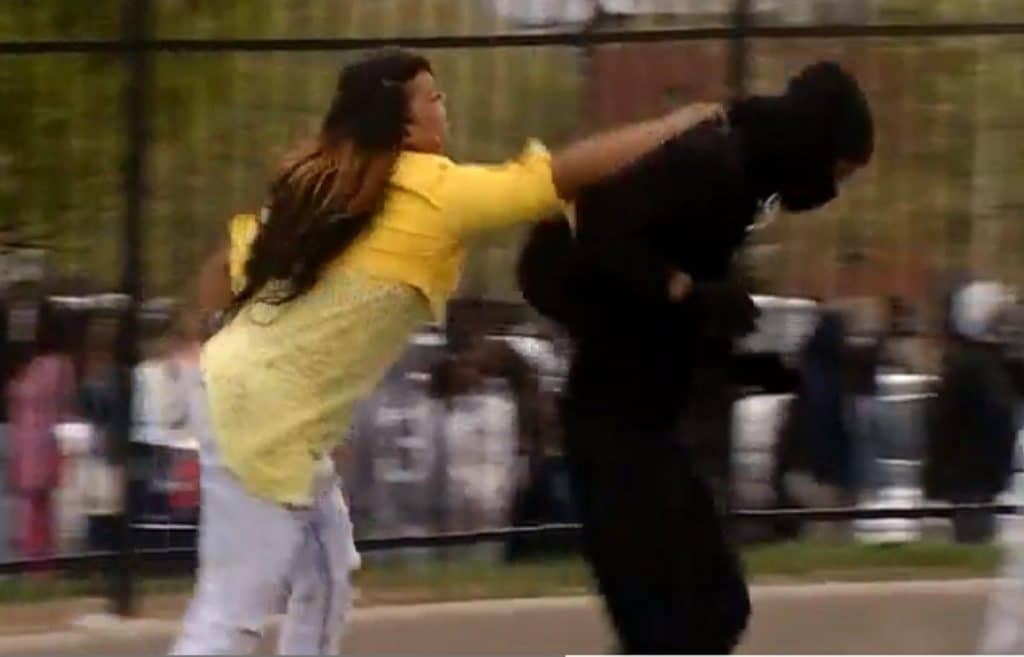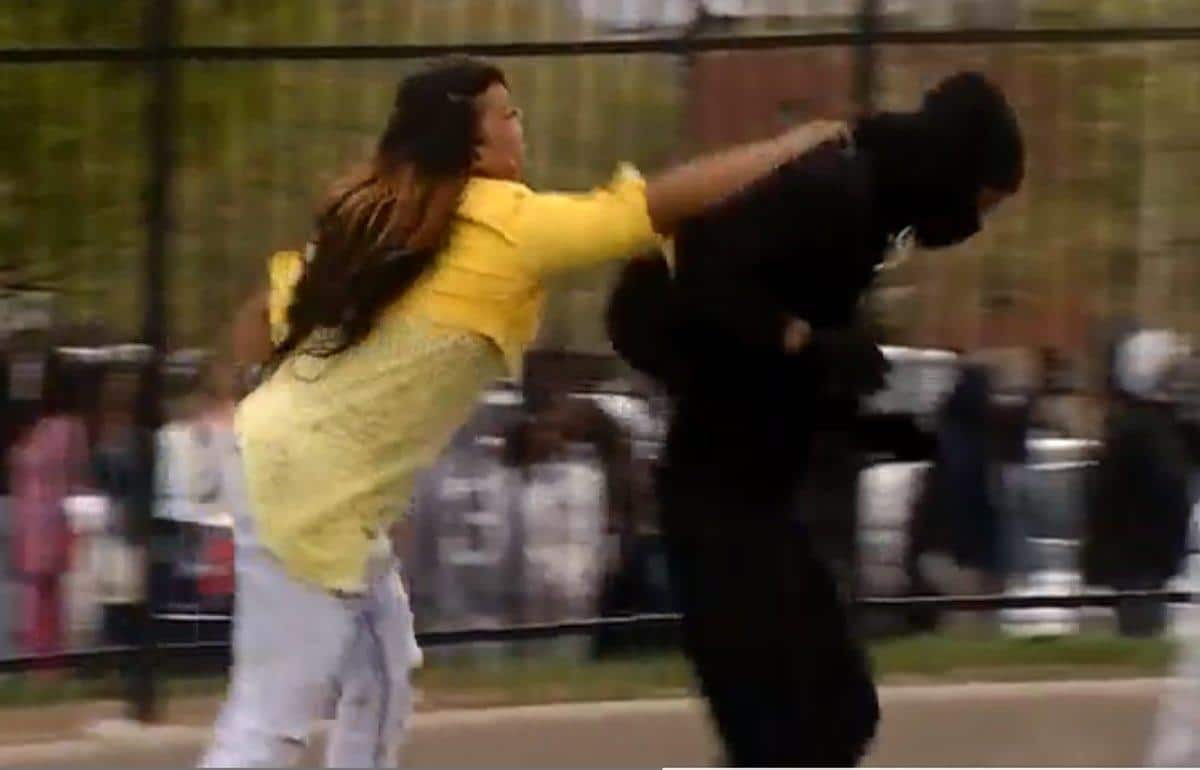 Toya Graham homeless: Mother of the year 2015 finds herself facing new challenges (yet again) as the family home now burns down. Social media responds.
Toya Graham who came to be dubbed the mom of the year after brow-beating her rioting son during 2015's Baltimore riots has been made homeless thanks to her son accidentally burning down the family home down.
The family displacement comes after her 17 year old son accidentally started a fire in the kitchen, Saturday afternoon.
According to the baltimoresun, the fire began after Toya Graham's son was frying chicken tenders and stepped away to use the bathroom.
The 43 year old single mother of five's rise to fame came after video emerged of her smacking her son after she catching him participating in the Baltimore riots. At the time, the mother caught her son on television throwing rocks at police in protests for Freddie Gray.
In turn the mother was widely lauded for bringing her son in to line, while at the same time highlighting the struggle of raising children without the presence of a father figure. A common phenomenon within the African American community which has led to much soul searching as children are often born out of wedlock or risk seeing their father incarcerated. 
The video led to Graham appearing on an array of news networks and the fortitude to get her certified medication technician license which has since seen Toya Graham working more than 80 hours a week in assisted-living homes in the city.
To boot the mother was able to move her family into a larger home while Michael was accepted to the Job Corps.
Why Toya Graham dragged her son home: He's been in trouble before
Toya Graham, Baltimore mom: 'I didn't want him to be another Freddie Gray'
At the time of the fire, Toya Graham was toiling away a double shift when she got the devastating news.
Told the mother who rushed home: 'When I got there, there were five fire trucks, an ambulance and police,'
'I could see them [firemen] through the third-floor window. They were throwing stuff out the back window. It was a mess.'
Told Graham's son, who had only momentarily stepped away to use the restroom via WBFF: 'When I got back, there was smoke and fire coming from the pan,'
In an attempt to put out the fire, the son tossed water onto the fire, only making it worse. 
He called 911 and firefighters put out the blaze, which destroyed the home. Luckily, no one was injured.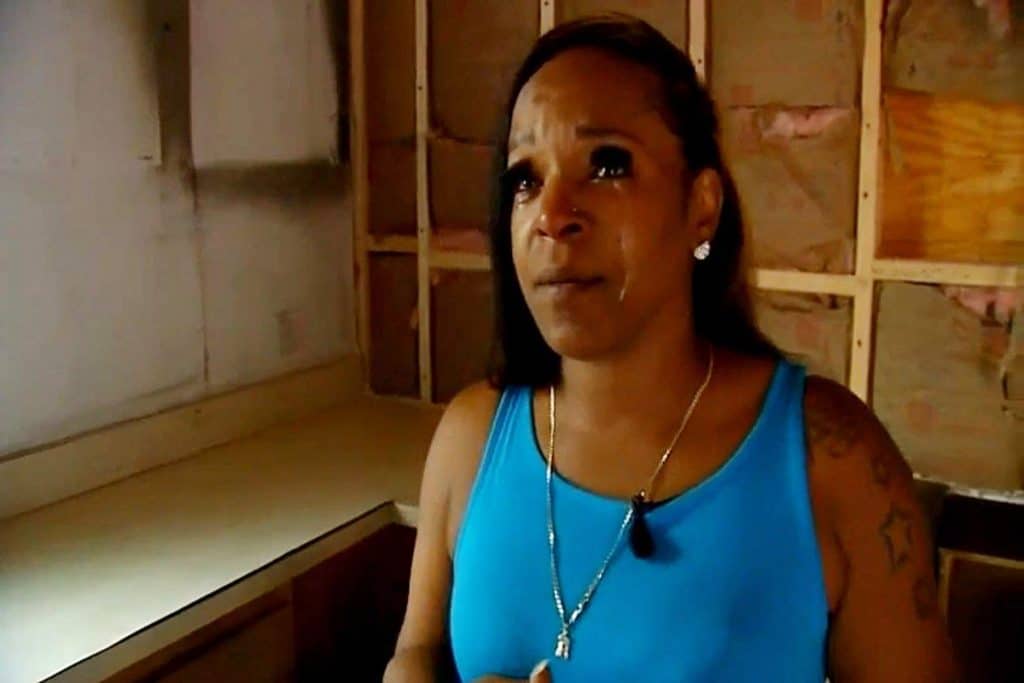 While Toya Graham says she doesn't blame her son, she did conceded being angry. 
Told the mother: 'I'm tired of the struggle, I feel broken,' 
'You try to hold on because you try to do everything, you try to be strong for your children. You try, but this is a lot.'
Toya Graham's teen son said that he regrets not being able to stop the fire that has made the family homeless. 
'I should have been more careful when I was cooking,' he said. 'Now, it's like, what we're going to do now?'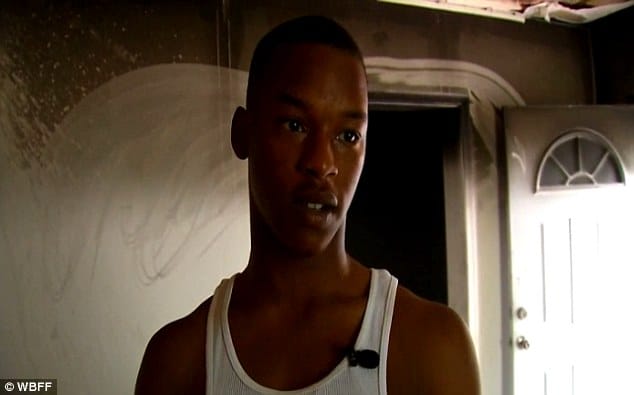 Aggravating matters is the fact that the single mother, who lived in the home with her kids and granddaughter, has no renter's insurance.
Toya Graham created a GoFundMe page asking for $5,000 to help them get back on their feet.
To date the family has raised more than $8700. 
They are currently staying at a hotel off of Route 40 and don't know if they can ever move back into their home.   
And then there were these responses on social media below that made me wonder as well…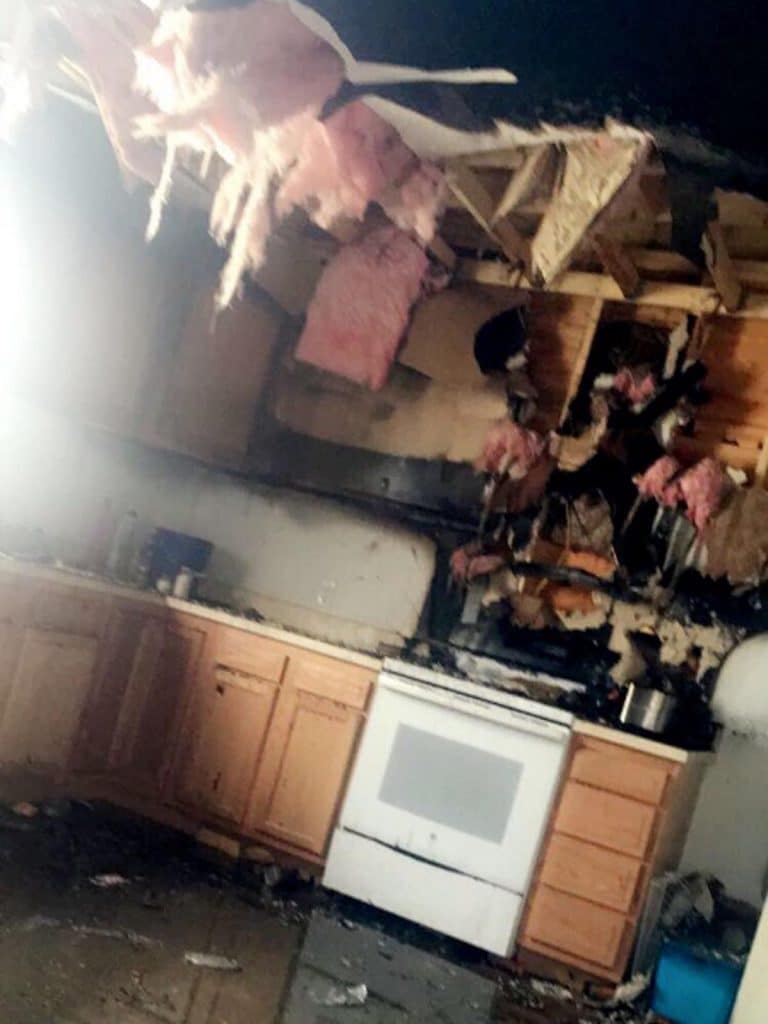 Toya Graham in the news again…… Hummmmmm?????

— Shayne (@SWATSON20) August 16, 2016
Why is Toya Graham still in the news? I feel bad for her but everyone in this situation doesn't get news time.

— Daniel James McGoven (@CAPSANI) August 16, 2016
Fire is another turn in the rollercoaster that has been Toya Graham's life since April 27, 2015. https://t.co/IXlqdX3CP2

— The Baltimore Sun (@baltimoresun) August 16, 2016