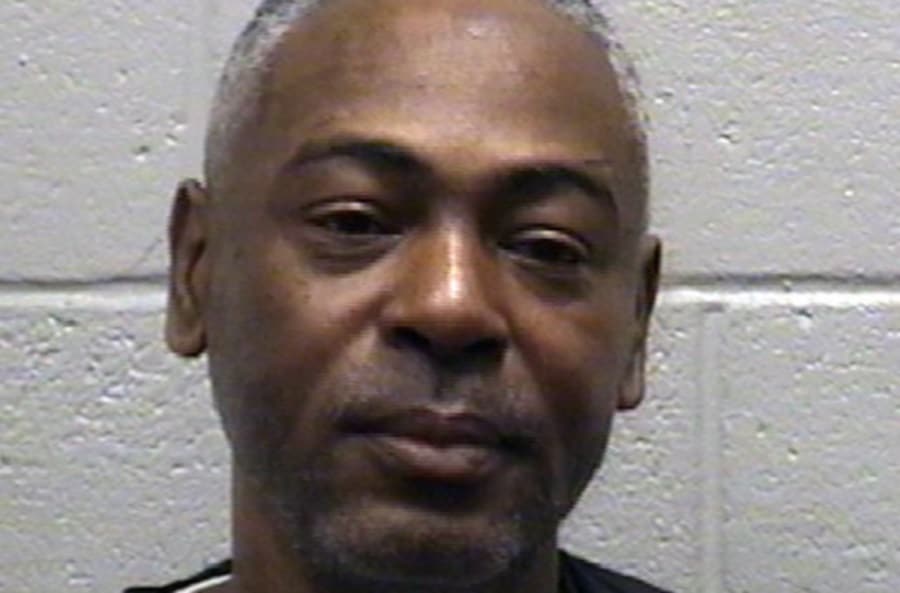 What led to Martin Blackwell an Atlanta long haul driver pouring hot water over two sleeping same sex men? Federal hate crime charges being considered.
Martin Blackwell a 48 year old Atlanta, Georgia  man has been sentenced to 40 years jail after pouring scalding hot water on a sleeping gay couple with boiling hot water.
On February 12, Blackwell came across his girlfriend's son and a friend sleeping together after the couple had finished working an overnight shift.
Furious at the same sex couple, Martin Blackwell filled a pot with boiling water before dousing Anthony Gooden, 23, and Marquez Tolbert, 21 according to a report via WSB-TV.
Screamed the homophobe: 'Get out of my house with all that gay.'
The incident according to the Atlanta Journal-Constitution led to both men being scarred with severe burns along with multiple surgeries.
In sentencing the truck-driver, Judge Henry Newkirk said: 'You were soulless, malicious and a violent person on February 12,'
'You had so many outs where the voice of reason could've taken over.'
Told victim, Marquez Tolbert during testimony: 'I woke up to the most unimaginable pain in my entire life,'
'I'm wondering why I'm in so much pain. I'm wondering why I'm wet.'
Tolbert ended up in hospital for 10 days while Gooden was hospitalized for an entire month, including spending two weeks in a coma.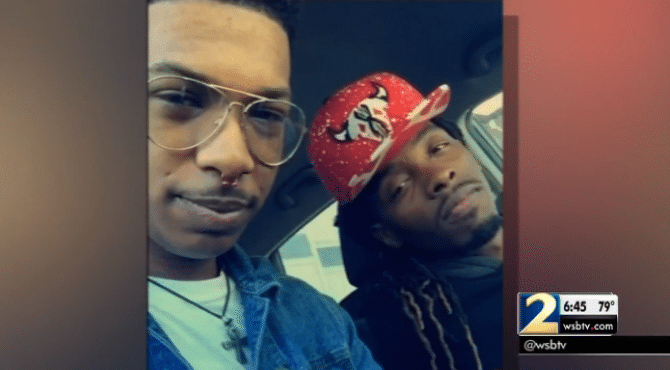 A report via AP told of the jury deliberated for about 90 minutes Wednesday before finding Martin Blackwell guilty of eight counts of aggravated battery and two counts of aggravated assault.
In his defense, the long haul driver who was staying with the victim's mother, Kim Foster said the son and his friend were 'having sex.'
Told the man to investigators: 'They was stuck together like two hot dogs, so I poured a little hot water on them and helped them out,'
They was stuck like two hot dogs. They'll be alright, it was just a little hot water.'
Defending her client, Monique Walker, insisted Martin Blackwell wasn't being hateful or malicious, instead describing the incident as a lone lapse of judgment.
Offered the lawyer: 'It's not about hate. It's about old-school culture, old-school thinking.'
Prosecutor Fani Willis in turn countered that the 'premeditated attack' was an extension of 'reckless behavior' that Blackwell had shown at the home, including often making inappropriate remarks regarding the son's sex life along with calling the son and his friend derogatory names.
While conceding the burning was 'revolting' and 'repugnant,' the attorney argued that the 40 year punishment did not fit the homophobic crime, arguing that it could have been worse.
'It's not bringing in the kitchen sink,' Walker said.
It was, in fact, underneath the kitchen sink, where Blackwell found the largest pot he could, to fill up with boiling water, prosecutors said.
Blackwell had faced up to 80 years in prison, but was sentenced to 40, after being found guilty on all charges.
'I'm ecstatic,' Tolbert told reporters. 'I think justice has been served.'
Because Georgia is one of five states that do not have hate crime statutes, Martin Blackwell wasn't charged with a hate crime. Yet.
An FBI spokesman has told Reuters that federal investigators are considering whether to charge Blackwell with a federal hate crime.
#BREAKING: GA Man Who Poured Boiling Water on Gay Couple Sentenced to 40 Years in Prison https://t.co/CbUigUVaPY pic.twitter.com/EWsItkvcUL

— Towleroad (@tlrd) August 24, 2016