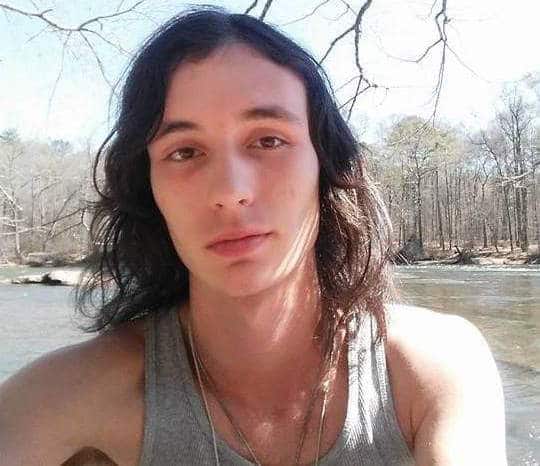 What led to Jeffrey Hazelwood a local Roswell, Atlanta man executing 

Natalie Henderson and Carter Davis? Search warrant leads to early morning arrest.
Jeffrey Hazelwood a 20 year old Roswell, Atlanata man has been arrested and charged in connection to the murder of Natalie Henderson and Carter Davis early Monday morning behind a Publix store in Roswell. 
A report via WSB-TV tells of Jeffrey A. Hazelwood being charged with two counts of murder, and now in custody at the Roswell Detention Center. He will be transferred to the Fulton County Jail. The man's arrest came circa 5am Wednesday morning after police conducted a search warrant at Hazelwood's home.
Natalie Henderson autopsy: Nude and in sexual position
Who killed Natalie Henderson and Carter Davis?
The murder charges against Jeffrey Hazelwood comes after his victims were set to re-start high school after summer lay-off were discovered dead by a delivery driver around 6 a.m. Monday at the store on Woodstock Road. At the time both Henderson and Davis, both 18, exhibited execution style shooting style mortal gunshot wounds to the head.
Police say they believe Hazelwood acted alone, while declining on releasing any information about a possible motive.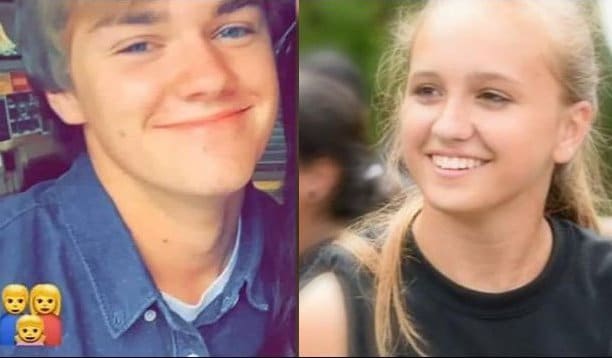 Jeffrey Hazelwood's arrest comes after officers on Wednesday executed a search warrant at the home in nearby Cobb County, about three miles from the Publix store, Roswell police Det. Zachary Frommer said.  
The search at Jeffrey Hazelwood's home came as a result of information received during the double murder investigation. How the 'information' came to be conveyed and by whom was not necessarily understood. 
That said, a report via heavy tells of a former friend Colin Nelson, who'd known Hazelwood since 3rd grade being into collecting knives, taking medications for some sort of emotional/mental issues.
Nelson also suggested Hazelwood had talked about killing two people. While he didn't believe his friend at first, after news of the killing, Nelson told of reaching out to the police.
Foretelling of ominous misdeeds, posts on Jeffrey Hazelwood's instagram account hinted at the suspect's dark frame of mood.
One post from Tuesday, a day after Carter and Henderson were killed, shows Hazelwood at a pool.
Below the picture Jeff Hazelwood wrote, 'swimming is one thing that holds me down.'
Another post from the same day is a black and gray picture of Hazelwood that says, 'always remember that you are absolutely unique, one of a kind. Just like all the others.'
Other disquieting posts include: 'Eventually the most kind-hearted person will turn cold. That's when you know they have been pushed too far.'
Hazelwood's Facebook suggested the suspect being in a relationship with a woman from Roswell, Ga. He occasionally posted pictures of animals, flowers and other features of nature. It was her home that police are believed to have conducted an early morning search warrant at.
A report via wsbtv told of one neighbor who'd known Hazelwood since he was young saying she couldn't believe Jeff was capable of hurting anyone.
'It's just hard to believe. I just don't picture Jeff doing that,' she said.
Police have been hoping to hear from anyone who was in the area, about 25 miles north of downtown Atlanta, from about 2am to 3am on Monday. 
They've said early indications are that they were killed where their bodies were found, and that police had no evidence that drugs were involved.
Still unclear how the 20 year old suspect, Jeffrey Hazelwood, knew the 17 year old victims, as suggestions that Hazelwood may have been involved the selling of drugs to local teens.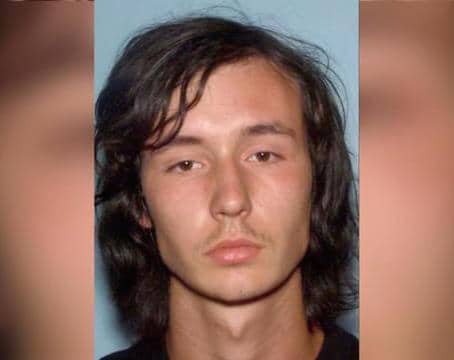 @RoswellGAPolice confirm id's of teens found dead behind Publix as, Carter Davis and Natalie Henderson. @wsbtv pic.twitter.com/DVdDAMPxLX

— Audrey Washington (@AudreyWSBTV) August 1, 2016
20-year-old Jeffery Hazlewood charged with killing teens Natalie Henderson and Carter Davis behind Roswell Publix pic.twitter.com/ooy9mBUhBR

— News Radio 106.7 (@NewsRadio1067) August 3, 2016