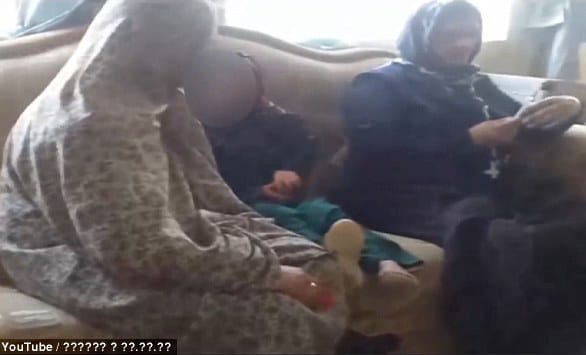 Six year old Afghan girl marries 55 year old man: What led to a father agreeing to sell his infant daughter in exchange for a goat?
A six year old Afghan girl by the name of Gharibgol has been forced to marry a 55 year old man in exchange for a goat.
The marriage to 55 year old Afghani man, Seyed Abdolkarim comes after the infant's father struck upon the 'bargain' when he sold his child bride daughter to her husband to be.
Along with the goat, the father was offered by his new son in law rice, tea, oil and sugar.
News of the wedding led to both father in law and son in law being arrested after a concerned relative raised the alarm according to the dailymail.
Asked why he agreed to sell his daughter, the father told police that they were 'desperate' for food and now had one less mouth to feed.
Brief pause. Look into the universe. Wonder what a human life is worth. Never mind that of a female.
In his defense, the father insisted that the husband, Seyed Abdolkarim promising not to have sex with Gharibgol, until she turned 18.
After the wedding, Seyed Abdolkarim took the six year old girl to a relative's house in Firozhok, in Ghor province, where he pretended she was his daughter.
Nevertheless the groom was soon arrested after a concerned relative said that Abdolkarim was 'undressing her at night.'
Video footage released by news site The Observers (see above) shows the father's arrest, with local women hitting and admonishing him.
Told Seyed Abdolkarim: 'No [she's not my daughter], she's my wife, her father gave her to me.'
The relative told a friend, who then called the local women's rights bureau in Ghor province.   
The bureau has said it will pursue a divorce and ensure the father is stripped of his parental rights. 
The girl is reportedly now living with her mother. 
Women in Afghanistan are allowed to marry from the age of 16, and men from 18.  
A 2013 human rights watch report revealed 46.4 per cent of Afghan marriages take place before women turn 18, along with a high incidence of correlating domestic violence.