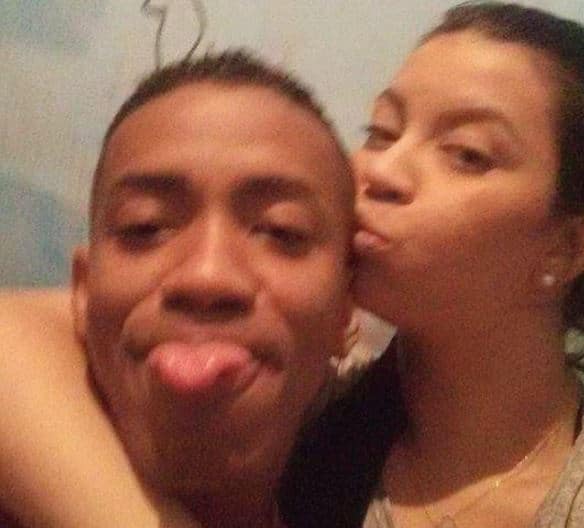 Jady Duarte Usain Bolt fling: How did an Olympian sprinter end up getting involved with the widow of a drug lord? 
New revelations have told that Jady Duarte the 20 year Rio, Brazil student who presumably had a fling with Usain Bolt is the widow of a dangerous drug lord known as Dina Terror.
A report via the UK's sun tells of Jady Duarte's ex, Douglas Donato Pereira being responsible for torturing and murdering a teenage girl in September 2014 and being a large player in the narcotics trade at the Faz Quem Quer slum in Rio de Janeiro.
The former gang member, who had two kids with Jady, was shot dead by elite police in March this year.
According to the dailymail, Dina Terror described himself as a 'Lord of War' and 'terror of policemen' and at the time of his death had been wanted for at least 10 crimes.
Following his death, Jady wrote on Facebook: 'In eternity, I will be with my love the way I always wanted, because in heaven all the time is time to be happy.
'God will take you in, it's my hope that in eternity I will see you.'
Photos: Usain Bolt caught kissing third Rio woman
Jady Duarte photos: Did Usain Bolt cheat with Rio student?
Kasi Bennett photos: The rise of Usain Bolt's secret girlfriend.
After claiming she spent the night with Bolt, Duarte insisted her time with the Olympian was 'just normal' and reckons she is now 'dying of shame.' Or is she?
Since having shared photos on WhatsApp of her and the Olympian, both Brazilian and Western media have run with the images.
Released images include Jady smugly staring at the camera while being caressed by a topless Bolt from behind. Another image appears to show the Olympic Jamaican swimmer kissing the until now unknown woman on the cheek.
Quer saber ? Peguei mesmo!!!!!!!
– Bolt pic.twitter.com/21Trzhh5v7

— Jady Duarte (@JadyDuarte_) August 21, 2016
While Darte may have relished in the new basked attention over the weekend, come Monday, she was awash in guilt and self reprisal.
Told Jady Duarte of her posting images of her presumed fling with Usain Bolt: 'It's very negative. I never wanted to be famous, I'm dying of shame.'
Yet when asked what exactly transpired between the two, Jady insisted on remaining tight lipped.
Told the Rio student/widow of a fallen drug lord: 'It was not a big deal. It was normal. I'd rather not talk about it to not complicate it.'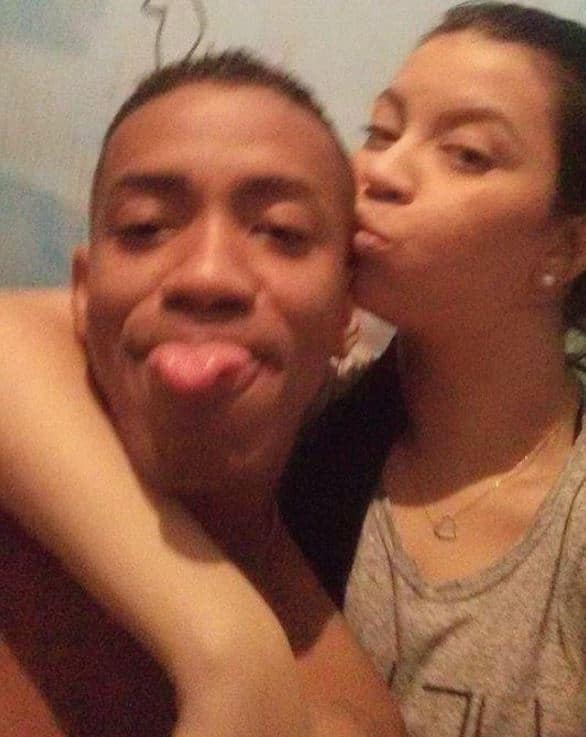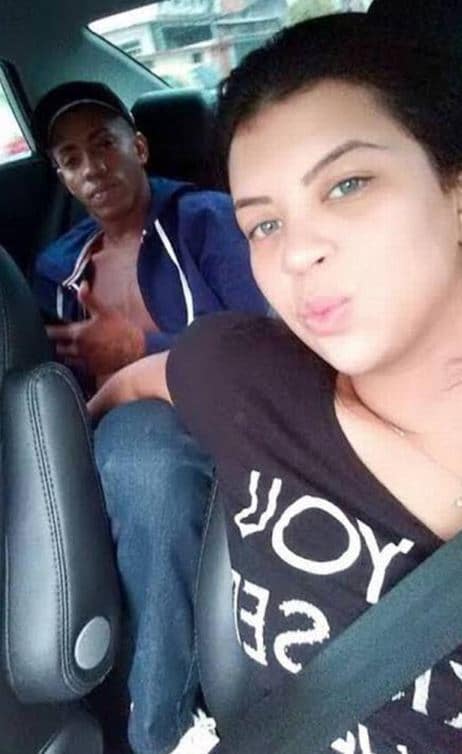 While Bolt may have cemented his legacy in the recent Olympics after taking gold in the the 100 meters, 200 meters and 4×100-meter relay, its his antics outside the field which continue to draw attention.
Celebrating his 30th birthday, the Jamaican sprinter was observed partying hard Saturday night until the early hours of Sunday at All In, a club in the Barra de Tijuca suburb of Rio. Images and video later showed the sprinter appearing to be grinding with a female attendee at another club, De Bracos Albertas club.
Images alongside with Jady Duarte's latest social media snaps that might have Bolt's longtime girlfriend, Kasi Bennett wondering what exactly her partner of two years might have gotten up to? 
Duarte, who was also at the Rio hot spot, described how Bolt sent security over to get her attention, but she did not know who he was.
Speaking to local paper Extra, she said: 'He sent security to call me, talk quickly. But at the time I did not even know it was him, because they were like many Jamaicans.'
Prior to leaving Brazil, the Jamaican sprinter took to twitter where he posted, 'We came, we saw, we conquered. Rio I have endless love for you.'
To date, Usain Bolt has refused to comment on this weekends (mis)adventures and perhaps rightly so ….