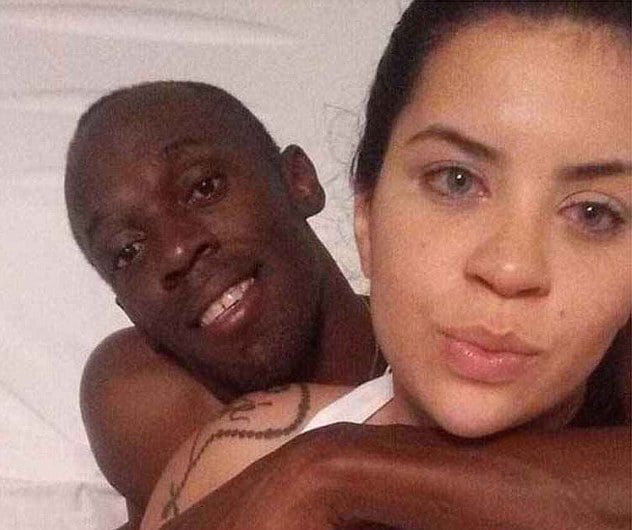 Jady Duarte: Did Usain Bolt cheat with a Rio, Brazil student? Incriminating photos released on social media leads to speculation as Usain Bolt girlfriend responds cryptically.
Commotion has come to the fore after images appearing to show 20 year old Brazilian student, Jady Duarte sleeping with Olympic gold medalist, Usain Bolt.
The pictures shared on WhatsApp courtesy of the student show the sultry 20 year old Rio native getting it on with the 30 year old Jamaican sprinter.
The images come despite Usain Bolt supposedly having a long term girlfriend, 26 year old Kasi Bennett. Raising the specter has Usain Bolt being caught red handed cheating? Or are the images the result of the 'happy go lucky' sprinter 'getting down' with the ladies of the night?
In one of the shared images, also shared on twitter, a smitten Jady Duarte is revealed wearing a white top while embracing the bare torsoed sprinter.
Photos: Usain Bolt caught kissing third Rio woman
'I feel shame' Jady Duarte Usain Bolt fling is widow of drug lord
Kasi Bennett photos: The rise of Usain Bolt's secret girlfriend.
In another provocative photo, which this weekend came to be widely shared via Brazilian media, Bolt appears to be giving Duarte a kiss on the cheek while she looks into the camera.
Quer saber ? Peguei mesmo!!!!!!!
– Bolt pic.twitter.com/21Trzhh5v7

— Jady Duarte (@JadyDuarte_) August 21, 2016
Adding fuel to the fire, Brazilian website, El Globo, told of the sprinter partying in the early hours of the morning at All in, a club in the Barra de Tijuca suburb of Rio in lieu of his 30th birthday.
Usain Bolt.
Club Alin Rio, 2016.
After conquering the world with the triple triple…pic.twitter.com/1MHm8ZrTDb

— Ebuka Obi-Uchendu (@Ebuka) August 21, 2016
The photos come off the back of the sprinter's third and final Olympics where he won another three gold medals, cementing his legacy as one of the greatest sprinters of all time. 
Parlaying his good fortune, the flamboyant runner was also observed taking to the stage at the De Bracos Albertas club – delighting revelers and fans in the process.
Yet it were images released courtesy of Jady Duarte, early Sunday morning local time that stirred fans and pundits alike. 
The photos, appearing to be taken with the 'assumed couple' in bed show the star athlete curled up in bed with the student at 7am local time this morning.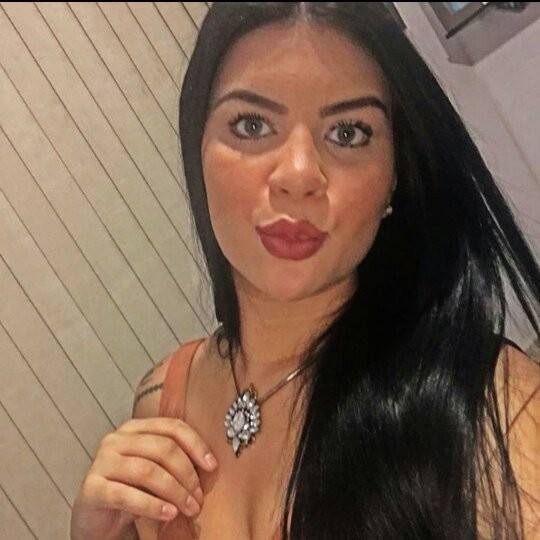 Speaking to local newspaper Extra, Duarte said she hadn't realized that she was with a famous athlete and described their nocturnal encounter as 'normal'. 
Define normal?
Duarte described the sprinter sending for her, telling: 'He sent a security call me, talk quickly. But at the time did not even know it was him, because they were like many Jamaicans.'
Duarte wasn't the only woman to catch Bolt's eye last night – a video posted to Twitter showed him twerking enthusiastically with another local girl during his evening out.  
I wish there was no discovery, but thank you so much. That's really sweet of you. ? https://t.co/gpBW4vJPYU

— Kasi B. (@kasi__b) August 21, 2016
Inflaming curiosity is what appears to be a cryptic tweet that Bolt's girlfriend of two years tweeted in response to comments of fans discovering the sprinter had a girlfriend.
Tweeted Bennett: 'I wish there was no discovery, but thank you so much. That's really sweet of you.' 
Jady Duarte also commented on her own Twitter account, saying again that her meeting with Bolt had been 'normal'.
Bolt made an early exit from Rio Sunday night – departing a day earlier than planned and missing the Closing Ceremony entirely.
His last tweet before departing Rio read in Portuguese according to the dailymail read: 'We came, we saw, we conquered. Rio I have endless love for you.'
The sprinter, who will now retire from Olympic competition following the Games, is expected to take on an ambassadorial role in athletics and has also signed a lifetime contract with Nike thought to be worth an estimated $30m a year.
No word yet whether Usain Bolt has rocked the boat, if at all with his long term girlfriend, Kasi Bennett.