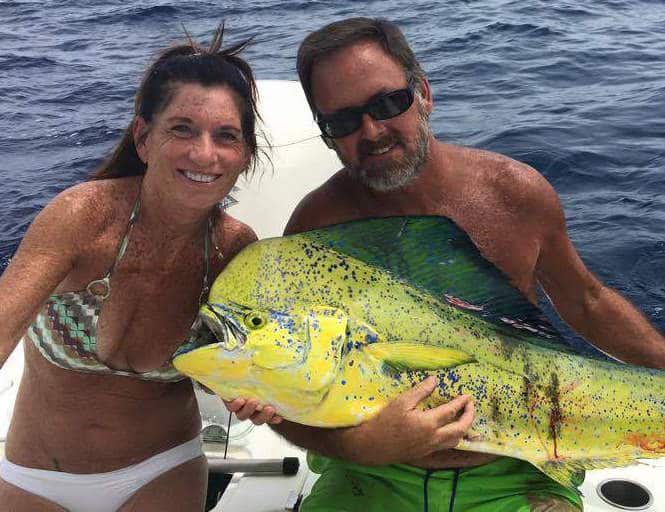 What led to Austin Harrouff  a local FSU student setting on a husband and a wife? Was he on hallucinogenic drugs? Authorities await toxicology reports.
Austin Harrouff a 19 year old Florida State University student is in custody after fatally stabbing a Martin County couple, biting off part of the husband's face along with wounding a would be rescuer.
The Monday night attack comes as authorities suspect that Austin Kelly Harrouff may have been on hallucinogenic drugs, principally bath salts.
It took three deputies and a police dog to pull the FSU student off the dead husband in the driveway of the couple's Tequesta home said Martin County Sheriff William Snyder.
Killed according to a report via WPTV was husband, John Stevens III, 59, and his wife Michelle Mishcon, 53 after being set upon at their affluent Palm Beach County town home, circa 9.20 pm.
Also critically injured was a neighbor who tried to stop the stabbing rampage who was later hospitalized after managing to call 911. That individual, since identified as Jeff Fisher was now expected to survive after suffering 'substantial trauma.'
During the ordeal, Harrouff was observed grunting, making growling 'animal-like noises' and then later giving investigators a false name. The effect of what investigators believe may have been the suspect ingesting synthetic drugs marketed as cheap substitutes for other stimulants.
Flakka: Five dollar insanity drug, new drug of Florida, more powerful than bath salts.
Bath salts said to leave you up to ten times more whacked than cocaine…
Bath Salts Are America's Newest Drug of Choice.
Welcome to shooting up bathing salts. 'Woman who shot up bathing salts loses her arm, shoulder and breasts.'
New drug 'cloud nine' said to behind zombie attacks.
Told Snyder during a Tuesday morning press conference: 'We know in our business that people on flakka or bath salts will do this type of behavior where they attack their victim and do the biting and remove pieces of flesh in the biting.'
Sheriff Snyder went on to tell that Austin Harrouff didn't know his victims and that the attack was 'completely unprovoked and random.' Investigators told of Harrouff using a switchblade and several 'weapons of opportunity' in the couple's garage.
Describing the couple's injuries, Snyder said, 'Both victims sustained massive trauma on multiple portions of their body. There were lacerations, stab wounds and blunt trauma.'
Sheriff Snyder also described parts of the husband's face missing and riddled with bite marks.
@MartinFLSheriff release pic of victims John Stevens & Michelle Mishcon @CBS12 pic.twitter.com/ARTf5XJPmQ

— Yaremi Farinas (@YaremiNEWS) August 16, 2016
Deputies disclosed finding the wife's body in the garage. Investigators also told of the husband having fought for his life before Austin Harrouff killed him and started biting off chunks of his face.
Sheriff Snyder described the suspect as having no criminal record, who was getting good grades at Florida State, where he was a pre-exercise science major along with an accomplished wrestler (see video below).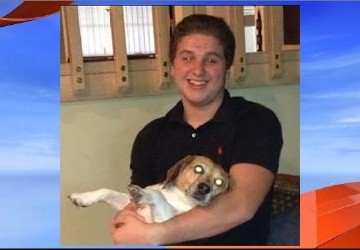 The mayhem, according to a report via the Miami Herald came as Harrouff walked off from a dinner with his parents at a nearby restaurant 45 minutes before the attack. At the time the Florida State student was in town with some of his fraternity brothers of the Alpha Delta Phi society.
Distressed and in a futile attempt to contain their enraged son, Harrouff's parents called police along with some of their son's fraternity brothers. According to police, the parents described their son having become angry, possibly over slow service before storming off local sports bar Duffy's.
How the son ended up at the couple's home after storming out of dinner with his family soon after has yet to be established.
According to Sheriff Snyder, a first responding deputy who'd arrived at the couple's SE Kokomo Lane home used her stun gun on Harrouff but to no avail. Unfazed, the FSU student continued setting on the husband, even after a police dog was unleashed.
Reiterated Snyder: 'The suspect in this case was abnormally strong.'
Medical staff at a hospital later sedated Harrouff. Blood tests showed the former high school football player and wrestler had not taken methamphetamine, cocaine, heroin or other common drugs. Scans for flakka or bath salts, which are part of a class of drugs alarmed health officials refer to as 'new psychoactive substances,' will take longer to complete.
Sheriff Snyder called the killing 'inexplicable.'
Adding: 'One of the first things we try to do at a crime scene is try to understand the motive of the offender, because it is the motive of the offender that gets us going in the right direction,'
'In this case, we can't establish a motive. It's 'I don't know.'
Following the murder of the couple, local resident Doug Maddox identified his sister and brother in law as the deceased victims. According to the Maddox, the couple often hosted friends in the garage of their Jupiter River Estates home.
Maddox told how the couple placed couches and a TV in the garage and usually kept garage doors open, Maddox said. 
'It's just beyond me why that would happen,' Maddox said. 'The guy must be crazed.'
The case immediately prompted comparisons with the 'Miami face-eater' case of May 2012, when police fatally shot a naked man who they said had been trying to chew off another man's face. Yet the suspect in that case, 31-year-old Rudy Eugene, had only marijuana in his system, and his victim didn't die.  
Austin Harrouff,19, stormed out of this Duffy's on Island Way in Jupiter before killing 2 people, say police. pic.twitter.com/SyjMbn7Sdk

— Bill DiPaolo (@billdipaolo) August 16, 2016