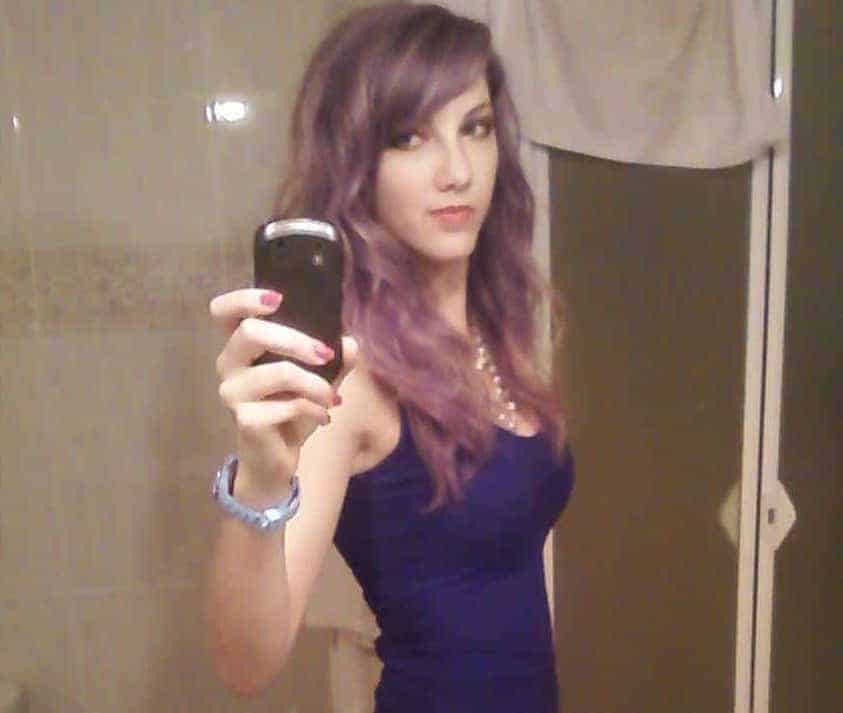 Mary Beth Haglin a former substitute teacher blames a former school she worked at and placing agency for her sleeping with a 17 year old minor.
Causing disconcert are claims courtesy of 24 year old former substitute teacher Mary Beth Haglin who has told that the school she recently taught at is responsible for her having an illicit physical engagement with a 17 year old student.
Making comments to the GazetteCentral the former Washington High teacher at Cedar Rapids, Iowa accused school administrators of being complicit and turning a blind eye after she ended up sleeping with a pupil.
In her claim, Mary Haglin said a multi district database for substitute teachers, SubCentral needed to share the blame after maintaining they knew about the improprieties since February.
Rather than taking any action, the teacher claims the group chose to ignore matters in a bid to protect themselves from being cast in the limelight.
According to Haglin, the school where she had taught chose to remain quiet after finding about the illicit relationship. Instead told the teacher, they simply chose to fire her without taking the matter further.
Even though administrators declined report Mary Haglin's alleged actions, someone else went to the police. In turn Mary Beth Haglin was arrested this past Friday after turning herself in to authorities according to a report via kwwl.
The former substitute teacher's claims come as she is now set to appear in court next month where she faces charges of sexual exploitation of a minor.
Since being released from custody, Mary Haglin has been ordered to have no contact with her teen lover.
'You ruined my life' Mary Beth Haglin ex teacher blames victim
Mary Beth Haglin teacher: 'My student lover seduced me'
KWWL – Eastern Iowa Breaking News, Weather, Closings
That though didn't stop the former substitute teacher speaking with CBS 2 News where Haglin maintains the school knew about the relationship long before it was reported to authorities.
While she said she appreciates her role and understands she 'made a mistake' and knew she 'was taking chances' she told the station the school dropped the ball too.
Haglin told them that even though the school said they were investigating, she was still assigned to other Cedar Rapids schools as a substitute.
Cited school records indicate upon being released from Washington High in mid-May, Mary Beth Haglin being re-assigned to Harrison Elementary, Oak Ridge and Prairie Creek intermediate.
While authorities say this was down to a miscommunication, Haglin says it was more like an intentional cover up.
Insisted the teacher: 'From April 17 to May 17, they knew and certainly probably longer than that, probably since February when they first questioned me.'
Adding: 'I am not shying away from this, I am not running away from this. I am facing this head-on.'
Haglin also blamed her past, saying: 'Previous abusive relationships led me into this.'
'The environment the school put me in didn't help to curb anything.'
While adding: 'These people all knew what was going on, but they turned a blind eye because they wanted to protect their school and didn't want it to get into the limelight.'
'They allowed this to happen. They knew in February.'
For their part, a spokeswoman for the Grant Wood AEA, which maintains SubCentral, said the agency was kept in the dark about Haglin's conduct and didn't receive communication from the Cedar Rapids district to remove her from the database until June 14. In essence allowing the former teacher to remain on the books.
Haglin's next court date is scheduled for August 12.
While insisting that she hasn't had any contact with the youth since being fired, Mary Beth Haglin maintains that the pair are still in a relationship.
What do you think? Is Mary Beth Haglin having herself on or is she simply trying to find a way to deflect responsibility for her own transgressive actions that she should have and probably was very well aware of….never mind the consequences if the genders were reversed.