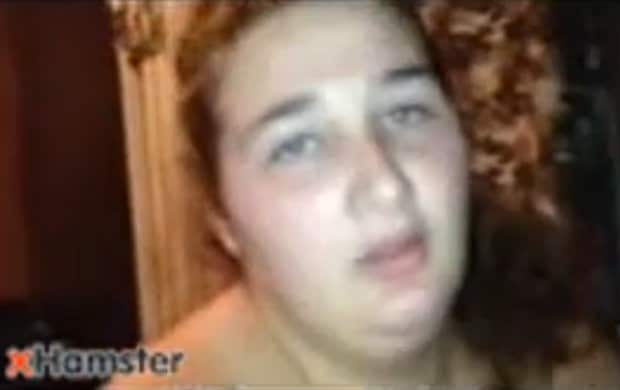 Searcy Hayes porn movie: How a chance tv segment led to a female Ted Cruz doppelgänger being offered $10 000 to appear in an adult film with her fiance.
Making entry into the tabloid sweepstakes is the Searcy Hayes porn movie, whose adult film fare comes our collective way after sweeping into national consciousness after her uncanny similarity to that of recent GOP Presidential hopeful, Ted Cruz.
The story of Searcy Haryes meteoric rise comes after the female Ted Cruz doppelgänger appeared on an episode of "Maury" back on April 19.
At the time, Searcy, a Natchez, Mississppi, Louisiana school teacher sought, courtesy of Maury and his attentive producers, to prove to her fiance, Freddie Green, a Walgreens worker, that their son was not fathered by another man.
While a positive paternity test proved that Freddie was indeed the father, a chance video replay led to pundits on the web commenting on Searcy's uncanny resemblance to that of Senator Ted Cruz, who by then was embroiled in his own tabloid mess of whether he'd bedded a myriad of mistresses behind wife Heidi's back.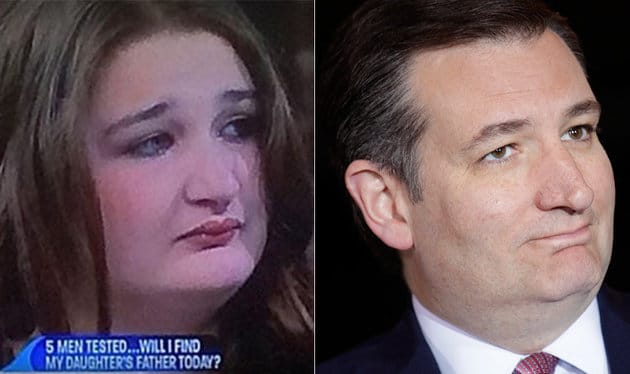 With the internet perplexed, stunned, amused and equally impressed, it wasn't too long before Searcy (naturally) was offered a few dollars ($10 000 to be exact) to star in a home adult movie with her fiance. An offer Searcy and Freddie almost tripped all over themselves to accept. Yes kids, selling one's self respect and humility in the age of the internet is peanuts, but we'll take the spare change and instant fame anyway.
Told the couple at the time of the 'lucrative' offer according to The Huffington Post: 'We want to buy a truck, pay off our house and we might get married,'
Adding: 'I never had anyone say, 'Here's $10,000! Go make a sex tape.'
Gushed Freddie: 'It's kind of exciting and shocking to know she's famous, She's more famous than Madonna!"
Adding. 'I'm with a star.'
Indeed.
The couple's video,'PenetraTED,' perhaps non coincidentally comes to be released a mere days after Senator Ted Cruz bounced out of the Republican race after the internet continued to choke on the pugnacious and overzealous conservative who's been rumored to also be a serial killer on the side.
Isn't it time you spent this weekend watching snippets of Ted Cruz doppelgänger giving pleasant affection to her forever fiance, Freddie?