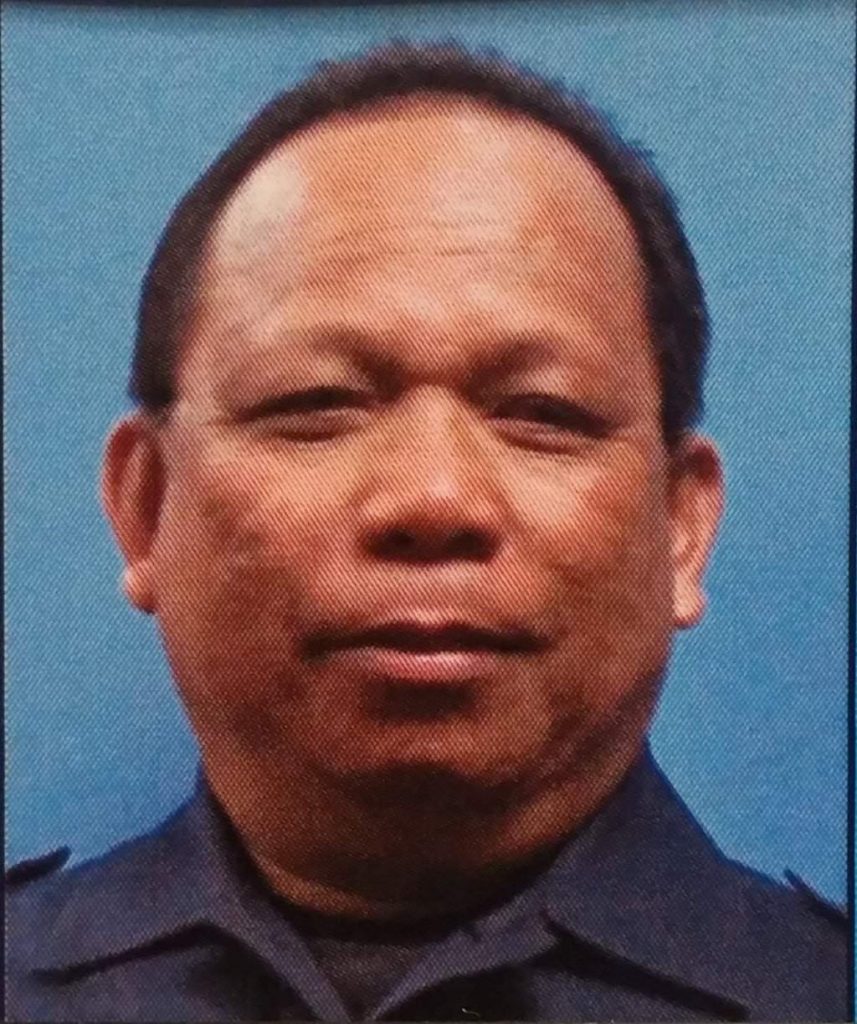 What led to Eulalio Tordil pulling out a handgun on a bystander and his wife after a domestic dispute escalated?
Eulalio Tordil a 62 year old federal security officer is on the run after shooting dead his estranged wife while she was picking up their children from school along with wounding a bystander.
The manhunt for Tordil comes after the man was observed arguing with his estranged wife, Gladys Tordil, 44, outside High Point High in Beltsville, Maryland, Thursday afternoon at 4.40pm.
At the time, a male bystander sought to intervene, only for Eulalio Tordil to pull out a handgun and shoot the man a number of times before fatally shooting his estranged wife.
A report via told of the man being later taken to hospital with non-life-threatening injuries and was said to be in a good condition. 
According to Maryland court records cited by WJLA-TV, a permanent no contact order had been issued against the Federal Protective Service employee after a domestic violence case on March 17.
At the time of the shooting, Gladys Tordil, a teacher at nearby Parkdale High school in Riverdale was waiting in the parking lot of her two children's school when confronted by Eulalio Tordil.
Eulalio Tordil 2 day Maryland shooting rampage leaves three dead
First pics from scene where one killed; one injured in high school shooting in Beltsville, Maryland pic.twitter.com/CqsfHJ6AbW

— Lisa Turner (@LTurnerATLtv) May 5, 2016
More photos from the scene at High Point in Beltsville. Prayers for those injured. pic.twitter.com/zfHxmmis6H

— Matt Palmer (@mattpalmer1978) May 5, 2016
Offered Prince George's County Police Chief Hank Stawinski during a press conference: 'A woman was in process of picking up her children when she was confronted by a man,'
'An adult bystander saw it becoming heated and tried to intervene as he approached the male. 
'The male produced a handgun and fired at him a number of times, striking him in the shoulder. He is in a stable condition and is expect to survive.
'The male then turned the weapon on the female and shot her several times.
'At no point was this an active shooter situation or a barricade inside the school. This appears to be domestic violence. No students were directly involved.' 
Eulalio Tordil had been ordered to stay away from Gladys Tordil, and surrender guns https://t.co/v6toGQSaDS pic.twitter.com/DMgNfAeG6S

— Neal Augenstein (@AugensteinWTOP) May 6, 2016
Pursuant to the shooting, which witnesses described hearing four gunshots ring out, the school was briefly placed on lockdown before teachers and students remaining at the school were allowed to go home. 
A Prince George's County Police Department described one of the victim's daughters observing the shooting, which came to be caught on surveillance video.
Told a witness via Fox 5: 'She saw the shooting happen,'
'She came out of the building on the side where the band room is and we had to just pull her right back in. She just was very shocked, out of breath. The guy that specifically held on to her to pull her inside the building, he walked into the auditorium and had his head up traumatized from the situation.'
A report via heavy told of Eulalio Tordil working as a special administrator at the GS-12 level for the Federal Protective Service. According to the website FederalPay.org the man was paid $90,744 in 2014, while working in Washington, D.C.
Since the shooting, cops told of a gray truck parked outside the front of the school likely owned by the shooter, who is believed to have fled by foot.
Police told of searching for Eulalio Tordil through the night with his whereabouts yet to necessarily be understood.