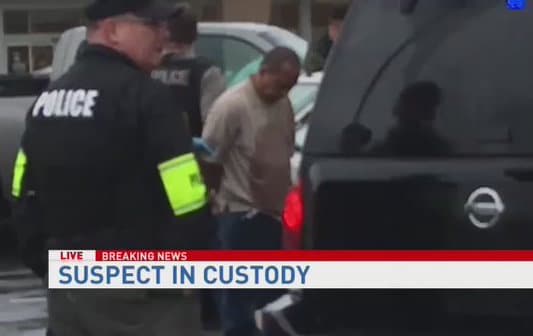 Eulalio Tordil Maryland shooting leads to Federal Employee arrested and in custody after going on a shooting rampage after defying an order of protection.
Eulalio Tordil a 62 year old Maryland federal officer wanted for the Thursday murder of his estranged wife, Gladys Tordil, 44, has been arrested after the man who had remained at large shot and killed another two individuals in two indiscriminate shooting Friday morning, including that of Westfield Montgomery mall and nearby Aspen Hill.
Tordil's shooting spree began Thursday when he shot dead his estranged wife after defying a no contact order of protection when he accosted Gladys Tordil outside of their two children's school outside High Point High school in Beltsville.
At the time the woman was in her car waiting to pick up her daughters when she was ambushed about 4:40 p.m., Prince George's County Police said.
As the couple argued, a good samaritan sought to intervene only to be blasted by Tordil who in turn then shot and killed his estranged wife after pointing his handgun at her and firing off multiple times.
A report via Fox 5 told of the intervening  man being later taken to hospital with non-life-threatening injuries and was said to be in a good condition.
The mayhem continued come Friday, when three people were shot — one fatally — outside the upscale Westfield Montgomery Mall at Bethesda, outside Washington, at 11 a.m. Friday.
The shooter, believed to be Tordil, opened fire on one person before striking two others who came to help, said Montgomery County Assistant Police Chief Darryl McSwain.
An unidentified man was killed, another man was critically injured along with a woman suffering non-life-threatening injuries.
Investigators had 'no reason to believe the victims knew the suspect,' McSwain said.
Mayhem would ensue once again less than an hour later when a woman was shot and killed outside a Giant Food supermarket in Aspen Hill, located five miles from the mall at the hands of Eulalio Tordil.
Eulalio Tordil on the run after killing wife, wounding bystander
BETHESDA MALL SHOOTER ARRESTED FOR KILLING SPREE

Eulalio Tordil, 62 federal protective police fatally wounded wife pic.twitter.com/YqFThKmjAf

— Liz Howard (@mdvitm) May 6, 2016
BREAKING: 6 shot, 3 killed in 3 locations in MD in less than 24 hours. Suspect Eulalio Tordil in custody. @wusa9 pic.twitter.com/z24VTvA3wX

— Andrea McCarren (@AndreaMcCarren) May 6, 2016
#BREAKING suspect Eulalio Tordil's is in custody Police say Montgomery Co shootings possibly related @nbcwashington pic.twitter.com/tCSn34pL0T

— Angie Goff (@OhMyGOFF) May 6, 2016
Leading into the Maryland shooting rampage, Tordil according to a report via The Washington Post had been placed on administrative duties and stripped of his gun and badge in March after a civil court issued a protection order against him for alleged abuse against his estranged wife.
The order alleges that Tordil threatened to harm his wife if she left him and indicated that he had amassed an arsenal of weapons that included a .40-caliber hand gun, a .45-caliber hand gun, an M-4, a revolver along with a 'hunting gun'.
The order also states that Tordil subjected her children to 'intense-military-like discipline' and physically abused one child over a 10-year span.
According to a report via the nydailynews, Tordil was arrested across the street from the Giant supermarket just before 3 p.m.
The man's capture put to an end an ordeal that had terrorized a local Maryland community, with a total of three people dead and three injured.
All Montgomery County schools, as well as the Suburban Hospital in Bethesda, were put on lockdown following Friday's shootings.
On Tordil's wanted poster from Thursday, authorities noted, 'The suspect has made threats to commit suicide by cop.'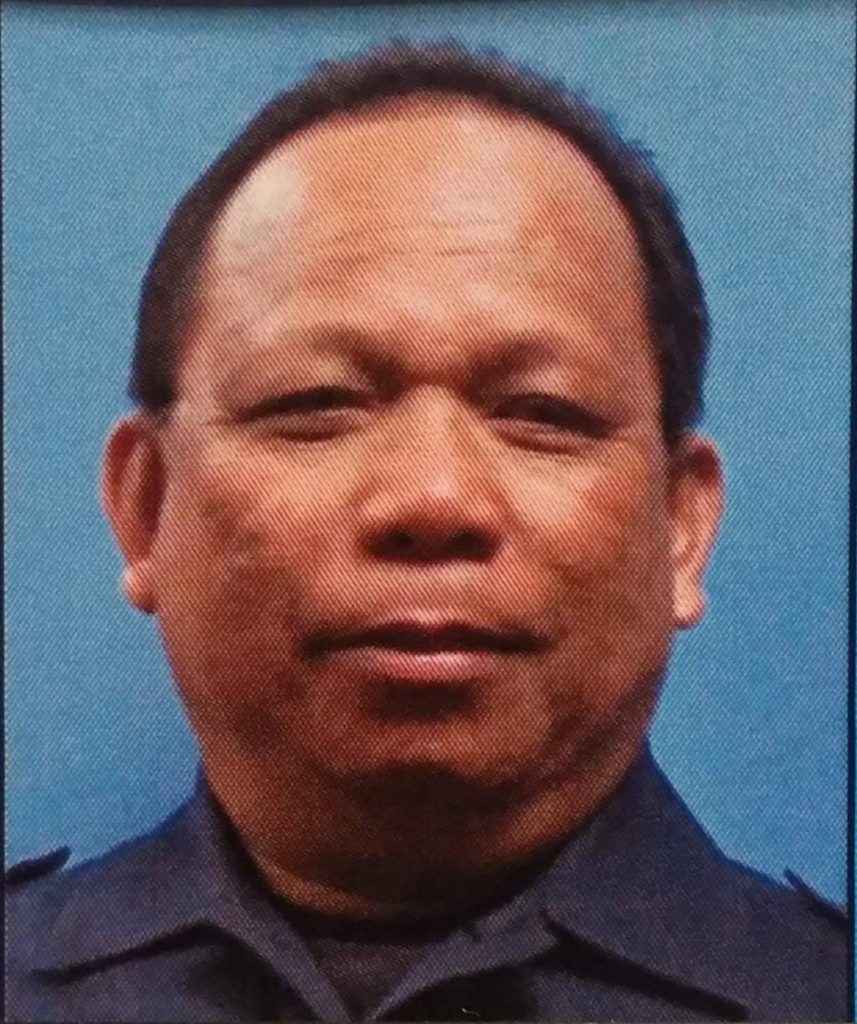 Eulalio Tordil had been ordered to stay away from Gladys Tordil, and surrender guns https://t.co/v6toGQSaDS pic.twitter.com/DMgNfAeG6S

— Neal Augenstein (@AugensteinWTOP) May 6, 2016
PLEASE RT: #Wanted poster for Eulalio Tordil. Police say license plate is JZA0123. pic.twitter.com/1itC2o3EG2

— ABC7News (@ABC7News) May 6, 2016