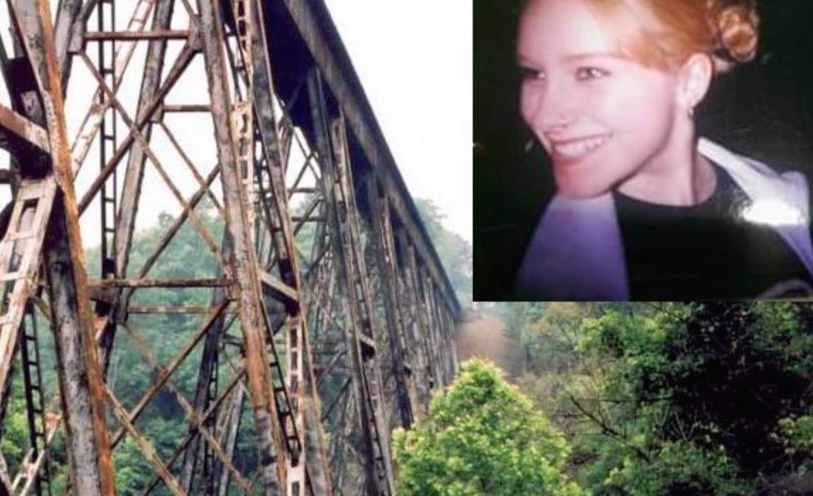 Was Roquel Bain on a death dare when she ventured along with her boyfriend up to the Pope Lick trestle when they hoped to come across the fabled Pope Lick Monster?
Roquel Bain a 26 year old Dayton, Ohio woman has died after crossing train tracks hoping to spot a legendary half-human half-goat mythological creature known as the Pope Lick Monster.
According to a report via KLTV, Bain and her boyfriend were in Louisville, Kentucky when they heard about the mythical beast and sought to encounter it.
According to folklore, the mythical creature, known as the Pope Lick Monster lives under the 'trestle and tricks trespassers' into crossing train tracks located at Fisherville, Louisville.
At the time of her impending death, Roquel Bain and her boyfriend were walking on the trestle, which stands 80 to 100 feet high, over Pope Lick Creek, when a train surprised them.
Having gone up the trestle landing Saturday evening and walking along it when a train arrived, the couple, realizing they didn't have time to make it to the other side, decided to hang off the structure's sides.
While the boyfriend managed to make way, Bain didn't move fast enough and was struck by the oncoming train, falling 80-100 feet.
According to Deputy Coroner Jack Arnold, Roquel Bain died of multiple blunt force, while her boyfriend survived without injuries.
Bain's death comes as folklore tells of the purported creature being able to hypnotize visitors and trick them into crossing the ill advised crossing and to certain death as they get hit by an oncoming train.
KLTV.com – Tyler, Longview, Jacksonville |ETX News
While many believe the Pope Lick trestle is abandoned, local resident Michelle Burns told KLTV she sees trains crossing it every half hour.
Offered Burns: 'If they're halfway through and the train comes, you either have to jump, run or basically get it.'
Reiterated local Denise Harris: 'If they're halfway through [the tracks] and the train comes, you either have to jump, run or basically get it,'
'When you're young, you think you live forever; it's a euphoria. Or they think they can outrun the train. That's a long way to run and you can't run that fast.'
Further reports tell of the ill fated couple having booked a tour of Waverly Hills, an abandoned sanatorium in Louisville that housed tuberculosis patients in the 20th century.
Many now believe the facility is haunted and it offers guided tours as well as paranormal investigations, during which visitors can use detection equipment to spot paranormal activity.
A report via the Courier-Journal told of Roquel Bain working as a surgical assistant according to a badge discovered in her purse.
The report told of there being no signs the couple had been drinking or abusing drugs, but toxicology tests on the victim are pending.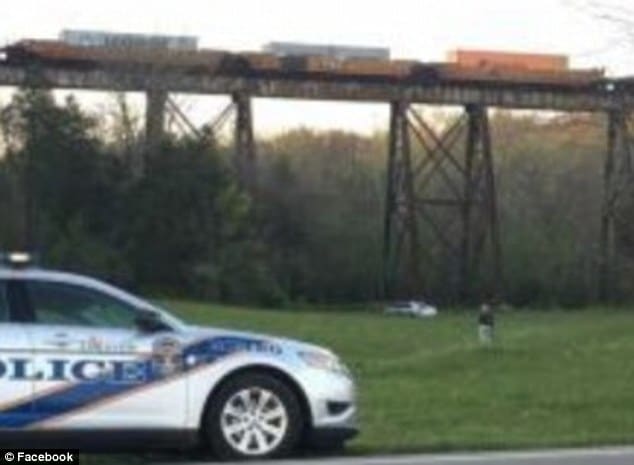 During his investigation, Arnold said of learning that the area is popular with teens and young adults – especially on New Year's.
One Instagram photo from 2014, which got 188 likes, shows an Eastern High School graduate and a friend with their legs dangling off the trestle and proclaiming, 'The Pope Lick Monster didn't get us, but a train almost did!'
Of note, the train that hit Bain belonged to the Norfolk Southern Railway according to authorities.
Its parent company, the Norfolk Southern Corporation, came to be embroiled in controversy, when in it spoke out against a 1988 movie by Louisville director Ron Schildknecht, which depicted a group of teenagers in a quest to spot the half-human, half-goat creature.
The 16-minute movie, titled The Legend Of The Pope Lick Monster ignited debate as to whether it posed a safety hazard. Locals have since told the myth having taken the lives of many over the years….