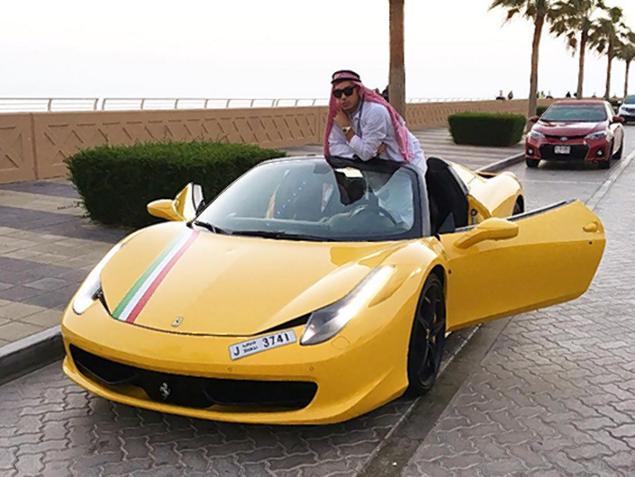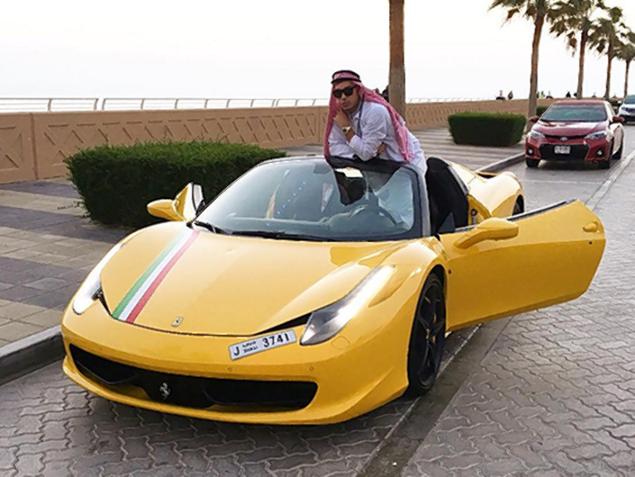 Victoria McGrath Dubai crash: Did notions of immortality lead to friends risking the inevitable? 
Canadian boxer Cody Nixon, Northwestern University student and Boston Marathon bombing survivor, Victoria McGrath, 23 and two other individuals have died after Nixon posted on social media, 'Don't worry I won't speed' prior to crashing his Ferrari in Dubai on Sunday.
Also killed was Northwestern college classmate pal, Priscilla Perez Torres, 23 along with Cody Nixon's cousin, James Portuondo.
The crash according to the the Boston Globe happened circa 12.40 am when the 'sunshine' yellow Ferrari 458 Spider (what other color would a Ferrari be?) slammed into a pole.
Hauntingly the crash occurred just hours after the Canadian boxer boasted of his speedstar rental on instagram.
Posted Cody Nixon: 'Just landed into Dubai picked up the Ferrari! Don't worry I won't speed ;),' 
Of distress is a report via the Albayan News which told that Cody Nixon and at least one other passenger were reportedly under the influence of alcohol.
Victoria McGrath photos: Boston Marathon bombing survivor dies in Dubai car accident.
Still unclear is who was actually driving the Ferrari, with local reports telling the vehicle's driver losing control at speeds of near 90 mph, hitting a curb and wrapping around the pole near Jumeirah Lake Towers. The impact ripped the Ferrari in half along with tossing the passengers out of the vehicle.
A report via the nydailynews tells of the site of the crash having a speed limit of 25 mph.
McGrath's death conjured memories for firefighter James Plourde and Bruce Mendelsohn, a bystander who recalled her brush with death during the 2013 terrorist attack orchestrated by Tamerlan Tsarnaev and his brother Dzhokhar.
'I thought that after surviving the Marathon bomb that that girl was invincible,' Mendelsohn told Boston Globe.
At the time, McGrath who had literally been five feet from the focal point of a terrorist blast, told of applying a tourniquet to the college student's bloodied leg after a pressure cooker bomb, seriously wounding the then 20-year-old at the race's finish line.
Plourde scooped up McGrath and carried her to safety, a moment captured in an iconic photograph which went on to go viral and symbolizing the determination of the blast's victims to surpass the tragedy.
Boston FF James Plourde remembers Marathon Bombing survivor Victoria McGrath "Truth is, she saved my life." #fox25 pic.twitter.com/rjvluvRn14

— Bob Ward Fox25 (@Bward3) March 7, 2016
JUST IN: Boston bombings survivor Victoria McGrath killed in car crash, university says. https://t.co/se4qs42vKV pic.twitter.com/d36x204Fxt

— NBC Nightly News (@NBCNightlyNews) March 7, 2016
Ironically, the car that killed McGrath, a Weston, Conn., native, was meant for only two passengers, but the four victims managed to squeeze into the luxury vehicle. 
Another victim, Torres, a native of Guaynabo, Puerto Rico, was McGrath's classmate at Northeastern University. The roommates made a stop in Dubai while traveling to Bali for their spring break.
Told a statement via Northeastern President Joseph Aoun on Monday: 'Victoria and Priscilla were vibrant, beloved members of our community, and their passing leaves a grievous absence in our community and in our hearts,'
'This is a heartbreaking loss to their families, friends, and to all of us in the Northeastern family.'
Both Torres and McGrath were expected to graduate in 2016.
It's unclear how McGrath and Torres knew Nixon and Portuondo prior to the crash.
The latest model of Ferrari's car is worth at least $260,000.