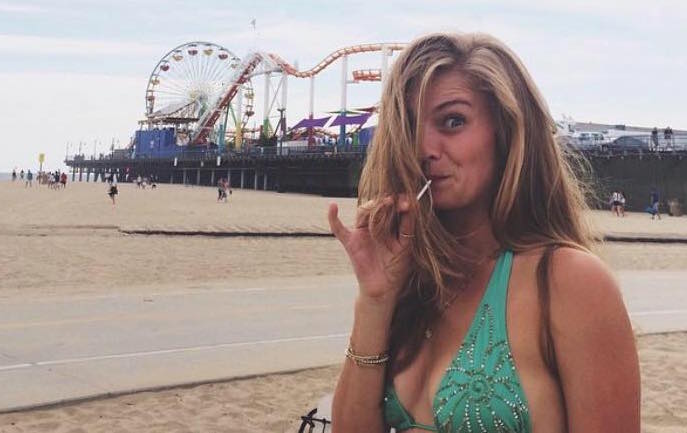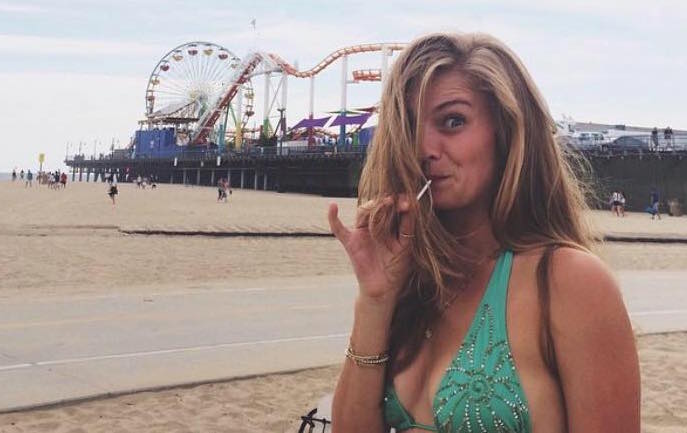 How Victoria McGrath survived the terrorist Marathon bombing only to die in a car accident three years later.
Define fate, define irony? These are some of the questions and thoughts presumably running through the minds of Weston, Connecticut family of Victoria McGrath, 23 who on March 6 came to be killed in a Dubai car accident, after having survived the Boston Marathon bombing back in April, 2013.
According to Fox, McGrath a 23 year old Northwestern college student who had come to be featured in an iconic photo after the Boston bombing tragedy gone viral, had been a passenger in a car along with fellow student Priscilla Perez Torres when the car they were traveling in crashed leading to both young women dying.
'Don't worry I won't speed' Canadian boxer, Victoria McGrath among 4 dead in Dubai crash.
Told Jill McGrath, Victoria's mother via NBC: 'We are stunned, shocked and heartbroken.'
Offered a Northwestern spokesperson: 'Northeastern University has confirmed that two undergraduate students have been tragically killed in a car accident overseas. Our hearts go out to the family and friends of Victoria McGrath and Priscilla Perez Torres in this extremely difficult time.'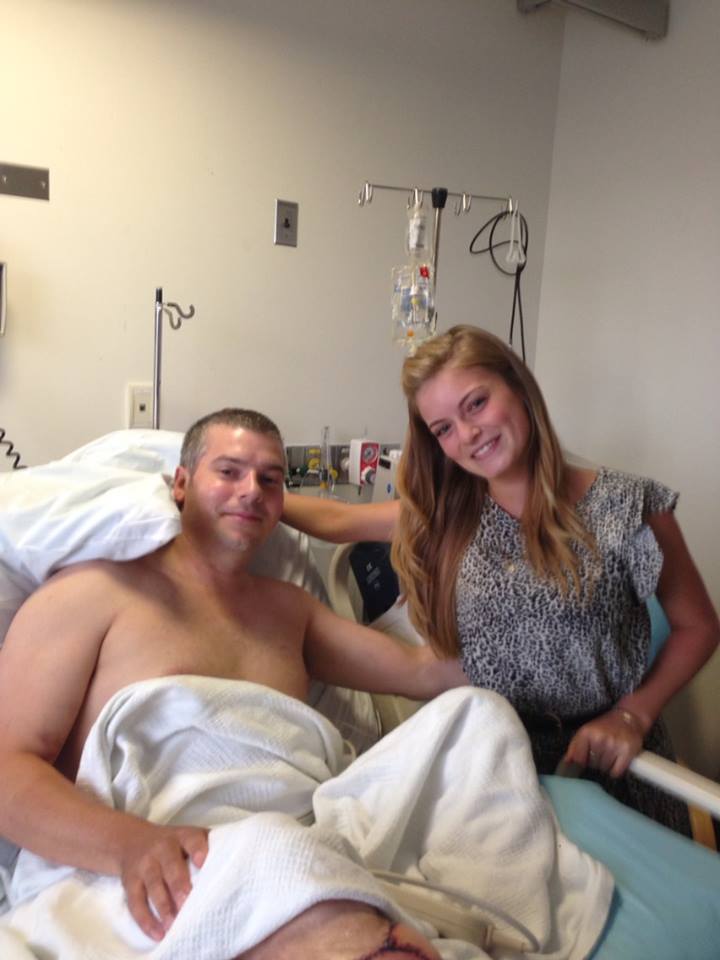 Victoria McGrath, a business student, double majoring in Finance and International Affairs, rose to prominence when she came to share her story when at the time of the Boston Marathon bombing the student was standing five feet from the first bomb when it exploded, slicing open an artery in her leg in April 2013.
In a photo that went world viral, the then 20 year old McGrath was pictured being assisted by a retired army officer who used a T-shirt as tourniquet to stop the woman's bleeding and Boston Firefighter Jimmy Plourde who carried her to medics.
Doctors later pulled a one-inch piece of shrapnel from her leg. McGrath was on her way to recovery after several surgeries and many physical therapy sessions.
After the tragedy, she went on to give inspirational speeches.
'People come up to me and tell me how terrible this is. And to an extent they are right — but we're only going to get stronger from this … all of us,' she said at a fundraiser for the One Fund according to a report via the nypost.
Prior to the Boston Marathon bombing accident, Victoria had been an intern at Goldman Sachs as a Private Wealth Management Analyst.
Boston FF James Plourde remembers Marathon Bombing survivor Victoria McGrath "Truth is, she saved my life." #fox25 pic.twitter.com/rjvluvRn14

— Bob Ward Fox25 (@Bward3) March 7, 2016
JUST IN: Boston bombings survivor Victoria McGrath killed in car crash, university says. https://t.co/se4qs42vKV pic.twitter.com/d36x204Fxt

— NBC Nightly News (@NBCNightlyNews) March 7, 2016
Present reports tell that McGrath and Torres were on a private trip when they came to be killed.