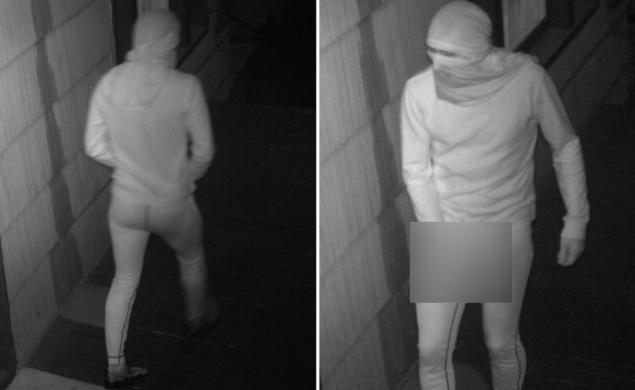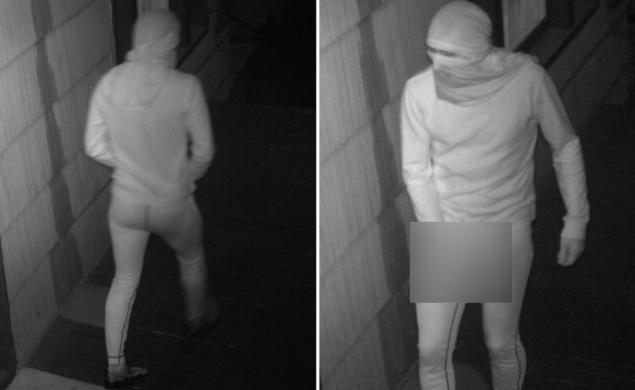 Seattle Serial masked masturbator: How has one ninja like masked man been able to continue terrorizing a household of female college students? 
Authorities have released screen shot images of a man since deemed as the Seattle Serial masked masturbator who has been causing havoc after plaguing a home near the University of Washington since November.
According to a report via the smokinggun, the unidentified man has been caught in surveillance footage donning tight, white active ninja like clothing along with five toe rubber barefoot shoes in up to four incidents outside a west Seattle home occupied by female college students.
In the two occasions the man was observed pleasuring himself outside the home, by the front door, the individual's face was covered in a masked white hood.
How or why the man continues to return to the same location is yet to be necessarily understood save for the knowledge that the house's occupants are local college female students. Whether the man lusts for all or one or some of the house's occupants is also not understood?
Detectives believe the unidentified man has frequented the female college student's home several times during the past four months based on suspicious noises overheard by the residents.
The women called police to report two of the incidents on Jan. 10 and Feb. 7. In each time responding police were not able to locate the suspect after setting up a night time camera and have since asked the community to remain vigilant as the Seattle Serial masked masturbator continues causing his special brand of havoc. Indeed.