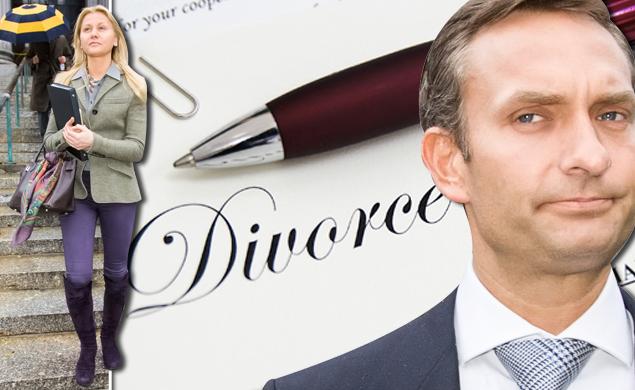 Sage Kelly Cantor Fitzgerald hire: Has one financial services firm made a wise hiring decision after a previous tabloid debacle and drugs allegations? 
Everyone deserves a comeback. An adage the higher ups at investment financial services bank Cantor Fitzgerald must have thought when they decided to employ disgraced former Jefferies and Co exec Sage Kelly.
The turn of reversal comes after the infamous banker was dumped by his former employer since rebranded as Jefferies Group on the back of his estranged wife Christina Di Mauro's child custody citations in which the divorcing mother told her banker husband partook in numerous drug taking transgressions throughout their 'rocky' marriage.
Sage Kelly Jefferies banker resigns after cocaine and group sex allegations
Sage Kelly, Jefferies & Co banker forced wife into coke and sex with top prospective clients
The new start reports pagesix comes after Cantor Fitzgerald CEO Howard Lutnick told the tabloid that Sage Kelly would be starting this week as senior managing director and head of its investment banking division.
Whilst some may wonder how an investment banking exec may have gotten a new start after industry wide speculation as to the degree of Sage Kelly's alleged degenerative behavior, one insider went told the following:
'It appears that Sage Kelly's talent and ability to make money is more important than any attention his hiring could bring. Plus, many feel he was unfairly taken down by his vengeful ex-wife, and deserves to get back to work after laying low for a year.'
Which is a backhand way of saying, Cantor Fitzgerald aren't stupid and are betting that Sage probably has more than enough contacts and business deal acumen to overlook 'he said and she said' domestic squabbles.
The latest revelations come after previous reports in which Sage Kelly planted cameras in the couple's Fifth avenue palazzo in a bid to catch his wife drinking and doing drugs during divorce proceedings.
In turn, Di Mauro retaliated telling that her then husband 'convinced' her to have a four way physical entourage (use your imagination kids…) with a business contact and his girlfriend. Allegations that the $7 million a year plus investment banker flatly denied.
Other accusations against Sage Kelly included the banker's former colleagues orchestrating 'drug cohorts', hooker and coke expeditions (yes the good old days kids…) along with having intimate relations with a colleague's wife at their Sag Harbor pool.
Yes kids, I'm going to ask the bell boy to bring us all a pina colada.
Ultimately Di Mauro rescinded her claims against her ex and his colleagues after settling their divorce for an undisclosed sum. Define $$$$$$$$$$ undisclosed?
Soon after the banker resigned from Jefferies in December 2014, having since kept a low profile.
Needless to say all eyes will be on Sage Kelly and his capacity to bring in the big deals.
Reiterated a Cantor Fitzgerald rep via pagesix: 'We have done our due diligence and we are pleased he is joining the firm.'
How pleased remains yet to be seen….