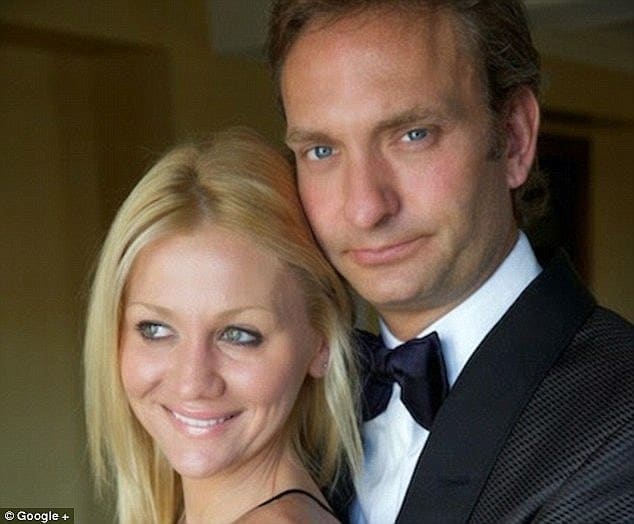 Sage Kelly a prominent Jefferies banker has resigned from his $7 million a year job following the fallout from allegations of rampant cocaine use and group sex parties.
The allegations come courtesy of the embittered banker's wife, Christina Kelly who had lodged divorce proceedings in the wake of being denied custody of the couple's children after her husband secretly filmed his wife drinking and snorting cocaine.
Sage Kelly, Jefferies & Co banker forced wife into coke and sex with top prospective clients
Of question is whether the banker was forced to abandon his post following questions of impropriety and to what extent prominent Jefferies clients, including Aegerion Pharmaceuticals boss Marc Beer participated in the coke binges as attested by Christina Kelly.
Following the audacious claims, Jefferies Group in a bid to assuage client concern would lead to mandatory drug testing of the entire healthcare banking department which Sage Kelly had headed.
In a bid to restore confidence the outlet would even go so far as to make reference to the scandal which made headlines in October upon the release of its quarterly earnings Tuesday, noting that 'unusual publicity' hadn't hurt business. Or had it?
Curiously the outlet would report a loss of $93 million for the quarter.
Since revelations of purported drug use and coerced group sex parties, Sage Kelly had been on leave from the blue chip investment bank, presumably to ride out the fallout from his estranged wife's accusations.
In a shocking revelation Christine Kelly had told in publicly disclosed divorced documents that she had felt coerced into having sex with a fellow Aegerion boss, Marc Beer during one encounter and 'had played the role of the dutiful wife' in the hopes that it would win her husband a big client.  
In addition to the alleged group sex, Christina Kelly claimed that her husband had drug parties with major players from the New York banking world. She alleges he binged on drugs including: Molly, ketamine, magic mushrooms, ecstasy and heroin. 
Sage Kelly would emphatically deny all allegations his wife made in the divorce proceedings and would simply tell in his decision to resign that he sought to spend more time with the couple's toddler children.
Despite the acrimonious allegations both Sage and Christina Kelly would settled in November – a month after the embittered wife filed the explosive divorce claims – for a purported massive sum and an agrement to split custody of their two children.
Post settlement Christina Kelly would interestingly take to issuing a statement praising her husband as a 'great father' along with apologizing to the firm.
At present it is not known what new career trajectory Sage Kelly will seek to pursue since his ouster departure at Jefferies…