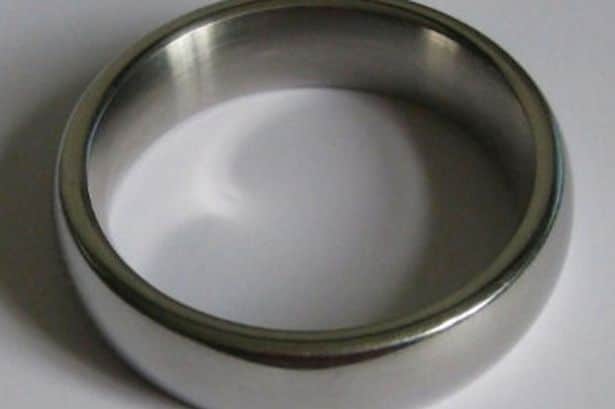 German fetishist freed from 13 metal rings clamped around penis: How one fetish is causing grief around town…
A Munich, German man has been rescued after spending four days in agony with 13 metal rings clamped around his penis.
In a kinky sex game gone wrong a report via Germany's Die Welt tells of an unidentified 52 year old man told of trying to use pliers, vaseline, rope and even a tin opener to try to break free from the metal sex enhancing aids.
Upon making his way to the emergency department of a hospital (yes kids, could you imagine the look on medics faces?), doctors were forced to call the local fire brigade.
Told a hospital spokesperson: 'We didn't have the necessary equipment to help him.'
Tended a fire brigade spokesperson: 'Removing the rings was an elaborate and extremely careful process.'
Fire emergency services told of the 'rescue operation' taking just on an hour before being able to completely free the man's penis.
Pause. Look out the hospital window. Up to the sky. Wonder to oneself. 'Did I really have to push it with my new kinky fun toy?'
A report via the dailymail tells of firefighters using an angle grinder to cut through the metal, stopping short before cutting through something else, and then prised off the rings one by one.
Contemplated local sex aid salesman, Martin Bertram: 'I can't give an estimate of how big his penis is, but it doesn't have to be particularly big, because there are different sized rings,'
Adding: 'Also, people like to use greater numbers of rings in order to stretch their penis – it's a specific fetish.'
Indeed.
In December firemen Osnabrück were called out to rescue two men in a similar dilemma.