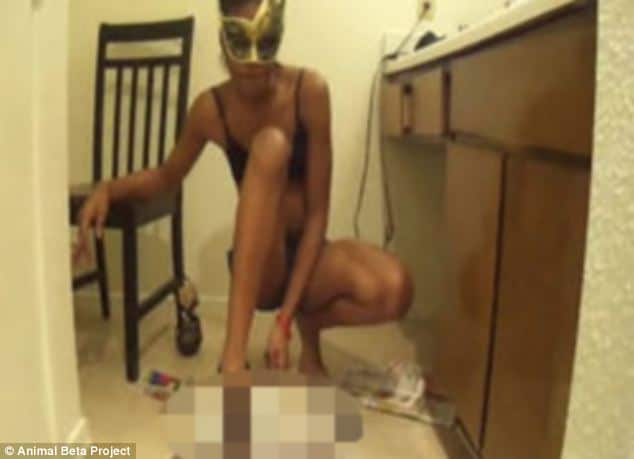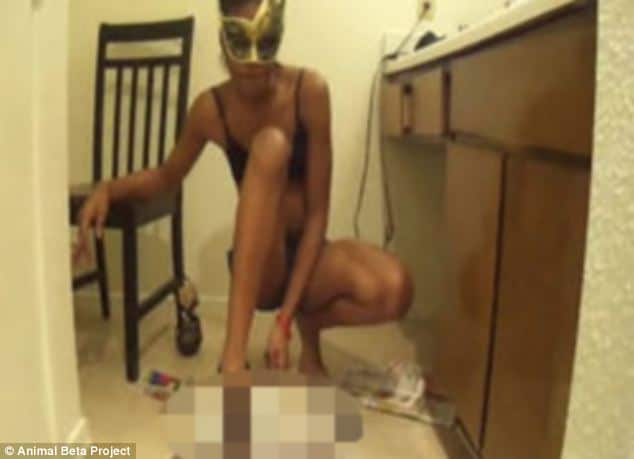 Houston, Texas man, Brent Justice, 54 was sentenced on Monday to 50 years jail after producing crush fetish videos depicting women killing small animals in the throes of erotic 'passion'.
The sentence follows that of Ashley Nicole Richards, the woman seen in the man's videos pled guilty to three counts of animal cruelty in 2014 and was given a ten year prison sentence.
NSFW: Ashley Nicole Richards pleads guilty to animal crush videos
Ashley Richards jailed over erotic 'crush video' killings of cats and dogs
Squishing Nemo crush producer arrested. Will be charged with animal cruelty?
(NSFW) Squishing Nemo: School girl 'crush' videos self stomping fish
Florida fetish models plead not guilty to animal torture fetish video
In the videos, Richards, wearing little clothing, used high heels, meat cleaves and other weapons to kill small animals.
Both Justice and Richards, now 25, were arrested in 2012 after PETA made authorities aware of their criminal behavior.
Told the animal rights group following Justice's conviction: 'PETA and our Internet allies will track anyone to the far corners of the Earth if they harm animals for their personal gratification.'
According to a report via the Houston Chronicle Richards was filmed chopping off limbs of animals and urinating on them. In addition, the couple tortured and killed puppies, kittens and a chicken.
One instance included the woman stabbing a cat's eye with her shoe heel in one of the videos.
Told the woman during one episode after a savage act: 'Now that's how you f**k a pu**y real good.'
During trial, prosecutors told of Brent Justice involved in the promotion, organization, filming, marketing, and/or profitability of over twenty films. Of question is the sum of money the man in video sales?
According to a report via breitbart, Brent Justice has an extensive criminal history dating back to 1979. He was convicted of the felony offense of aggravated assault on a peace officer on July 14, 1984, in Harris County. Other convictions include theft, three convictions for unauthorized use of a motor vehicle (2004, 1984, and 1979), disorderly conduct/family assault, and another aggravated assault of a peace officer charge in 1980.
'Crush' videos are part of a fetish culture where people are sexually gratified by violence being done to animals.