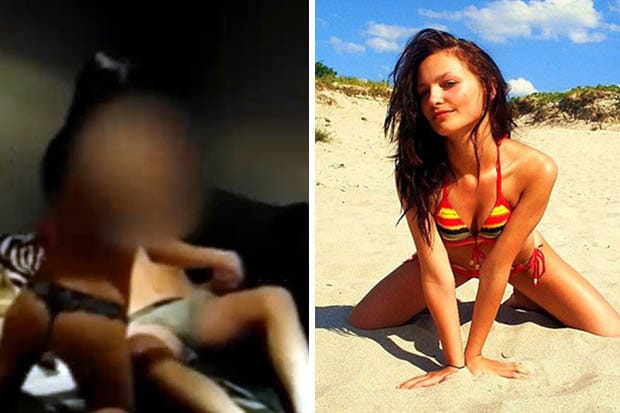 Disconcert has come to the fore after Russian nursery teacher, Katya Gorlova was discovered to be moonlighting as a prostitute.
In video (see below), the 22 year old woman dressed only in lingerie is caught allegedly accepting cash from a customer before taking part in intimate scenes according to a report via the mirror.
During discussions the woman is understood to have told the man her real job involved teaching signing and dancing to young children at a school.
The incident has since led to Katya Gorlova being subjected to an internal review. Of question is if the nursery teacher remains employed.
In the video, the nursery teacher who also goes by the name of Anastasia Monpasye is observed receiving 3,000 rubles ($42 USD? £30).
Responding to the video, Anastasia insisted her extracurricular vocation as a part time prostitute did not any way hinder her ability at the school.
In her defense, the woman claimed she did not provide 'intimate services' on a regular basis and, while also maintaining that she was free to do 'whatever I want' as she is single.
In the past Katya Gorlova had worked as a go-go dancer, performing in various nightclubs and is understood to have a number of profiles on dating websites focusing on 'intimate services'.
The video clip which show cases Katya is believed to have been shot in Kaliningrad, western Russia, where it has provoked a plethora of discussion among internet commentators.
Told one anonymous user: 'I am not surprised she does it taking into account the amount of money she gets.
'Unfortunately people survive any way they can.'
Whilst another user said: 'What is the problem? The children attending a nursery are unlikely to be her key audience.'
Since the leaking of the video, Katya has told she now plans to marry the man who leaked the video online.