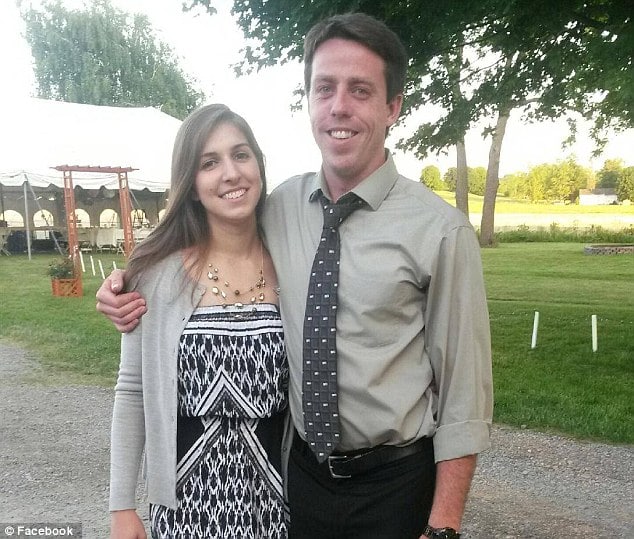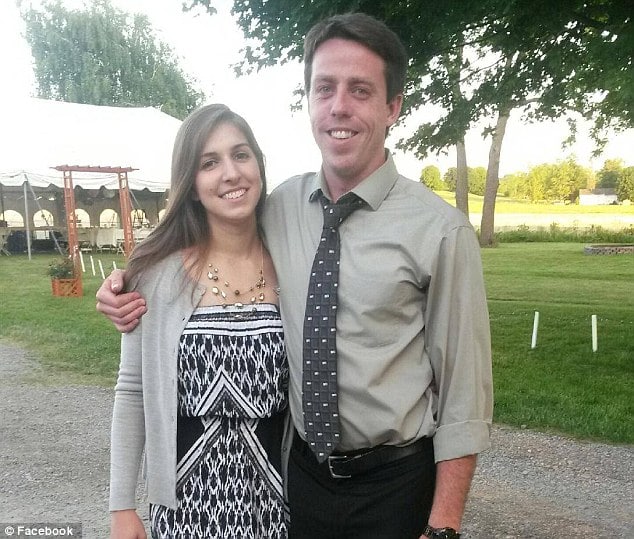 Authorities have told of a double murder suicide taking place early Sunday involving the deaths of two college students, along with a former student at a house in upstate NY, Geneseo on Wadsworth Street.
Discovered just a few blocks from the SUNY Geneseo campus were the bodies of Kelsey Annese, 21, of Webster, N.Y.; Matthew Hutchinson, 24, of Vancouver, British Columbia, Canada; and Colin Kingston, 24, of Geneseo, N.Y.
Speaking at a press conference, Geneseo Police spokesman Jeffrey Szczesniak told: 'We believe the perpetrator is one of the deceased,'
Authorities told that they would be holding a Monday 2pm EST press conference to address the case.
'Jilted lover' Were Kelsey Annese and Matthew Hutchinson dating?
Why did Colin Kingston murder Matthew Hutchinson and Kelsey Annese?
A report via The Buffalo News tells of a 911 call being made by the father of one of the deceased at around 6am Sunday after the father told his son calling him to say that he had just killed his girlfriend and was going to kill himself.
A report via Rochester's democratandchronicle tells of an audio recording of a police scanner conversations indicating that someone claiming to be Kingston's father calling 911. The caller told them Colin Kingston said he killed his girlfriend and was going to kill himself.
Asked about the call, authorities declined to confirm whether indeed Colin Kingston had been the individual who had called his father, only to say that they were in the midst of verifying all relevant facts.
That said, Monday morning reports tell of Geneseo Police Chief Eric Osganian confirming that Dan Kingston called 911.
Preliminary accounts tell of police having recovered a knife, believed to be the murder weapon. Further reports tell that two of the three bodies were found in a bedroom and that Annese lived at the house.
To date cops have declined to give any information on whether the three people knew each other or the nature of their relationship nor the circumstances leading up to the crime.
Local reports indicated Annese was a a senior guard on SUNY Geneseo's basketball team and the team captain, and had played in a game hours before she died. She was majoring in education/Spanish and minoring in psychology.
Told teammate Kara Houppert: 'She was an extremely hard-working, dedicated and a sweet girl that could put a smile on anyone's face'.
Hutchinson was a senior defenseman on the school's hockey team and had also played for the school on Saturday night. The 24 year old also served as a volunteer firefighter in Geneseo. He was a geography major and business studies minor.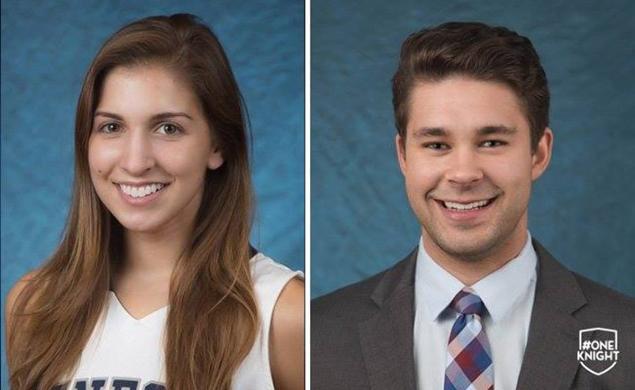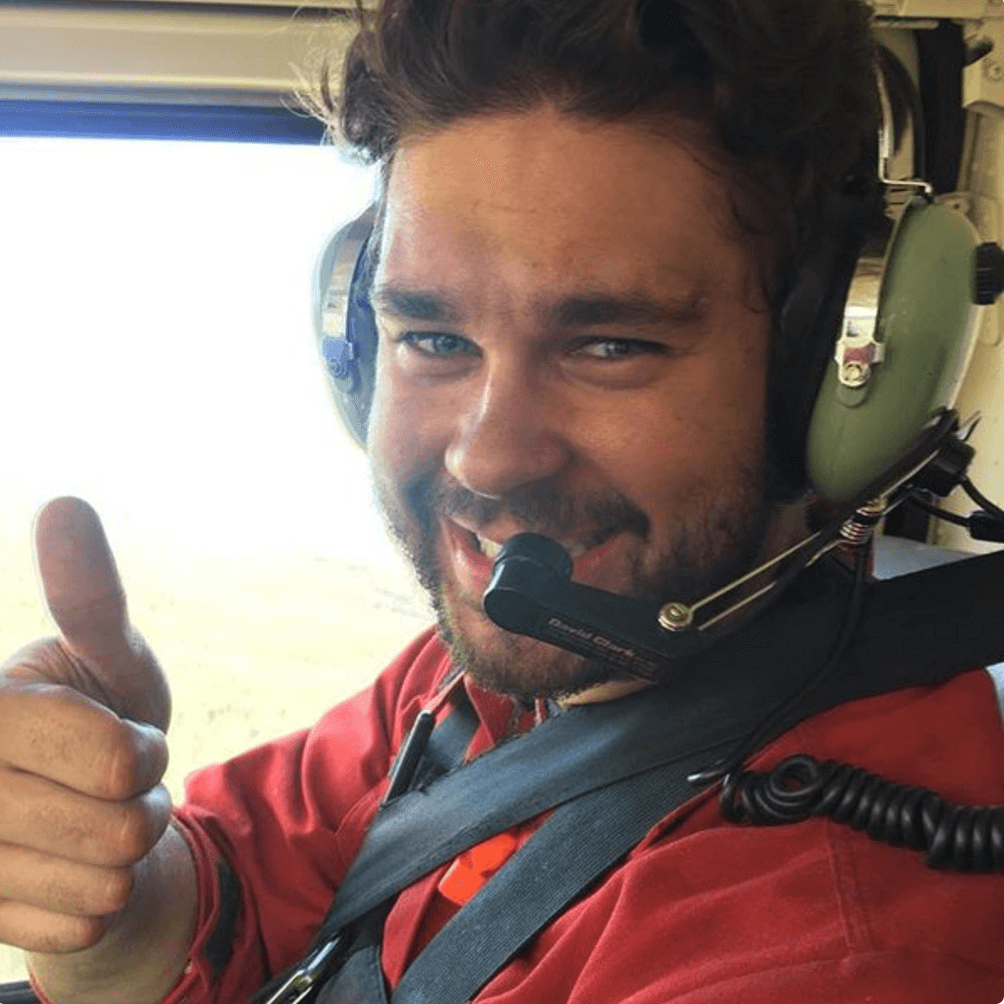 Of note, media accounts tell of Colin Kingston, who had been a SUNY Geneseo student, was not enrolled for the spring semester, with the deceased hailing from a prominent family in the town with a presence dating back to the 1840s.
Geneseo, which describes itself as 'one of the most selective public colleges in the country,' has approximately 5,600 full-time undergraduate students.
Responding to the deaths, SUNY Geneseo President Denise A. Battles released a statement in which he told: 'We have experienced a terrible tragedy in Geneseo today involving members of our community,'
'The loss of Kelsey, Matthew and Colin has profoundly affected our campus community. Our thoughts and prayers are with the families of all involved.'
Offered Geneseo Central School District Superintendent Tim Hayes in a statement on the district's website Sunday night: 'Because Geneseo is a small and close knit community, this tragedy touches many of our students and staff,'
'Our administrators and counselors are prepared to support students and staff when school resumes on Tuesday.'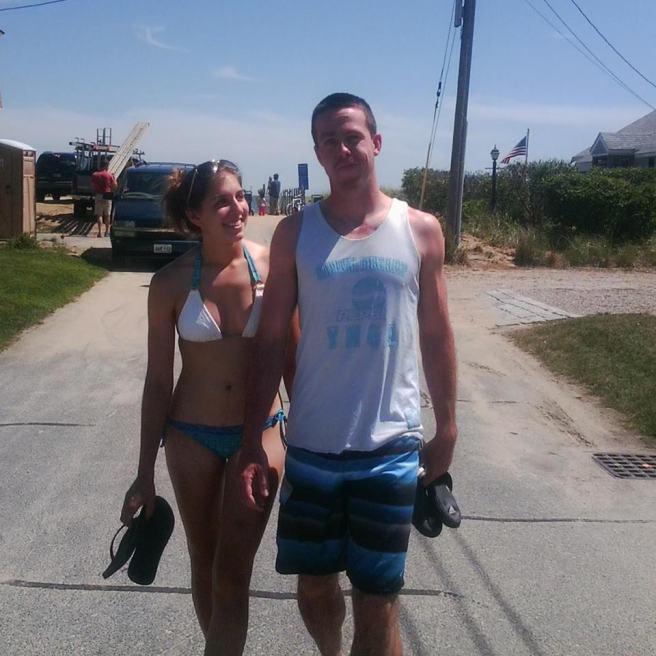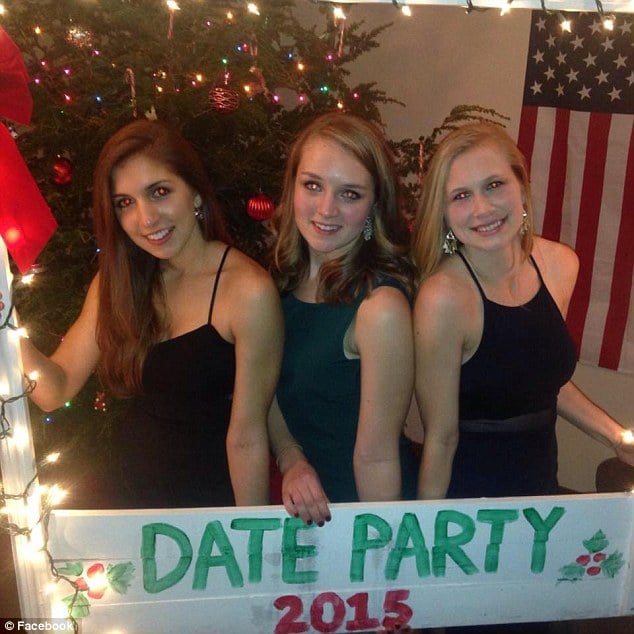 Our hearts are with you & all the boys. Oxox❤️ rest in peace Hutch #23 https://t.co/zPRdKlEngR

— Johnna Hampson (@johnna_hampson) January 17, 2016
Family of Colin Kingston declined to make a statement, referred us to State Police. pic.twitter.com/aDjYp3fxtP

— Todd Clausen (@ToddJClausen) January 18, 2016
Annese graduated from Webster Schroeder in 2012. On her FB page, there are pictures of her with Colin Kingston. pic.twitter.com/uvIp2zxlpP

— Nikki Rudd (@whec_nrudd) January 18, 2016