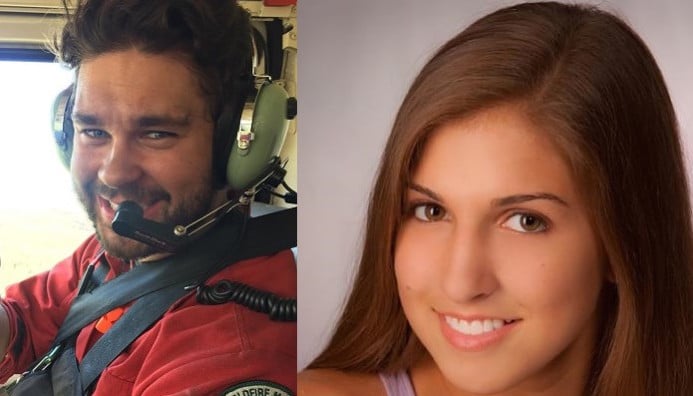 In the aftermath of the callous murders of SUNY Geneseo students, Kelsey Annese, 21 and Matthew Hutchinson, 24 at the hands of former Geneseo college drop out, Colin Kingston, questions have been asked how Kingston came to target his victims.
According to Monday afternoon press statements by Geneseo Police spokesman Jeffrey Szczesniak the double murders (and the assailant's suicide) came after Kingston had last been seen Saturday night in the Geneseo bar district.
Sometime from there until Sunday morning at 6 am when police dispatchers found the bodies of all three, including the assailant who killed himself shortly after killing his victims, Kingston had made his way over to his former ex girlfriend's house.
Colin Kingston double murder suicide: How a college drop out sought revenge
Colin Kingston: 'Dad I just killed Kelsey Annese and I'm going to kill myself'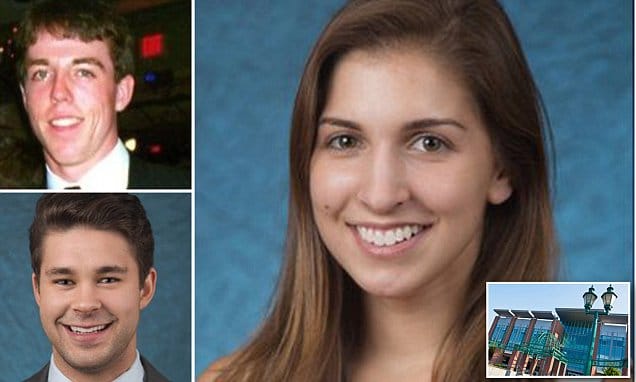 Further police reports tell of Colin Kingston having entered the home of Annese with a large knife he had recently acquired, presupposing the notion that the man had arrived with the intent to harm his ex who had recently called it quits with the college drop out who hailed from a prominent family.
Why Kelsey Annese had broken up with Kingston after three years of dating is yet to be necessarily understood.
In police statements, cops stressed that there were no signs of a break-in at the off-campus home primarily populated by women's basketball team members.
Noted a police statement: 'All indications in our investigation at this time is that there was no forceful entry,  
'although several doors were locked, a rear door was unlocked.'
From there Kingston proceeded to go upstairs into the girl's bedroom where he purportedly stabbed his former girlfriend with a 'large knife' to death.
Yet what remains a mystery is how did Hutchinson also come to be stabbed as well, considering that there were two other individuals at the time in the house? Which is to wonder had Matthew Hutchinson been purposefully targeted along with Annese?
Were Annese and Hutchinson dating, in the throngs of a passion, or did Kingston suspect that his former girlfriend had taken up with Hutchinson who cops told was a room mate at the home?
Or could one presuppose that Kingston had become infuriated with Hutchinson after his ex girlfriend broke up with him, imagining the woman to be now expressing interest in a much admired individual, who was a star in his school hockey team and valiant fire department volunteer. All things that Colin Kingston might have wanted for himself but hadn't been able to achieve?
Of interesting note, Kingston had written on his LinkedIn page that he graduated in 2013, yet SUNY Geneseo officials would tell today that the former student had not in fact graduated from school.
Interestingly Kingston, who hailed from a prominent family in the town with a presence dating back to the 1840s, described himself as an 'aspiring businessman,' on his linkedn page. At the time of the double murders, Kingston was working as a sales associate at GNC, a nutritional store, and also as a farmhand at his family's farm.