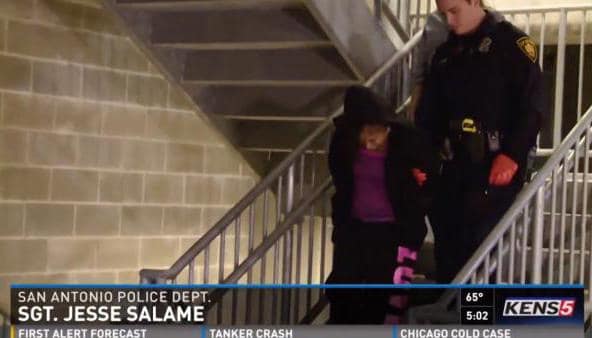 How did one 16 year old San Antonio teen girl come to find herself in the midst of human sex trafficking scheme?
A San Antonio couple and the couple that they sold a 16 year old teen girl to for the purposes of prostitution have been arrested.
Picked up by cops Friday night were Rebecca Nicole Alvarez, 22, Christopher Castoreno, 34, Veronica Ann Diaz, 26, and Adrian Colon, 44, all of whom according to a report via the nydailynews were charged with trafficking.
Additionally Alvarez, Castoreno and Diaz were charged with sexual assault, while Colon was charged with attempted sexual assault.
According to a report via mysanantonio the teen first came to be sexually assaulted in November when she met Colon and Diaz through a mutual friend.
From there the couple allegedly sold the 16 year old girl to Alvarez and Castoreno for $4,000 after she refused to have sex with other people.
Things would take a twist come December 15 when the teen called cops whilst at a local pawn shop telling them she was being followed by Alvarez and Castoreno.
Upon tracking down the couple, cops questioned them before letting them go.
But it wouldn't be long before cops were called once again leading to the human trafficking perps arrests.
Offered  SAPD spokesman Sgt. Jesse Salame: 'This couple then supplied her with drugs, got her intoxicated and had sex with her and forced her to have sex with other people at various locations around town,'
'She was able to get a hold of a cell phone at one of the houses she was taken to and that's when she called her friend, and her friend called her mother, and that's when they called police.'
The victim was taken to South Side motel and an East Side home, as well as other locations that she couldn't recall due to the drugs and alcohol, police said.
According to FOX 29, officers believe there are no other victims involved, but investigation into the 16-year-old's case is ongoing.