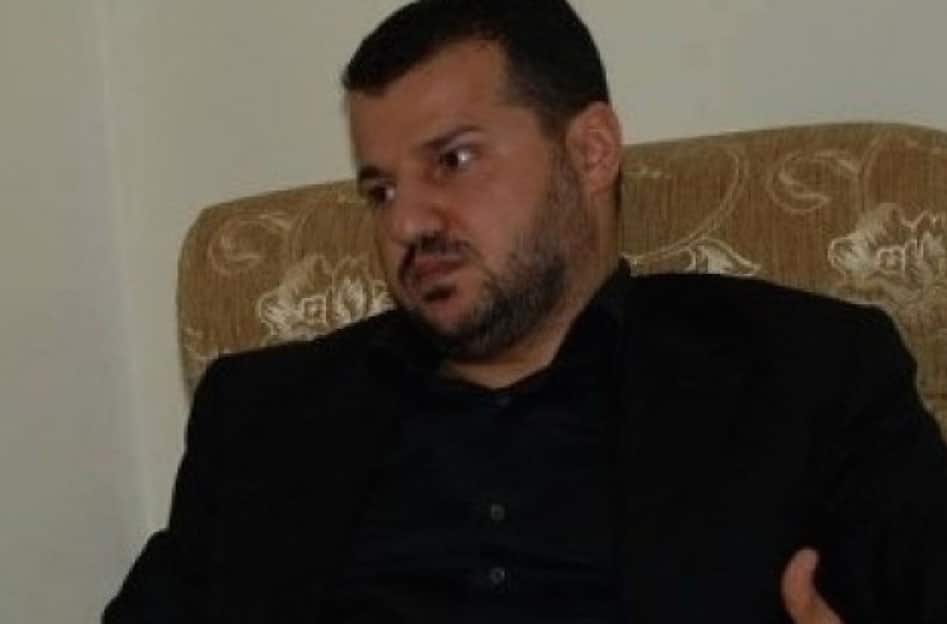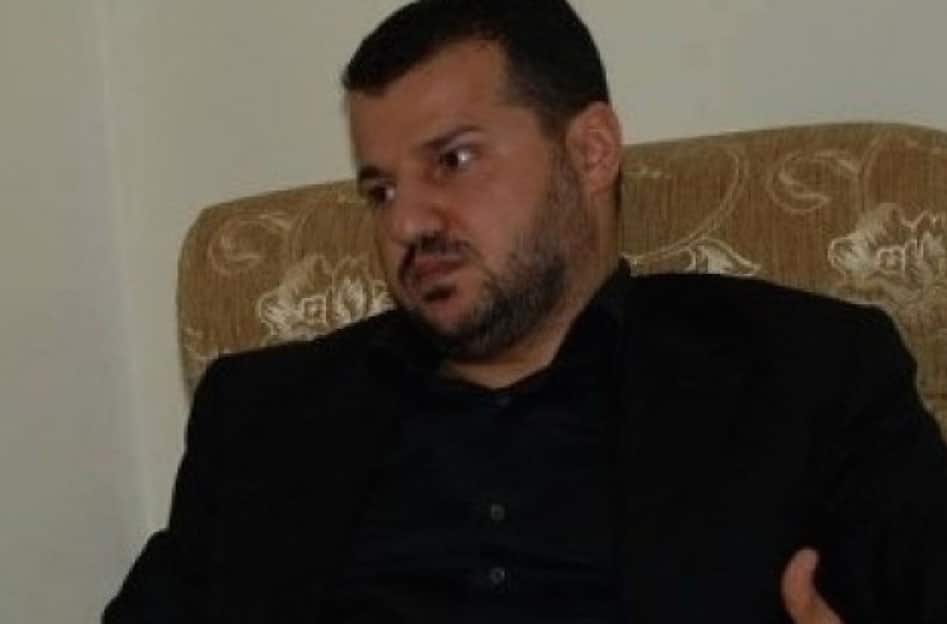 A London based Saudi millionaire Ehsan Abdulaziz, 46 has been cleared of rape after telling a court he accidentally fell and tripped on to an 18 year woman whom he penetrated.
The shocking verdict came after the property developer was accused of forcing himself on the teen as she slept off a night of drinking on the sofa in his plush flat in Maida Vale, west London according to a report via the dailymail.
He had already had sex with her 24-year-old friend and said he might have fallen on top of the teenager while his penis was poking out the top of his underwear.
During testimony at Southwark Crown Court, the teen told how she met the married father of one at the exclusive Cirque le Soir nightclub in the West End on 7 August last year.
Ehsan Abdulaziz, who had known the 24-year-old for around seven months, invited the 'friends' to join him at his private £1,000 ($1500 USD)-a-night table and bought both women a round of drinks.
He later offered them a ride home in his Aston Martin.
Upon the three returning back to the multi millionaires apartment, Ehsan Abdulaziz offered his 'friends' vodka before taking the 24-year-old into the bedroom for sex.
The teenager claimed she woke in the early hours of the morning to find the property developer on top of her, forcing himself inside her.
Told Jonathan Davies, legal counsel for the prosecution leading into trial: 'She said "what are you doing?" he said "it's fine" indicating that her friend was asleep. She got up to find her friend, tried to wake her but couldn't, she then tried to get out of the flat as quickly as she could. 
'She was very upset about what had happened to her and because she couldn't wake her friend, she called two friends, she then called the police.'
When Abdulaziz was arrested, the court was told he had responded: 'She'll have to prove it.'
In his defense, Ehsan Abdulaziz said he had gone to wake the young woman to offer her a T-shirt to sleep in, or to offer to pay for a taxi home, but that she pulled him on top of her and placed his hand between her legs. 
In turn the teen purportedly become angry when he had offered to call her a taxi and stormed into the bedroom to wake her friend. 
In his evidence, Ehsan Abdulaziz demonstrated how the complainant had put her hand behind his head to pull her towards him, causing him to fall down.
Told the man: 'I'm fragile, I fell down but nothing ever happened, between me and this girl nothing ever happened.'
He said traces of his DNA could have been found in her vagina because of the fall.
He also said it was possible he had semen on his hands after the sexual encounter with her friend. 
Ehsan Abdulaziz told the court that after meeting the women at the club, he had initially offered to drive them to the 24-year-old's flat, but then changed directions and drove to his own home when the teenager asked him to join them for a late night drink.
Along the way, the man stopped to buy the women food and cigarettes at a 7/11 store.
Once at his apartment, he took the complainant's friend into his bedroom for sex, while she fell asleep on his sofa.
At around 4.30am she woke up to find Ehsan Abdulaziz had forced her shorts to one side and was having sex with her, the court heard.
Shout out to London's judicial system who just let Ehsan Abdulaziz off the hook for raping a model because he said it was an accident

— Daniel Robles (@ibhye) December 16, 2015
I don't know what's worse, the Saudi millionaire who came up with the pathetic excuse or the court that believed him https://t.co/FLg0k8imjw

— Hiba H (@WellApparently) December 16, 2015
In his defense, Abdulaziz claimed the teen had tried to seduce him and had pulled him on to her when he went to offer her a T-shirt to make her more comfortable.
During trial, Judge Martin Griffiths permitted the rare motion of allowing 20 minutes of Abdulaziz's evidence to be heard in private. 
After the press were allowed back into court, Ehsan Abdulaziz insisted that he respected women.
Jason Bartfeld QC, defending, asked: 'Are you in the habit of meeting a girl for the first time at a club and then taking her back home?'
He replied: 'It never happened in my life, I always respect ladies and I have a sister myself.'
The businessman insisted he had never had a one night stand in the 20 years he had lived in London.
Talking about the complainant's friend, he said: 'She's a very sweet girl, a very nice girl, I see her quite often, I see these girls, they go out quite often.'
Adding: 'A couple of times we were going to go for dinner but it didn't happen because I was traveling and I was a little bit busy.'
He insisted that it was the complainant's idea to invite him to the flat they were staying in, prompting him to suggest they go to his apartment.
He added: 'One of them said "do you have a friend? They can come as well", I said to be honest I don't have any friends that I can call to come over at 4 o'clock in the morning.'
Told the property developer of the moment after having had sex with the older woman and walking into the other room where the teen was asleep: '[Afterwards] I went to the sitting room to switch off the TV and drink some water – I saw her, she was in an awkward situation the way she was laid down,' 
'I found her a T-shirt, I found her the longest T-shirt so that she would be comfortable, I said "there's a T-shirt, if you want to sleep here you're welcome, if not I will get you a taxi".
'Her eyes were closed, she opened her eyes straight away, it was like a giggle and straight away she kissed me and I kissed her back – I'm not proud of it, but I would never have done anything else.'
He claimed she put her hand on the back of his head, then placed his hand on her crotch.
'I think she was embarrassed because she knew I wasn't up for anything, I said [your friend] is sleeping here and if you want you can go.'
In her evidence, the complainant claimed she had pushed him off her, but he said if she had done so he would have fallen backwards over the coffee table.
'If she had pushed me I would have ended up in hospital,' he said. 'I'm very fragile, it's very, very narrow between my table and the couch.'
The complainant said he had pushed her back down when she had tried to free herself, but he said: 'For me, a man who raises his hand to a woman is not a man, I've never ever in my life raised my hand to a woman.' 
During cross examination it was revealed that the business man's wife and child were spending the summer in her native Czech Republic.
Abdulaziz revealed that he and his wife were separated and had not had sex for the last eight years. He said he slept alone, while his wife and son shared the second bedroom.
'I never went out to pick up a girl in my life,' he said.
He denied he had gone to the fancy nightclub to try and meet women or to drink.
Asked the defense: 'You don't go to pick up women, you don't go to drink alcohol, what do you do with your £1,000 table?'
'To be with friends, they are professionals,' he replied. 
When asked if he was 'kind' to the two women, he replied: 'I'm kind with every human being, I was exactly how any gentleman should behave with a lady.'
Abdulaziz admitted that he went to rouse the sleeping girl wearing only his underpants, and said that his erect penis may have been poking out.
Having admitted that he had gone to the sleeping room wearing only his underpants the defense asked: 'You're 45 and you know there was a you knew there was a young girl sleeping in your living room and it was okay for you to walk in there with your penis sticking out of the top of your pants?
Adding: 'You've said that you may have walked into the living room with your penis sticking out of your pants.'
Replied the defendant: 'I didn't go in there to have a conversation, I just went in there to switch off the TV and have a glass of water.'
'It's my place,' he added.  
The alleged victim said she ran to the bedroom to try and wake her friend before escaping from the flat.
He claimed she never entered the bedroom to speak to her friend. 
When she gave evidence to the court, the teenager had said she had gone into the bedroom but was unable to wake her friend, and feared she might be dead.   
She said she fled the flat but did not call the police immediately because she did not want to 'aggravate the situation'.
Responded the defense: 'If you think your friend is dead you can't really aggravate the situation – she's not going to be more dead than you thought she was before.'
In turn the man's lawyer said the teen had lied because she was embarrassed that the property developer did not want to have sex with her.
He said to her: 'The reality is he never put his penis inside you, he never even tried to have sex with you.'
The jury cleared Mr Abdulaziz of one count of rape after half an hour of deliberations. Can you guess why?
Do you remember the millionaire paedo that got off coz he wouldn't fair well in prison, or the teen who suffered… https://t.co/zRPUPXj2Ka

— ║█║▌║█║▌│║▌║▌█║ (@User_Unlisted) December 10, 2015
He tripped again and his wallet penetrated judge's pocket? https://t.co/fSFR3vVrtJ

— Sam Husseini (@samhusseini) December 17, 2015