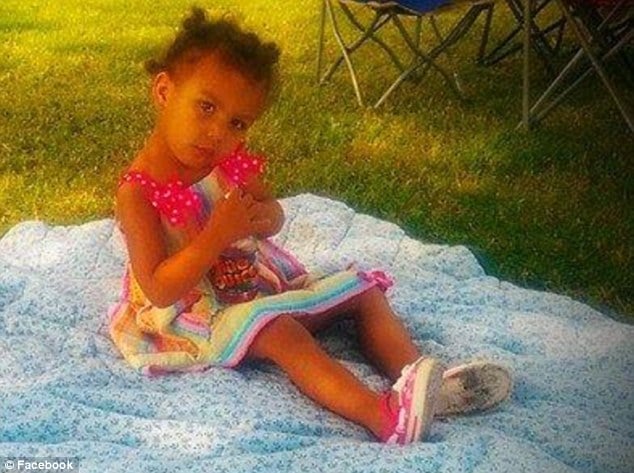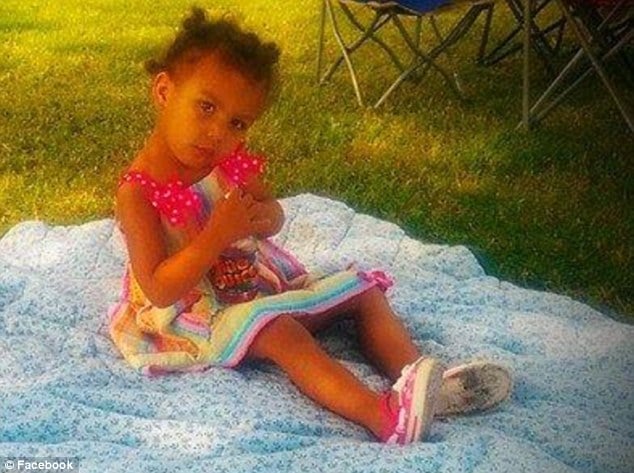 Courtney Le'ann Hansche a 26 year old Oklahoma mother and her 27 year old boyfriend, Michael Nordbye have been arrested for the rape and murder of the woman's four year old daughter, Jaydenn Hansche.
The couple's arrest comes after an incident on November 15, which saw the couple take the unresponsive child to St. John hospital in Owasso, Oklahoma where she was later pronounced dead according to a report via examiner-enterprise.  
According to WCSO Undersheriff Steve Johnson, the arrests come following 'an intensive investigation' conducted by the Washington County Sheriff's Office investigators, Washington County District Attorney's Office and the OSBI. 
Told Johnson via KJRH: 'The manner of death is listed as homicide by the Oklahoma State Medical Examiner's office,'
'This matter is still under investigation.'  
At the time of the toddler's death, her great aunt, Debbie Blackwood, said the family was trying to focus on what they call 'the good.'
'We lost our little angel with an attitude,' Blackwood told KJRH. 'To me, that's the perfect description of Jay Jay.'
Blackwood told of her great niece having stopped by to her a hug and was smiling days before her shocking death.
Reiterated the woman: 'If I had known that was going to be my last hug,' Blackwood told KJRH, 'I would have held on a lot longer. 
'We know she's in a better place even though I don't know if that's how we all really feel because we want her to be here.'
The little girl's grandfather David Hansche told KJRH: 'I miss hearing her call me grandpa when I come through the door.'
Of question is if the girl's relatives were aware of the mistreatment she was enduring and if so whether they had reached out to authorities? Which preempts the further question, where there clues that the toddler was being mistreated and did family services make an effort to take the child away from the couple? Which is to ask how is it that little effort was made on the girl's behalf?
The couple both appeared before a judge Wednesday for a probable cause hearing pursuant to first degree murder, first degree rape and child abuse charges.
At present it is not necessarily understood what prompted the couple to mistreat the helpless girl and how long the mistreatment had been going on for and why little effort was made to remove the toddler from her home environment?
Bond was set at $1 million each as the couple remain in Washington County Jail.