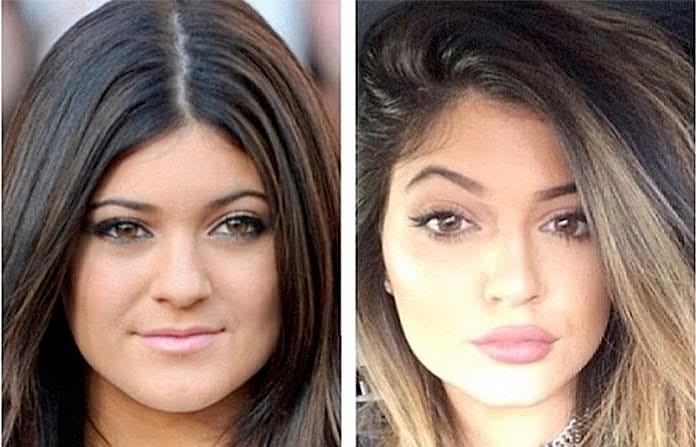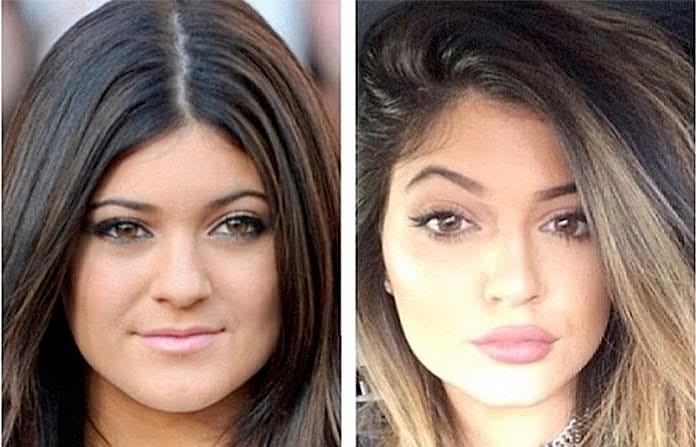 Making tabloid headlines is the dizzy combustion of reality starlet Kylie Jenner and her make believe boyfriend, Los Angeles rapper, Tyga who the Kardashian clan member has publicly disclosed she has broken up with. Yes the same man who only just a couple months ago purportedly spent a small fortune bequeathing the reality media whore a new Ferrari. Never mind.
Kylie Jenner fake spanx butt: 'Here is my secret, from Target'
Kylie Jenner fake beauty regiment glorified. Why doesn't she admit plastic surgery?
Kylie Jenner lip fillers: 'Yes my lips are fake.'
(NSFW) Mia Isabella transgender photos: Did Tyga cheat on Kylie Jenner?
According to a report via public relations trade rag, tmz, the make believe couple broke upon Kylie's return from Australia, on the rapper's 26th birthday (naturally…) with one 'source' (aka publicist) telling the split was 'sudden' and 'nasty' (how sensational).
Reiterated the mystery source: 'It's something Tyga did,' declining to be more specific.
Other sources close to the rapper (has anyone bothered to listen to his music yet besides watching him becoming a tabloid mainstay, or is that where the real entertainment is?) said that Kylie walked away because of family pressure.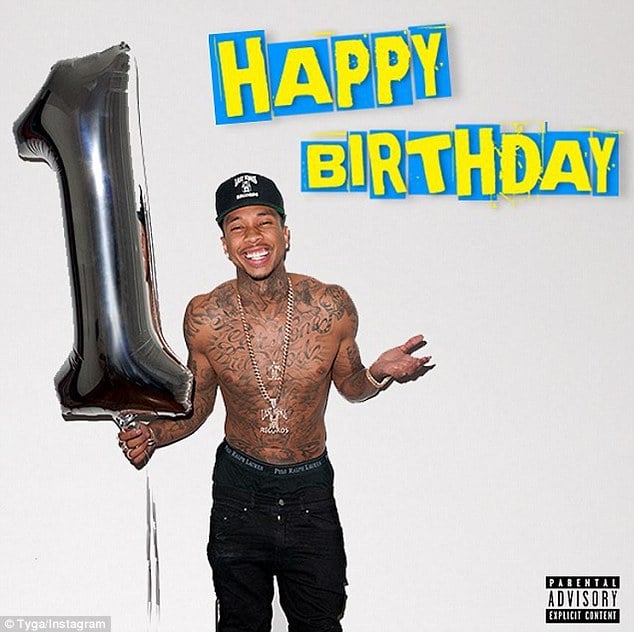 Also entering the sweepstakes is elder sister, supermodel (how convenient) Kendall Jenner who had 'harsh' words for Tyga.
The diss would leave Tyga, according to mystery sources 'devastated.'
Things apparently hadn't looked good for Tyga on the evening of his birthday celebrations, Thursday evening after the noted absence of the 26 year old rapper's 18 year old girlfriend or family members at a West Hollywood dinner party which was attended by Leonardo DiCaprio, Jamie Foxx, Christina Milian, Wiz Khalifa and A$AP Rocky.
Offered a source via eonline: 'They are on a break,'
'They were just a week or so ago talking about 'ever after' and things got messy this past week. Kylie wants time to just be by her self and do her. Tyga is not giving up as that's his one and only lady.'
Throwing more bruise to the air, is the reality media whore's failure to wish her high velocity boyfriend birthday greetings on social media, a lack of action which had Hollywood tongues wagging indeed.
Nevertheless Kylie was able to remind 12.4 million followers of her upcoming new dress designs.
The apparent abrupt turn between the Kylie and Tyga comes less than two weeks after the couple who first met in October, 2014 were seen cozying up for the cameras at pimp Momma's Great Gatsby 6oth birthday party themed bash.
In the interim the rapper is said to be struggling financially, with the state of California placed a $19,000 tax lien on him for unpaid taxes for the years 2009 to 2011 in September and with his former Calabasas landlord claiming that the rapper owes him $80,000, with a second landlord now claiming the rapper is two months behind with his rent. Something that may have caught the attention of the Kardashian clan.
To date, neither party has returned media requests as the universe waits with bated breath to make sense of a teenager's next move and that of her multi millionaire boyfriend who may or may not have already moved on to new love interests….?
And then there was this photo courtesy of Kendall Jenner on (look at me) instagram which had pundits wondering who it may have been directed to?