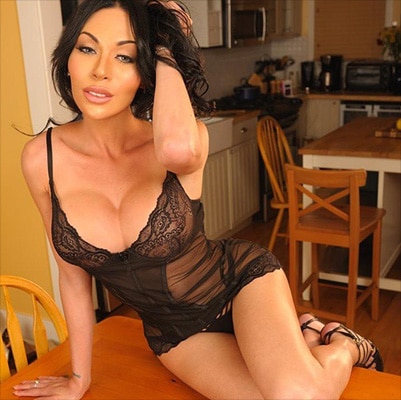 Entering the tabloid sweepstakes is new discovery and possible illicit affair partner, transgender adult actress Mia Isabella who is thought may have had a starring role in the loins of omnipresent rapper, Tyga, said to be connected to 17 year old reality star/media whore Kylie Jenner.
Kylie Jenner tells fan to get the fxck out of her face: 'I'm not Kendall!'
Kylie Jenner lip fillers: 'Yes my lips are fake.'
According to reports, things got off to a heady start earlier this week when Tyga's private parts (see below) began to make the media circus. Make the circus because rumored love interest on the side, Mia Isabella wasn't going to let some Kardashian brat get all the attention and be left aside in the fame sweep stakes.
Believed to have leaked the images of Tyga's yummy parts, Mia who was born a male before changing gender has a bevy of images on the web that ought to make you sweat alongside Tyga.
In the interim Mia has also now threatened to leak a yummy adult tape between her and Tyga which ought to make all of us sweat and then some.
What do you think? Is Tyga getting it on with Mia or Mia is just jumping on the 'I want to be a star gravy train' while the headlights are shining this way?
Images via twitter