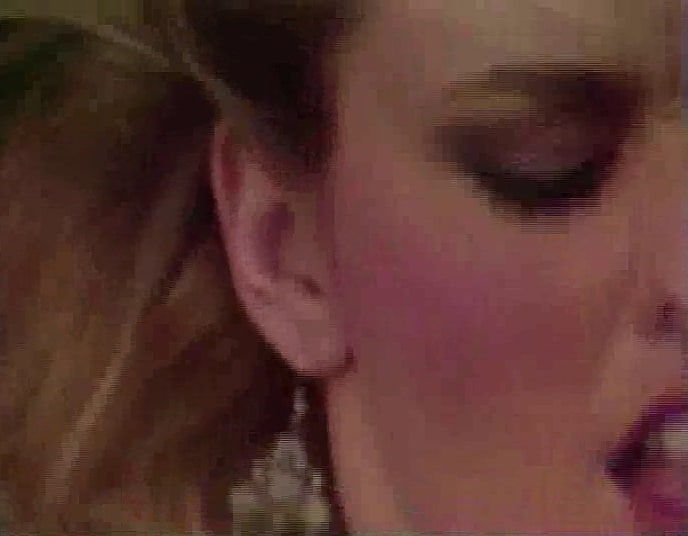 In the latest sweepstakes of who's the mystery Hollywood actor with HIV who had the audacity to sleep around while knowing they were infected, a 27 year old un named porn star has revealed new tantalizing details, including assertions that the middle aged playboy having slept with at least 50 adult actresses and transsexuals.
The exclusive via the dailymail, reveals the former love interest telling that she believes the actor may have infected dozens of women, and is concerned the iconic actor having withdrawn into using drugs in a bid to assuage their guilt.
Recently tested herself and getting the all clear, the adult actress nevertheless holds grave fears for scores of women, telling that the playboy slept with as many 50 porn stars over the last few years.
Who is the Hollywood actor with HIV? Paid ex $20K a month to keep secret.
So grave are the woman's concerns, she now believes the porn industry could face 'HIV epidemic' as a result of the Hollywood actor's disregard for failing to reveal the truth of his condition which first became known to him two years ago, despite the obvious risks to partners.
A secret that the mystery blonde porn star may account for the recent disappearance of four successful porn stars from the industry who had slept with the actor, the likely result of having contracted HIV as a result of dalliances with the mystery Hollywood actor.
But it gets kinkier. The porn star, one of many in a stable of hired women, reveals that the mystery actor also often hiring transsexuals along with porn stars in a bid to satiate their rampant sexual desires.
The porn star, only revealed to be blonde, tells of her first encounter with the actor in 2011, at a drug fueled party, where she was one of five hired porn stars.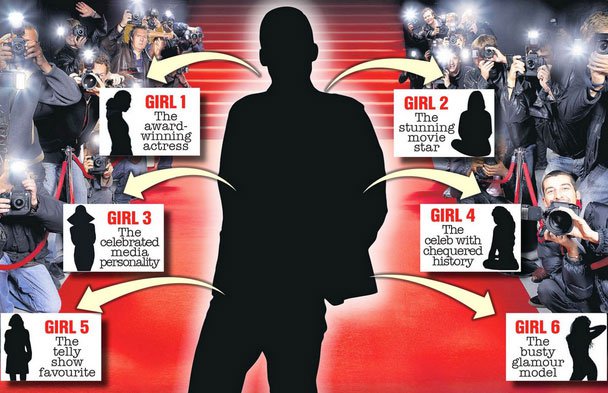 From there the adult actress was led to the actor's bedroom where they had 'protected' sex, but later feared she may contracted something upon realizing the contraception failed.
Explains the woman in an almost too surreal account: 'We just had regular sex but there was a condom slip – that's the reason I got pregnant,'
'I was pregnant and then had an abortion so obviously his DNA was in me but that was almost five years ago.
'I've been tested lots and shooting porn since then but I'm still going to get retested.
'I've had plenty of tests in the past few years so I have no worries that I have contracted something but I do worry for the girls I do know.
'There's a lot of girls that I know personally – that have been seeing him over the past two years.
'The funny thing is there's four girls that have been seeing him that have stopped shooting porn recently.
'I think they might have contracted HIV but obviously I'm not going to go and ask them and they would never admit it – it's not something you want to tell people.'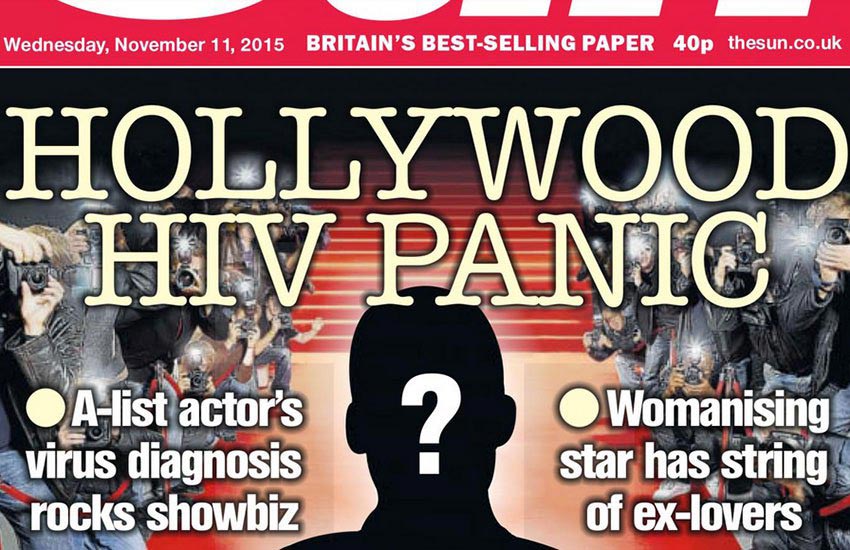 But it doesn't stop there.
So riddled with anxiety is the unnamed porn star, she has told of her reservations in starring in an upcoming porn film in which she will be squared up with the Hollywood actor's 'tainted' love interests.
Reiterated the disconcerted porn star: 'And the thing is I'm now nervous because I have shot in the last couple of months so think about it – if he's been seeing porn girls in the past couple of months and they're shooting right now it could start an epidemic in this industry.
'I have a shoot on Monday I'm really nervous now because I'm going to be shooting with girls who might have seen him in this time, girls that I don't know.' 
'I would guess he has slept with about 50 porn stars or less over the past few years – only because I know he has a lot of repeats.
'He is bisexual too – he would pay girls to bring him transsexuals to have sex with.
'He'd have a girl bring three at a time because if he didn't like them he wanted to have a choice.'
But the sorry tale isn't quite over yet.
The adult actress fears that the mystery actor's ravishing appetite won't keep the mystery Hollywood actor from continuing to hire more love interests as he continues to digest the shock of being diagnosed with HIV two years ago plus.
Explains the source: 'From what I know of him personally he was the kindest, most giving person but he can also be crazy.
'I think this will send him on a downward spiral because of the fact he needs his girls.
'He wants his people, he wants to keep hiring us but who will want to have sex with him now?'
And what does the actress believe lies ahead? Yes you guessed it. Vast pay day.
Continues the porn star former love interest: 'I think he might deny it all the way, but at some point it's going to be public record.
'I think if any girls have contracted it they're going to sue him.
'I mean how angry would you be – him withholding that information from you? I'm really interested to see if a girl will come forward.'
In the interim, speculation continues to run rampant, with heavy bets on Charlie Sheen as the unrepentant Hollywood middle aged playboy. Time will tell if the mystery actor will come forward and whether the affected porn actresses will finally see their just pay day ….
"Porn Star … Fears Epidemic as She Reveals He Has Slept with at Least 50 'Adult Actresses' and Transsexuals": https://t.co/OfXetiPJaD.

— Words & Sounds News (@WandS_Headlines) November 13, 2015