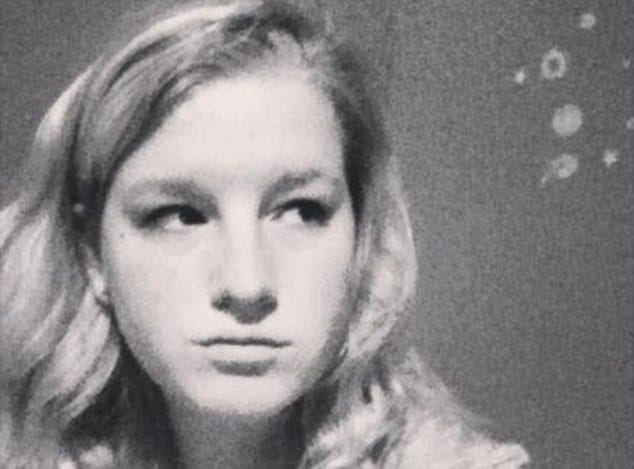 Zoe Hastings a missing 18 year old girl who disappeared on her way to a church was found murdered in her crashed minivan, in Dallas, Texas, one day later near White Rock Lake.
According to a report via The Dallas Morning News, Hastings, a recent graduate of Booker T. Washington High School for the Performing and Visual Arts had  left home Sunday evening to attend a class at the Church of Jesus Christ of Latter-day Saints. Yet after failing to show up, the girl's family called cops to report her missing.
Why did Antonio Lamar Cochran murder Zoe Hastings?
Following a search, the teen was found the next morning after someone called 911 to report a white 2007 Honda Odyssey that had crashed into a creek not far from the church told a report via WFAA.
Dallas police said Hastings did not die in the crash, but instead died of 'obvious homicidal violence.' They are still searching for a suspect in her murder.
Of mystery is how the girl came to meet her end as authorities have declined to divulge her exact cause of death.
A report via CBS Dallas-Fort Worth tells how Joe Noriega was driving his daughter to school when he was flagged down by a man saying a girl in the creek needed help.
Told Noriega: "This young man waved us down and said a girl needed our help,'
'She was on the white rock bed and when I saw the pool of blood … and the color of her skin, I could tell she had died.'
'When I saw the scene I just knew it was foul play.'
Noriega called 911, but the man who flagged him down disappeared before police showed up.
Offered longtime friend, Khelsey Tramaine Gamble via the nydailynews: 'Me and my friend were just talking. We hoped she just ran away or did something crazy'
'Two hours later he called me and told me they found her.'
Adding: 'Zoe was just a wonderful person. That her life could be robbed, it hurts so bad,'
'She was truly one of the most caring people in our entire class.'
A gofundme page to support the family, describes the slain teen as the oldest of five children, 'with three little sisters and a brother who adored her. Zoe's parents, Cheryl, a nurse, and Jim, a teacher, loved and adored their oldest child beyond words, and were so proud of her accomplishments.' The page has already raised more than it's alloted $2o 000.
At a press conference police said the girl's death remains 'an on-going and active investigation,' and are hoping someone saw or knows what happened. Anyone with information is asked to call the Homicide division at is 214-671-3584 or Crime Stoppers at 214-373-TIPS.
Images via facebook