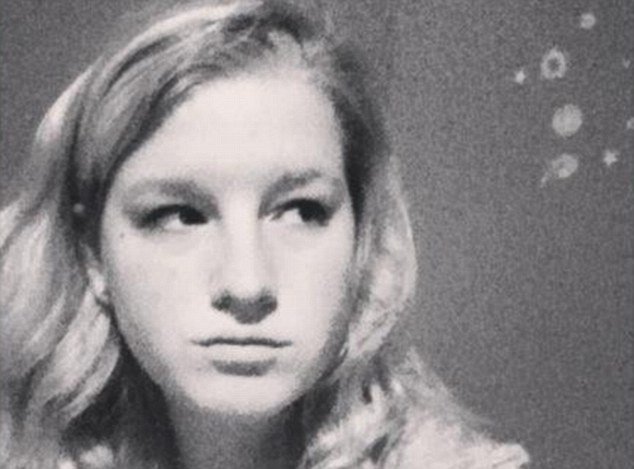 Dallas, Texas cops this weekend arrested career criminal, Antonio Lamar Cochran in connection to the murder of Zoe Hastings, 18.
The 34 year old man's arrest comes after investigators matched his DNA with evidence found at the scene of the beloved performing arts graduate reports CBSDallas.
Who murdered Zoe Hastings? Missing Texas teen found in crashed minivan
Hastings disappeared on Oct. 11, and was found the morning after, lying in a pool of blood next to her wrecked 2007 Honda Odyssey. Her parents reported her missing when she never showed up to a Church of Jesus Christ of Latter-day Saints class that Sunday.
Witnesses said they saw Cochran speaking with Hastings at a Walgreen at about 4:40 p.m. on Oct. 11. The police stated she was at the Garland Road Walgreens to return a Red Box movie, and Cochran allegedly got into the car as Hastings moved into the passenger seat, according to witnesses.
From there investigators tell the minivan smashing into a speed limit sign before the kidnapped Hastings died, with the recent high school graduate dying of 'obvious homicidal violence.'
In a press conference, investigators told Cochran was a 'complete stranger' who did not know Hastings prior to their encounter.
Detectives purportedly found DNA evidence at the scene near the wrecked minivan, and matched it with Cochran. The U.S. Marshal's Fugitive Apprehension Team tracked him down to a Northeast Dallas apartment and arrested him in less than eight hours.
Told DPD Maj. Max Geron: 'He's obviously a sexual predator that's been taken off the streets.'
A report via WFAA tells of Cochran having an extensive criminal history in Bowie County, including multiple felony arrests.
Public records show since 1998, Cochran facing charges for theft, assaulting a family member, burglary, and possession of a controlled substance among other things.
In January, Cochran stood trial for sexually assaulting his girlfriend's daughter, according to TXKtoday.com. The trial would see Cochran acquitted of sexual charges against him.
Of note, Cochran's name does not appear in either the Texas or Arkansas sex offender registries.
Since his arrest, Cochran has been charged with capital murder and is being held at the Dallas County Jail on a $2.5 million bond.
Hastings' family thanked the cops for its swift investigation and witnesses who came forth and helped lead to the arrest.
'We feel one step closer to bringing closure to our family regarding this senseless tragedy,' the family said in a statement.
To date cops have told it was not immediately clear how Hastings was killed, as questions surrounding the motive remain in question.