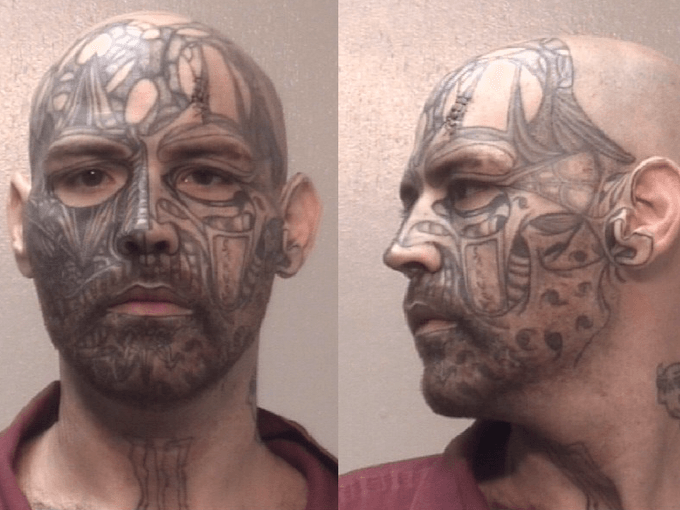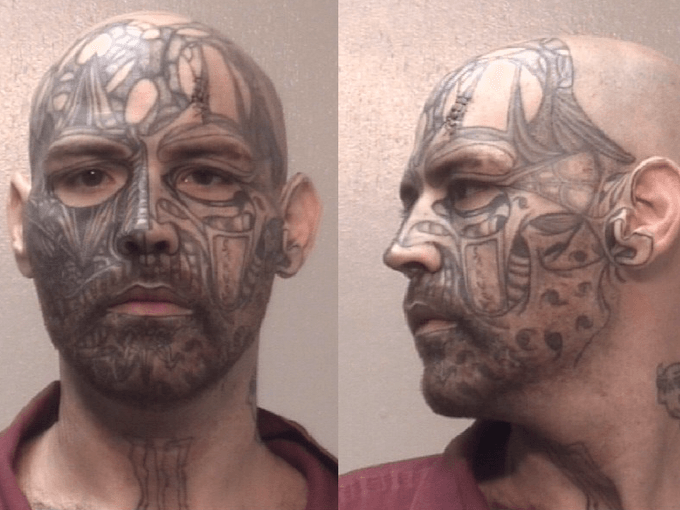 Georgia man, Shalin Ren Payne a 3 time prison felon is back behind bars after allegedly raping his finance's 12 year old daughter while out in parole.
According to a report via the Times Herald, Payne, easily discerned by his all encompassing facial/head tattoos and heavy piercing was babysitting his finance's children while she was at work Monday.
The inked monster chased the girl through the Sharpsburg home and broke down a bathroom door when she tried to hide from him, the Coweta County Sheriff's Department said.
After finally getting a hold of her, he allegedly threw her down and choked her as her 4-year-old brother sat watching nearby, unable to help.
Upon returning home less than an hour, the children's mother found her tattoo monster fiance on top of her daughter. Hitting the man over the head with a glass dish, the woman was then physically assaulted herself, authorities said.
Payne fled the home wearing only a T-shirt but was collared not long after on charges of rape, sexual battery, aggravated sodomy and aggravated assault, jailhouse records show. His inky mugshot shows him with his piercings removed.
The child was taken to two hospitals for treatment and further examination.
Payne's arrest follows him being released on parole after serving two years in prison for a burglary conviction, The Atlanta Journal-Constitution reported.
Before that he collectively served four-and-a-half years between 2004 and 2012 for aggravated assault, burglary and theft convictions.