New revelations relating to the shooting of three innocent clubgoers outside FlatIron, Manhattan venue, Motivo early Monday morning tell how the shooter made to leave the club after an altercation returning soon after with vengeance on his mind.
'Dalone Johnson drove Walikque Faussett everywhere,' victim sister says.
Since identified as Bronx man, Dalone 'Smack' Jamison, 26, the man ironically had turned up to celebrate the birthday the woman that he would eventually kill later that evening, his friend, Walikque Faussett, 24. A single Bronx mother of a 3 year old boy.
Update: As of late Tuesday morning, Jamison was arrested and taken into custody without incident about 11:30 a.m. based on tips to authorities, law enforcement sources said.
According to the New York Post, Jamison had earlier gotten into an argument at the club and been removed by bouncers. Police said Jamison, returned 20-30 minutes later in a dark BMW, alighting, firing at least eight shots, before getting back in the vehicle and driving off. Three of those shots would hit three individuals, one fatally. 
Hit in the back was Faussett who would die within the hour after being transported to Bellevue Hospital, also clipped was 30-year-old Brooklyn woman, Deborah Raji who suffered a gunshot wound to the shoulder, and 25-year-old woman, Lauren Renee Rondat shot in the hip and foot. Both remain in stable condition.
At the time of the shooting, just after 4am, Faussett and her pal, Renee Rondot, 25, were shot were waiting for a cab on the corner of East 21st Street and Fifth Avenue, the Post reports. 
Sources said bouncers threw Jamison out of Motivo following an argument with an unidentified woman and he vowed to return with a gun.
'He started to get disorderly and security had to physically escort him out,' a source said.
Told witness Ashley Valle via the New York Daily News: 'It started out with some altercation in the club,'
'When I looked the bouncers were trying to get him out the club, scuffling with him. We were about to step out when shots rang out and everybody scattered.'
Witness, Miguel Gomez, said he saw Jamison try to start fighting with another man inside the club [and then security] put him outside.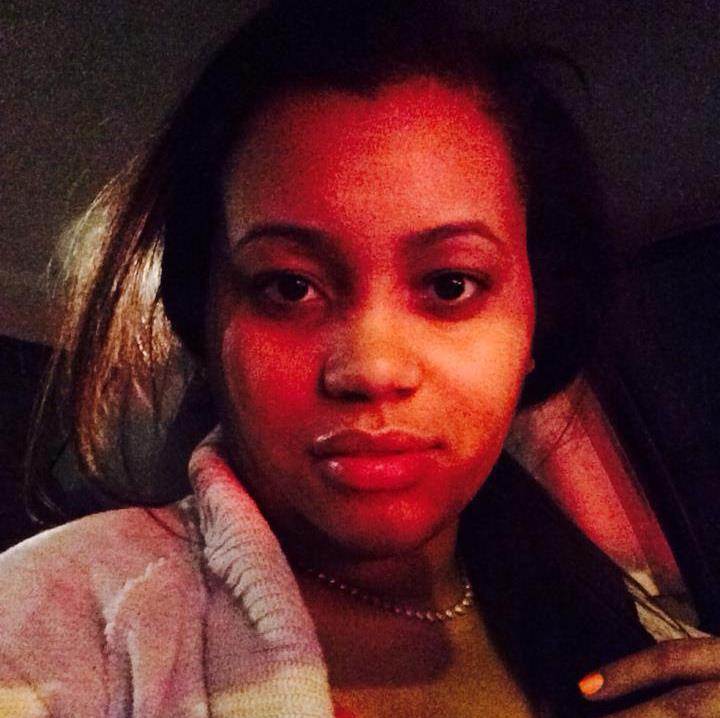 The shooting has raised questions if the shooter had intended to hit the women or whether Jamison had been aiming at bouncers who had thrown him out or possibly the invidividual(s) he had had an altercation with inside the club?
Reiterated a Motivo employee via CBS New York: 'The three ladies, they had nothing to do with what happened, with the fight.'
According to a report via the nydailynews, Jamison is part of a local Bronx gang, Dymes R Us rap group with a history of violence, including a litany of a dozen previous arrests dating back to 2005, including one bust in 2010 after allegedly beating and cutting a man with box cutters. The victim needed 60 stitches to his face and arms in that incident.
Jamison's other arrests, most of which are sealed, were for robbery, weapons possession and selling drugs, sources said.
The murdered woman's family later revealed that their daughter had worked at Nordstrom in White Plains and was set to go back to school and finish her criminal-justice bachelor's degree (yes, the bitter irony…).
A photograph of the victim, Faussett, with the alleged shooter, Jamison (see below), presumably taken at the club, literally hours before her death, turned up on an Instagram account belonging to Jamison..
The shooter also posted the following post alongside another picture, perhaps in a bid to distance himself from the shooting: 
'What's goin on in these streets smh (shaking my head) hope lil sis ok I would loose it if not,'
With another caption asserting: 'I'm not hiding.'
'everybody got something to say that was my F—ing friend I would never do no dumb s— people make story's and everybody run with it.'
To date cops have yet to have made any arrests as the whereabouts of Jamison remains a mystery.