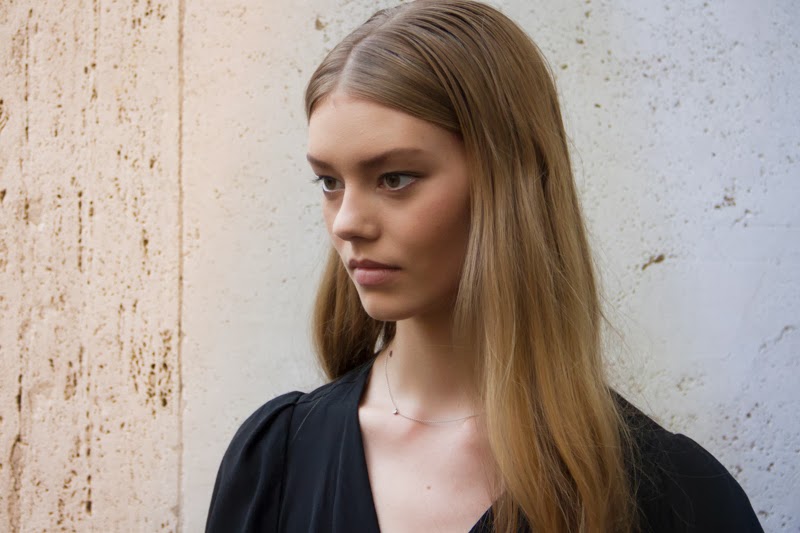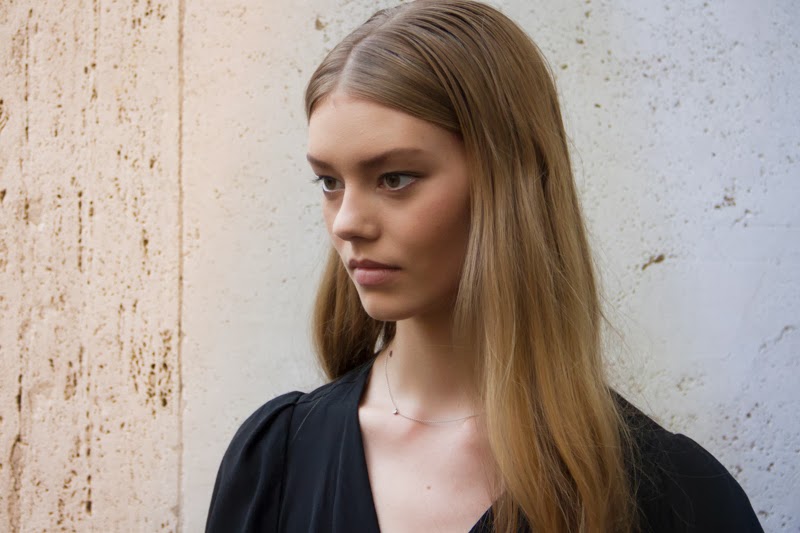 Questions have been raised as to what may have precipitated teen supermodel, Ondria Hardin, 19, suffering a seizure moments before the start of Michael Kors Spring Summer collection at 50 Varick st, NYC Wednesday afternoon.
Instead of strutting the planks in a 'crimson silk georgette scarf dress' that the model was donned in moments before the start of the show, Hardin was observed backstage disorientated and having to be led out by a stretcher. Once outside the model WWD reports was fitted with an oxygen mask before an ambulance was called.
Vogue are back to using underage models. Welcome to Ondria Hardin…
Told a witness via pagesix: 'It looked like she had a seizure, but she's going to be OK. She's totally fine now.'
Added an insider via the tabloid: 'The other models were really upset backstage. Some were crying.'
Reiterated a Kors rep, 'She was unwell and cognizant. She got treatment immediately . . . There was no point in taking a chance.'
Kors show would eventually get underway albeit an hour late.
Perhaps what makes the model's sudden illness all that more beguiling is Hardin is known to be a seasoned pro who is well used to the rigors of a demanding fashion week, having already this week strutted for top designers, including, Vera Wang, Oscar de la Renta, Diane von Furstenberg and Givenchy.
The lapse comes amid increasing scrutiny of model's weight, with commentators taking umbrage at the stick thin underfed models fronting the collections. A common eyesore these days despite calls for models to maintain a more sturdy weight amid concerns that designers are sending the 'wrong message' to the public as to what necessarily constitutes ideal.
A cursory regard of Hardin's weight at a purported 121 pounds at 5'9 has the model coming in at a BMI of 17.9, considered underweight and well below that of the recommended healthy BMI range of 18.5 to 24.9. This despite designer's pledges year after year lip service to only book models who fall within healthy range.
Hardin's agent at DNA Models, who was with her at the show, and the company's head, David Bonnouvrier, is understood not to have returned press agents calls.
Hardin told vogue.com she's from a tiny North Carolina town with a population of 1,000.
top image found here, balance via facebook