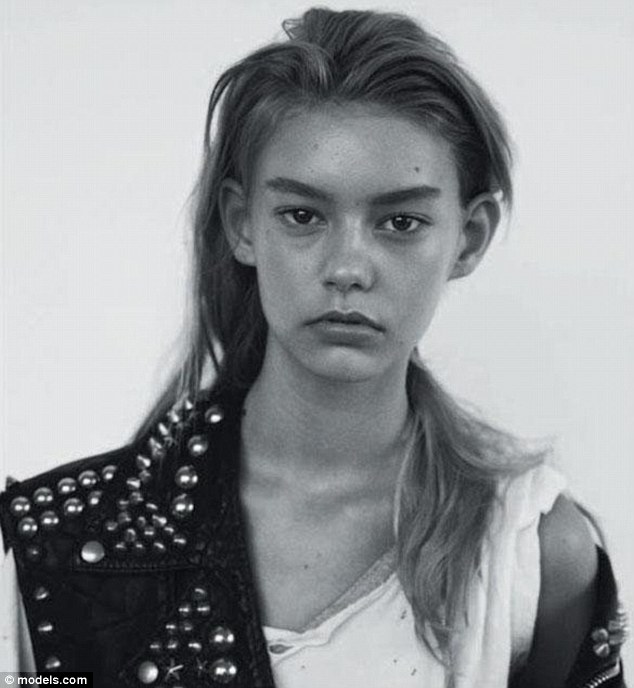 Seems like the fashion world can't help but keep using underage models despite assertions that to the contrary.
Case in point, model Ondria Hardin who in the space of a short time has become the darling of the fashion world (yes it's plain to see she has the most exquisite features imaginable) and who it seems may have been used by Vogue China when she was only 15 when Vogue promised that it would no longer employ models who were under the age of 16. A pledge that they reiterated just 4 months ago.
Although Vogue on a whole as part of its 'health' initiative (I don't know why they just don't call it 'leave children alone' initiative) fashionista as well as Jezebel have done some clever sleuthing.
Reports fashionista:
Amongst the many faces in an editorial shot by Daniel Jackson was Ondria Hardin, pictured left (She wasn't actually on the cover, just inside the magazine). Don't be surprised if that name rings a bell. You might recognize her as the face of Prada's fall 2011 campaign. Or maybe as one of the two underaged models who walked Marc Jacobs' show this past February, the same show which ruffled feathers at the CFDA.
At the time of that show, Ondria was reported to be 14, which is two years younger than the CFDA guidelines permit for working runway models. If Ondria was 14 as of February 2012, one doesn't need to exercise any complex mental gymnastics to know that there's no way she could have been 16 at the time this editorial was shot.
Fashionista is giving Vogue the out that perhaps they were just a bit careless, but personally I find that a bit too difficult to believe as this young model has been tearing it up lately and there is no mystery as to her actual age. In fact a bit of research would let editors know that Ms Hardin has been modeling since she was just 13, nabbing the fall Prada campaign back in 2011.
And then there's via the UK's dailymail which alarmed me as well:
According to Hardin's agency, Ford, she is currently 16, but the company has not provided birth the models date.
At time of press both Ford and Vogue 's publisher Conde Nast had been contacted twice, but neither has yet provided a comment.
Really, why the rush? It's obvious the child is a godsend (and she's bound to have an amazing career in the fashion sweepstakes, at least I hope so) but for all intensive purposes she is still a child and if there is one thing the fashion world should be doing is sexualizing children, it's just plain bloody gross and it needs to stop now.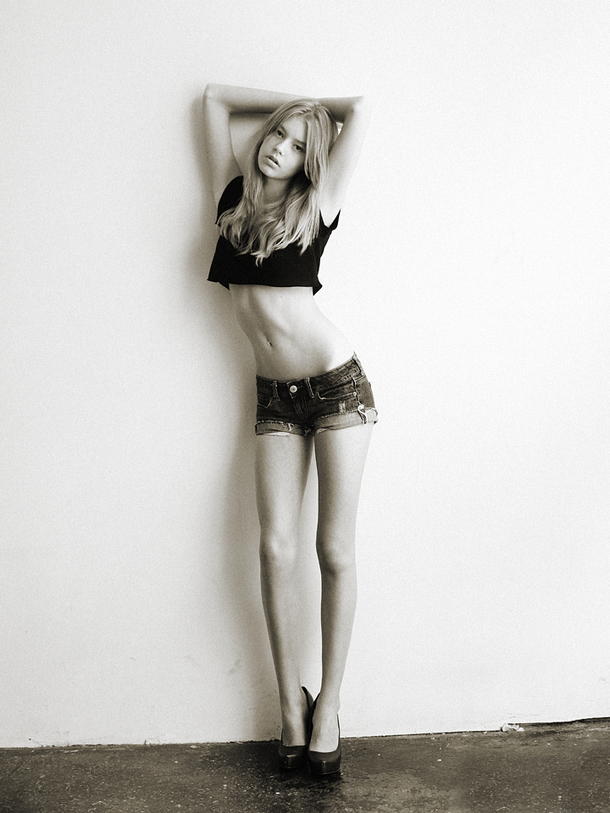 Directly above image found here