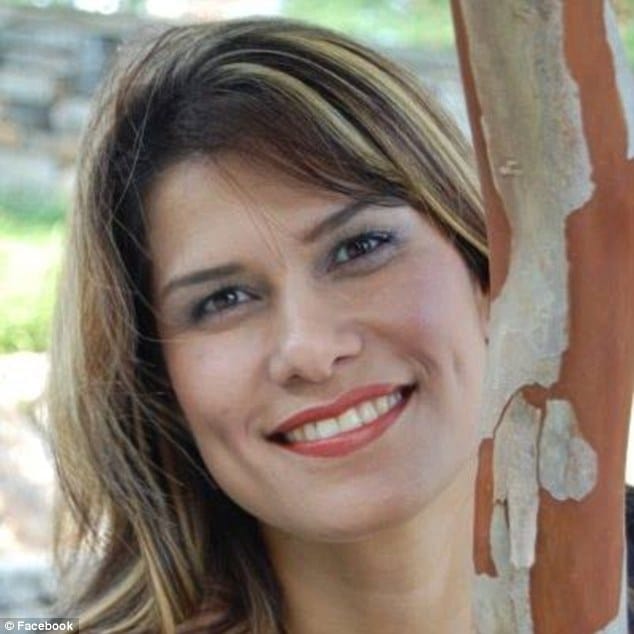 A 13 year old, Simpsonville, South Carolina boy is in custody after stabbing his mother, Isabel Cristina Zuluaga, 44 to death before retiring to bed, Monday evening.
The woman's body would be discovered Tuesday morning at the family home by a contractor on house assignment, who upon not receiving an answer after knocking at the family front door went to a crawlspace under the house where he had been working only to discover the 'startled' 13 year old son hiding.
After asking the teen to leave, the man began to notice blood dripping from the floor boards. Entering the home to investigate, the contractor found the mother mortally stabbed to death in one of the bedrooms, her torso punctured multiple times.
According to a report via wbtw, the 'startled teen' ran off before later being apprehended by cops. Cops would eventually locate the murder weapon after sniffing dogs were brought in to locate the 'hidden' knife.
Asked why the boy killed his mother, the boy who had gone to bed after stabbing his mother the evening prior, remained silent, declining to show any remorse.
Offered Greenville County Sheriff Steve Loftis: 'The fact that there was no remorse shown that we could see, it's just an extremely unusual incident.' 
'I don't have a good grasp of what he was thinking, why he did it and so forth. That would be pure speculation at this point.'
Adding: 'When the contractor came it startled him because apparently he did not realize a contractor was coming,'
'So he went under the crawl space to hide because he did not know who was knocking at the door.' 
The sheriff would told that the mother, a recent emigre from Colombia several years ago had stab wounds on her arms after attempting to defend herself. The teen's father is understood not to be living at the family home.
A family court judge is now set to decide if the boy will be tried as an adult or juvenile.
The boy has no previous history of crime and had gained strong grades at school.