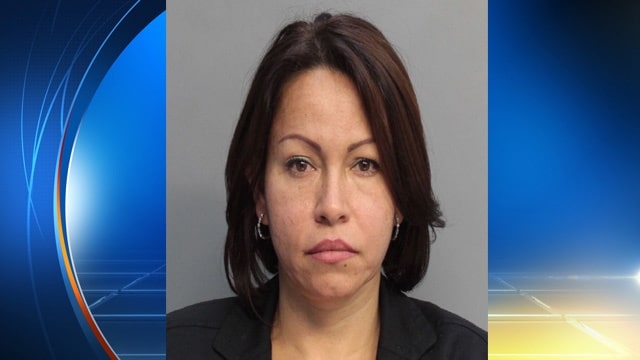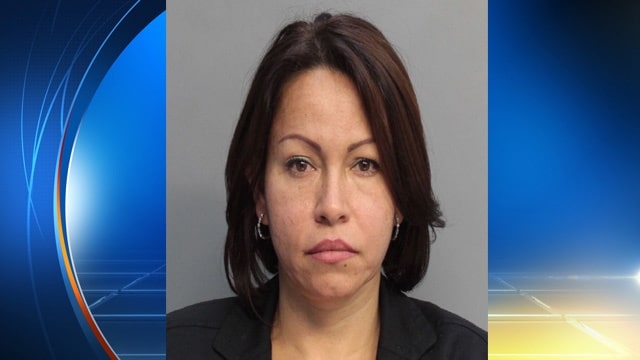 What to think, what to do, welcome to the dizzy fake world of fugitive, Nery Carvajal-Gonzalez, 48, who upon her capture Monday evening now faces charges of disfiguring a man's penis after a botched plastic surgery procedure.
According to a report via WPLG-TV , the fake pretend Florida plastic surgeon went on the run after mutilating a patient's penis when she filled it with injectables, with the hope of making it bigger (naturally) and in the process rendering it useless.
Since her arrest, upon returning to Miami from Columbia, where the fugitive fled, Gonzalez has been charged with one count of unlicensed practice of health care causing serious injury and two counts of practicing medicine without a license.
Offered prosecutor Warren Eth: 'The state was going to show photos to the court, but that would only embarrass the victim and disgust the court,'
'The court would not be able to unsee the images.'
Indeed.
Investigators said the 55-year-old victim received facials from Gonzalez and eventually entrusted her to inject fillers into his penis at a Hialeah warehouse to make it longer and thicker.
Unfortunately the procedure severely disfigured his penis, while future attempts to contact Gonzalez were unsuccessful. Hmm, can anyone guess why?
Reiterated the prosecutor: 'Reads like a horror script.  It's almost unbelievable that a human being can voluntary do this to another human being. Not once, not twice. This was not an isolated incident. She solicits business and butchers people.'
From there, Gonzalez had the victim meet Mark Schreiber, 60, to take out the fillers in the same Hialeah warehouse to remove the filler that was injected by Gonzalez for the going rate of $1000. 
Interestingly, Schreiber had his medical license pulled years ago after practicing medicine without a license in exchange. That incident led to Schreiber pleading guilty for a two-year prison sentence.
The law would catch up to Schreiber who off the back of the victim's assertions was arrested and charged for unlicensed practice of health care causing serious injury.
Offered the unidentified victim: 'To be honest, it looked professional,'
'I kind of trusted it for a while and I was trying to solve a problem. If I go to a professional doctor, it would cost me a lot of money to repair, and I didn't have the money.'
Nevertheless the filler was never removed. The patient claims that his penis was further mutilated by Schreiber and that he is now unable to function sexually.
The victim told police prior to surgery, Schreiber gave him five pills before passing out. His memory is sketchy until the next morning, when he woke at home, and discovered his penis wrapped in bloody bandages and a mere one inch.
'There are a lot of more people out there that suffer and are going through what I'm going through, and they're afraid to come out,' the victim said.