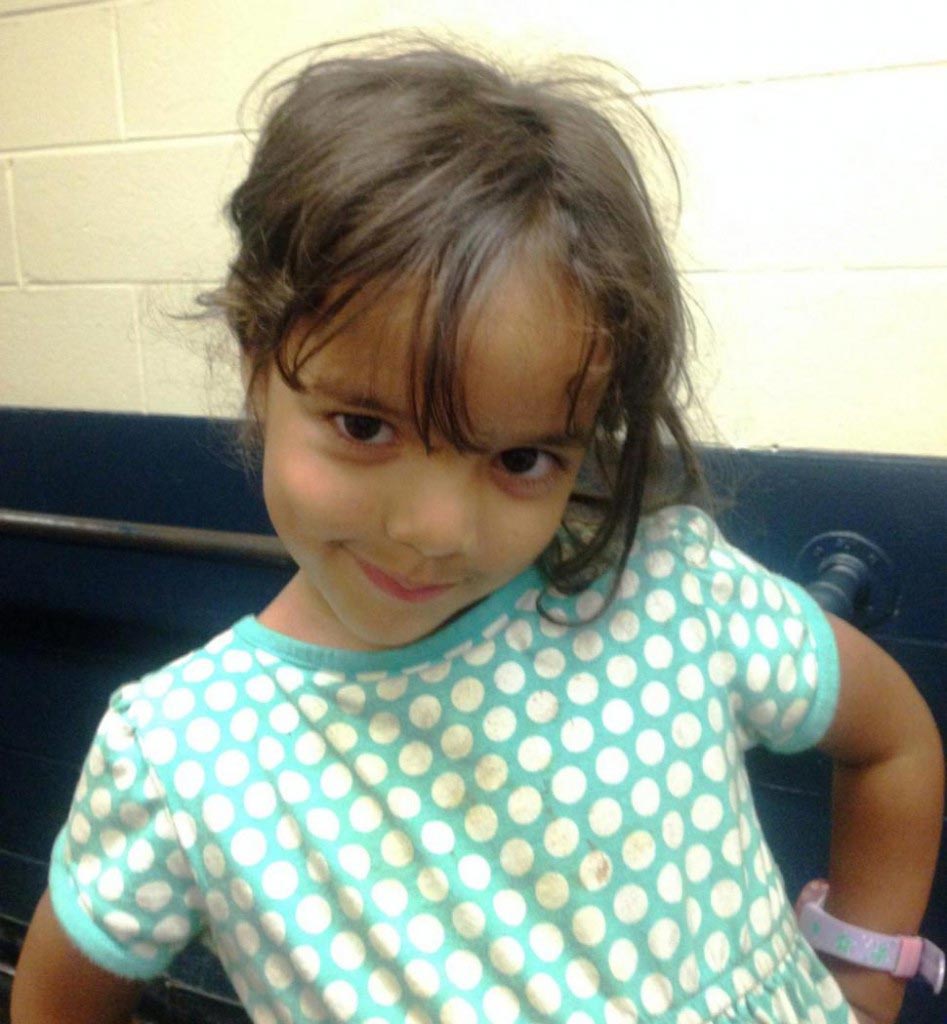 Stanley Fredrique a 34 year old Long Island father has been charged with abandonment of a child and reckless endangerment after cops arrested the man after leaving the toddler at a Harlem sandwich shop at 11.30pm last night.
According to a report via the nydailynews the father was filmed by surveillance video bringing three year old Natalie to a Subway store on St Nicholas Avenue before ordering her a sandwich and then leaving the store shortly after.
At the time the man was observed telling the girl to wait and that he would shortly return for the girl.
Upon Fredrique's departure from the fast food chain, a concerned employee became alarmed after spotting the girl sitting all alone for an extended period of time. The child's father by now nowhere in sight. 
Soon there after the worker walked the toddler over walked Natalie over to the NYPD's 26th Precinct station house a couple blocks away on W. 126th St., officials said.
Unfazed the tot, dressed in a light green and white polka dotted dress with pink pants and blue sneakers flashed a radiant smile and struck a pose for the officer tasked with photographing her for the unidentified child report.
This is not the first time Fredrique, of Elmont, L.I., has run afoul with the law. The Long Island Press reported in 2010 he was charged with menacing and endangering the welfare of a child due to a dispute with a woman over child care. 
Reports the nytimes: Mr. Fredrique, who was in Battery Park on Sunday morning, told police officers that he remembered drinking on Saturday night but not much else.
Around 7 a.m., he got in a cab to go home and called the child's mother, who asked him where their daughter was, he told the police. He panicked, telling the cabdriver to pull over on Tillary Street in Brooklyn, according to the police.
He then tried to file a missing persons report Sunday morning at the 84th Precinct in Brooklyn Heights.
At present it was not immediately clear where the little girl's mother was or when exactly the father came to realize his daughter was missing or how cops came to pick the father up the following day. Or where for that matter Stanley ended up going after some have wondered purposefully losing the three year old …