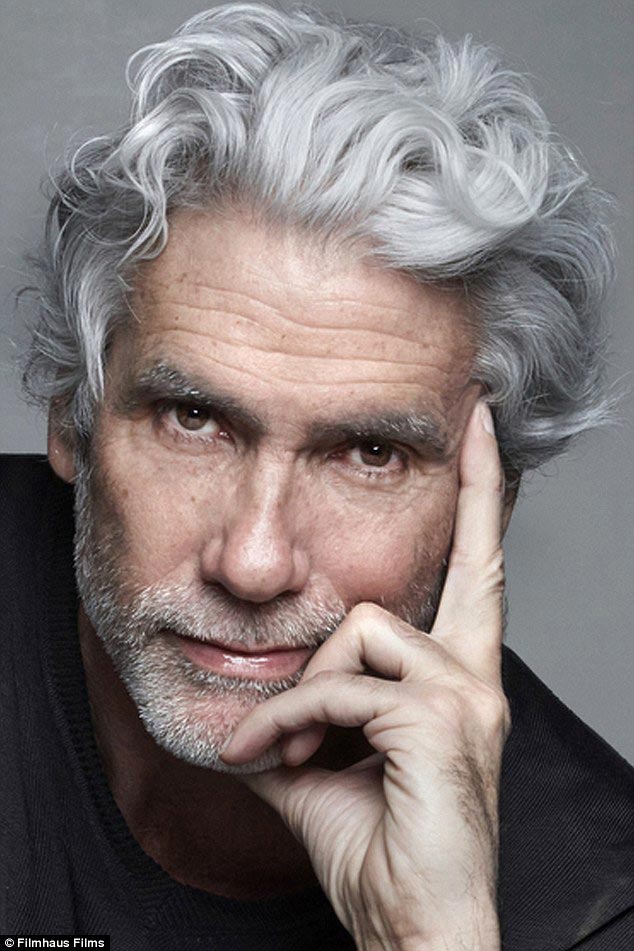 Many years ago before I began this blog I used to work as a cater waiter in order to make my way after having left my previous career as a wall street trader some years before.
Whilst I wasn't particularly thrilled with the work I was grateful for the free food and free booze. Who was also grateful was my new partner in crime, model Mark Reay, who at the age of 56 has suddenly become the talk of town after being brave enough to volunteer to be the subject of Thomas Wirthensohn, a former model-turned-filmmaker new documentary project, Homme Less (showing at New York's IFC Center on Aug. 7).
I had come to know Mark Reay after constantly finding the silver fox (he even had grey hair back then) on the same assignments I was on or freelancing for a bunch of caterers as one is obliged to do in order to survive.
Like Mark Reay, I had also modeled in my youth, Milan, Paris, London and understood all about doing all the great editorials, all the fun runway shows. But I also like Mr Reay understood the reality that most male models made little money, lived a subsistence existence and were forced to eke it out which ever way. But at least we got to date beautiful women for whatever that was worth.
Mark and I would talk about our past and soon enough we bonded. And then after a couple of years of catering, and living as a squatter in an abandoned foreclosed home, begging people to work for free with me,  I finally put my head down and began this blog and from time to time would run into Mark Reay, even asking him to shoot fashion/editorial assignments for my blog as a personal favor.
The work was always very good and I kept thinking Mark Reay would eventually get to shoot for the real big boys. Maybe he will now. I hope. Not that he hasn't tasted coup assignments before.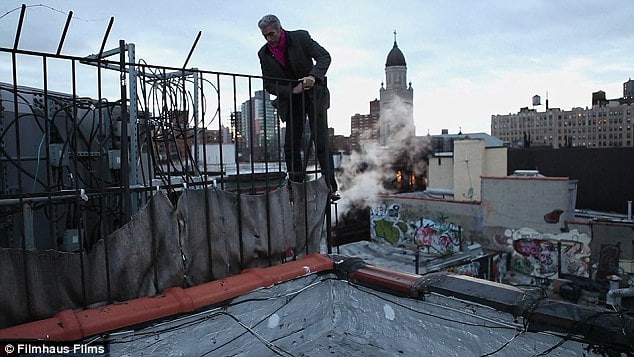 The last time I ran into Mark was at one of the splashy events about two years ago.
True to form, spiffy and quite the dapper chap, Mark had the decency to buy me a few rounds, even if I knew he was roughing it on the roof of some apartment block in Alphabet city. He insisted and I was honored. Nothing it seems had changed with Mark. He was a free spirit and not one to be contained by rules and societal expectations and the shortage of money.
Of course living like Mark and refusing to settle for less and aspiring for the best and glamorous comes at a price. A price I have paid with my own sanity at times.
From time to time I have seen Mark's photo shoots appear on my Facebook timeline, and I have always smiled, impressed that the silver fox was still running between the YMCA where he had his makeshift laundry, his place of getting fit and the Starbucks cafe at night to retouch his work. Not that I never spent countless hours standing at Apple stores and working on my blog in the beginning when I didn't have enough money back then to even afford a laptop. Thank god for friends who care.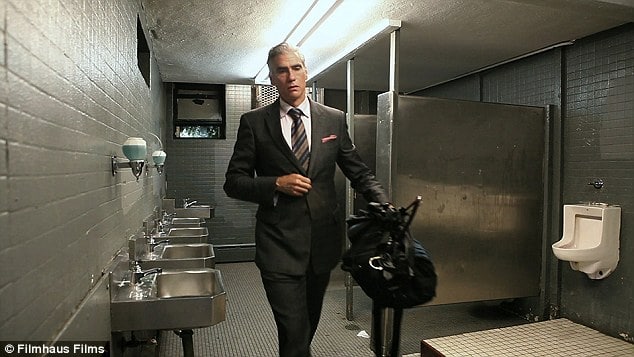 Reading about Mark Reay's story in the NY Post this evening has been an especially inspiring story.
We always ask ourselves why the hell do we live in NYC and what the heck are we chasing here and at what price? And yes some of us have it easier than others, social capital, savings, family (Mark would occasionally stay with his mom in NJ when it became too heavy and she never once knew how badly he was roughing it unlike his mates), cushy introductions to great jobs whilst some of us would receive just enough money or just a small room to sleep in from a friend who cared and was inspired by our determination to make it.
The reality is, despite all the glitzy tv shows and Hollywood success stories,  few of us have the perks and advantages that so many of the super set and glamorous have. Most of us have to work very very hard to succeed (even the ones who have now become superstars) and swallow a lot of indignity and pathos, but that ironically is what inevitably makes the work so much more engaging and mesmerizing and inspiring. 
Mr Reay I hope to see more of you on film, tv, magazines both behind and in front. And by the way I owe you a couple of drinks. Good on you for reminding New Yorkers and me what it really takes to be a free and kindred spirit, even a lost one …