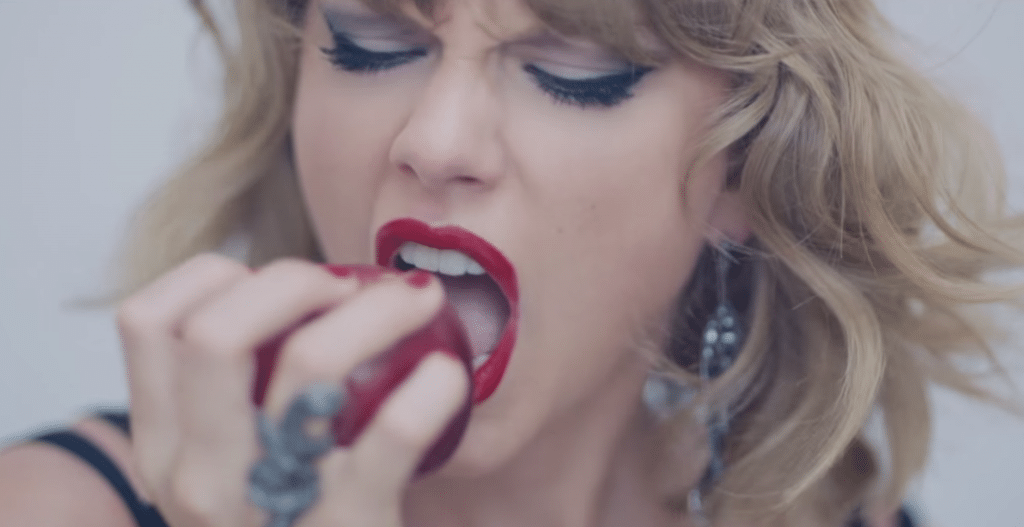 It seems standing up to well funded behemoth platforms does sometimes work after all. Case in point, Apple's about turn in policy when they said Sunday night that they will now pay artists on a per stream basis during their three free music trial.
An about face of turn that indie artists (who are in essence being forced to give away their labor for free in hope of exposure, never mind the cost to them to make their music) can largely thank singer Taylor Swift for and her ability as her own cultural juggernaut to embarrass and challenge.
Jason Sheldon photographer: 'Taylor Swift is a hypocrite, she is no better than Apple'
It all started at the beginning of the weekend when the popular artist and widely followed media personality said she would refuse to allow Apple to stream her album 1989.
Explained Swift on a blog post on Tumblr: I'm not sure you know that Apple Music will not be paying writers, producers, or artists for those three months. I find it to be shocking, disappointing, and completely unlike this historically progressive and generous company.
Swift would emphasize that her decision 'is not about me,' but rather about independent labels and new musicians:
This is about the young songwriter who just got his or her first cut and thought that the royalties from that would get them out of debt. This is about the producer who works tirelessly to innovate and create, just like the innovators and creators at Apple are pioneering in their field…but will not get paid for a quarter of a year's worth of plays on his or her songs.
Adding: But I say to Apple with all due respect, it's not too late to change this policy and change the minds of those in the music industry who will be deeply and gravely affected by this. We don't ask you for free iPhones. Please don't ask us to provide you with our music for no compensation.
Perhaps realizing that Swift and her supporters (and by now there were many on social media, which is a back hand way of saying, watch this promotion tank…) were probably right and that they had attempted to strong arm artists (as is par for the course these days for most artists dealing with large platforms) Apple's vice president Eddy Cue in turn directly tweeted Swift with the following message:
'We hear you @taylorswift13 and indie artists,'
'Apple will always make sure that artist are paid,' he added. '#AppleMusic will pay artist for streaming, even during customer's free trial period.'
In response, Swift tweeted her 59.2 million followers: 'I am elated and relieved. Thank you for your words of support today. They listened to us.'
How @taylorswift13 took on Apple and won: http://t.co/Mg2CqWNmK7 pic.twitter.com/qkUeyJXf5E

— Glamour Magazine UK (@GlamourMagUK) June 22, 2015

Apple Music is set to go worldwide at the end of June with monthly subscriptions costing $9.99, or $14.99 for a family of up to six people. The music giant is making its new service free for three months so that people can try it out before signing up.
Industry analysts had predicted the free trial would cost Apple $4.4billion in an estimate made before the new commitment to artist royalties.
The company, which has around $200 billion in cash on its balance sheet, had planned to only start paying royalties after the trial period following licensing deals with major labels. A point of action which many felt they had been forced to accept until Taylor Swift with her own swaggering of wealth and well oiled pr department decided to challenge, knowing full well that all the resultant media attention would force Apple's hand.
What's with all the chit chat about Taylor Swift and apple. Really who gives a fuck about a mega rich pop star and a mega rich corporation
— Eskside Design (@EsksideDesign) June 22, 2015
@taylorswift13 @kendricklamar why do I feel like she's fake and selfish?

— Nadine Josue ❤ (@DirectioNadz) June 22, 2015
In all seriousness, having Taylor Swift's stuff on Apple Music and not Spotify is a big thing in my trying out Apple Music. Yep.
— I-Lor (@ianloring) June 22, 2015
And then there were these comments on the web that made me wonder, see what you think?
Yeah I'm not always the biggest T Swift fan but she seems completely right here. If Apple wants to lure people in with a free trial, which is a totally standard marketing move, it's on them to pay for it as part of their promotion costs. A hotel offering a free night's stay to new visitors wouldn't be able to forgo paying their front desk and housekeeping staff.
Many of the smaller artists don't have the platform she does so good on her for publically chiding them on this one.   Apple is trying to gain in an already bloated market of streaming and if offering three free months of service to gain exposure then so be it. But, that shouldn't stop payment royalties because of what an artist is likely to gain when using their service. Apple is in the wrong with this one.  
Thanks, Apple, for encouraging the antics of this no-talent, narcissistic twit. Thank you very much.