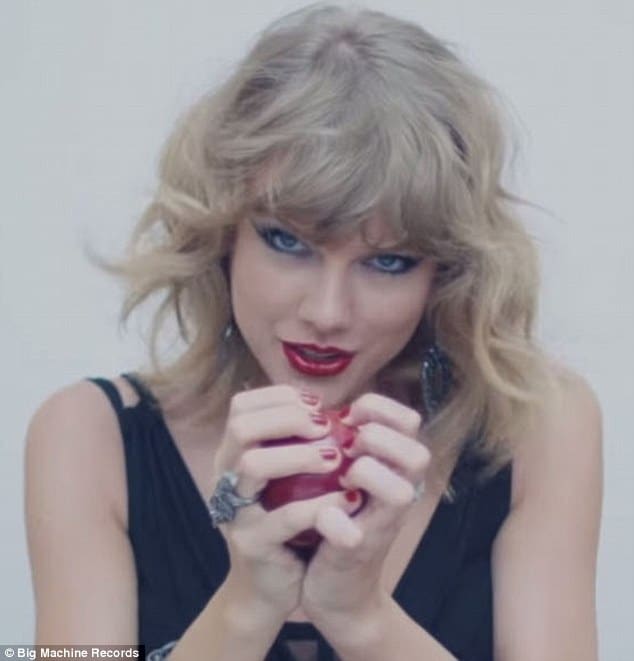 In a stinging rebuke, independent photographer, Jason Sheldon has penned an open letter calling Taylor Swift a hypocrite and no different than Apple after extolling the singer's demands that photographer's give up their copyrights and opportunity to earn future income after one time fees when photographing her in concert.
Taylor Swift Apple backdown: 'You humiliated us, we will pay artists'
In his blog post, the Birmingham, West Midlands freelancer states that all photographers who take pictures of the singer are forced to surrender their copyright – giving her unlimited use of their photos for free.
The letter calling out the singer comes after Swift was able to use her cache and media mettle to pressure Apple to pass on royalties to artists during a three month promotional streaming blitz it has initiated after previously telling that no such gesture would be afforded to artists, producer and writers.
But Jason, who freelances for an array of tabloids, suggests the singer is no different to Apple. He has posted the contract all photographers must sign before photographing her concerts, which states that she is granted "free and unlimited use" of their work "worldwide, in perpetuity."
This means that after a photographer has taken the pictures he can only try to sell them once to the newspapers, then loses all rights to them, whilst she can then use the photos for her own marketing purposes for free.
Wrote Jason Sheldon: "Now.. forgive me if I'm wrong, but if you take points 2 and 3 in that contract (which is provided to Photographers who need to agree to those terms before they are allowed to do their job in photographing you for editorial outlets), it appears to be a complete rights grab, and demands that you are granted free and unlimited use of our work, worldwide, in perpetuity.
"You say in your letter to Apple that 'Three months is a long time to go unpaid.' But you seem happy to restrict us to being paid once, and never being able to earn from our work ever again, while granting you the rights to exploit our work for your benefit for all eternity.
"How are you any different to Apple? If you don't like being exploited, that's great … make a huge statement about it, and you'll have my support. But how about making sure you're not guilty of the very same tactic before you have a pop at someone else?
"Photographers need to earn a living as well. Like Apple, you can afford to pay for photographs so please stop forcing us to hand them over to you while you prevent us from publishing them more than once, ever."
The freelancer claims that photographers are too scared to speak out about these contracts in case they are "blacklisted" by management and PR companies.
Adds the photographer whose letter has since gone viral and caused social media to vex: "There are hundreds of professional concert photographers who don't enjoy that security.. they don't have the voice you do, and they don't have the public favor that you have when it comes to demanding fair rights for their work, and they have a much higher risk of being prevented from working in future, not just at your shows, but any show which is connected by the same promoter, venue, PR, or management company."
Taylor Swift later urges Apple to change the policy so the artists are paid for their music – which they have now done – and Jason urges her to do the same for photographers.
Jason adds: "With all due respect to you too Taylor, you can do the right thing and change your photo policy. Photographers don't ask for your music for free. Please don't ask us to provide you with your marketing material for free. Time to stop being 'Mean'."
The open letter has since led to an array of other photographers praising the freelancer's letter.
Wrote Ya Boi online: "Love it! – I'll be getting a form for Miss Swift much like the one attached, very shortly, hopefully it's amended!"
Responded another: "Yours is an easy fix. Same as hers was. You just refuse to work her shows. Just like she refused to put up her music for free. Same exact thing. If you do not shoot the photos you are not being robbed."
A UK spokesperson for Taylor has since responded: "The standard photography agreement has been misrepresented in that it clearly states that any photographer shooting The 1989 World Tour has the opportunity for further use of said photographs with management's approval.
"Another distinct misrepresentation is the claim that the copyright of the photographs will be with anyone other than the photographer – this agreement does not transfer copyright away from the photographer. Every artist has the right to and should protect the use of their name and likeness."
Imma let you finish @taylorswift13, but Jason Sheldon had the best open letter of the week! http://t.co/kajZMmK5EK #AppleMusic

— Scott Mattocks (@Frattocks) June 22, 2015
Wonderful action of @Junction10 Jason Sheldon, stating @taylorswift13 Is as bad as the Apple she criticizes #hypocrite — marcel_lucht (@marcel_lucht) June 22, 2015
What do you think? Is Taylor Swift too good to be true as many have claimed or just as concerned about money that she has claimed to distance herself from?