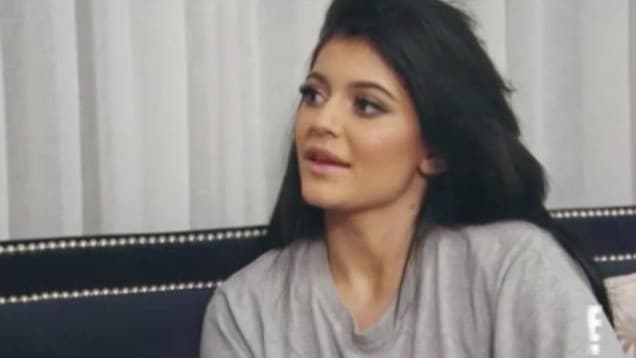 It seems being an omnipresent 24/7 17 year old mass produced walking and functioning sexual hyperbole does come with some drawback. Case in point when Kylie Jenner found herself being accosted by a fan on the streets of Beverly Hills and discarding the fan by telling him 'to get the fuck out of my face.'
Things would come to a head when a man approached the 17 year old media sex bomb ('I'll take the money and fame when I can thanks') with his cellphone asking her 'what that mouth do Kendall?' 
Three faux pas in a row, crowding a celeb's space, asking her an inappropriate question and confusing her for her supermodel sister.
The incident has led to debate that the '17 year old Kardashian skank' was asking for it and that this is what she gets for being too sexually provocative.
An attitude which cradles sexual harassment and the burnished attitude that women are simply sexual dynamos put on Earth to satisfy men.
What do you think? Should a woman come to expect to be the recipient of sexual innuendo for choosing to dress provocatively or should they next time reign it in and 'dress less slutty'….?
Kylie Jenner was not here for this guy asking her 'What that mouth do?' At all. http://t.co/gu6iVXTXYT pic.twitter.com/SOH7kEjW5F

— VibeMagazine (@VibeMagazine) June 22, 2015
He Asked @KylieJenner " WHAT DAT MOUF DO" 😂💀 http://t.co/7S06NldeBL
— V.I.P Only (@VIPVidz) June 22, 2015