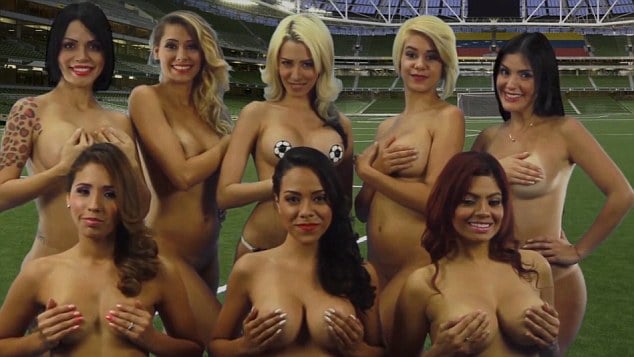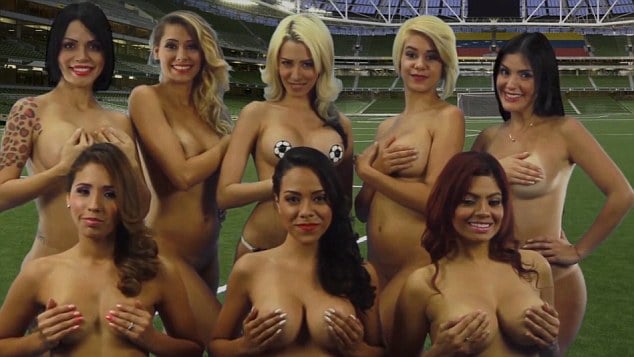 Turning heads is an all-female 'news' team from Venezuela who decided to show their support for the national football team in this year's Copa America tournament – by stripping completely naked.
Involved in the stunt showcasing are eight presenters from Desnudando la Noticia, translates as 'Stripping the News' who decided to bare all as an incitement encouragement to the 'gladiators' of football, asking other women to join them.
The presenters, reports the UK's dailymail not surprisingly consist largely of models and beauty contestants, whose presenting style is aimed at 'empowering women' and getting rid of the taboo around nudity. 
Of interesting note is presenter and model, Yuvi Pallares, who previously made headlines after taking her clothes off while reporting on a sex scandal involving Cristiano Ronaldo. Why decline?
In a message to football fans in South America, the team say that for every stage of the contest the Venezuelan team get through, they will post more bare to the bones pictures on their webpage.
Hosts Chile will kick the tournament off against Ecuador two days from now, and Venezuela will play their first game against Colombia on Sunday.
Will you be sweating it off this up coming Sunday …?