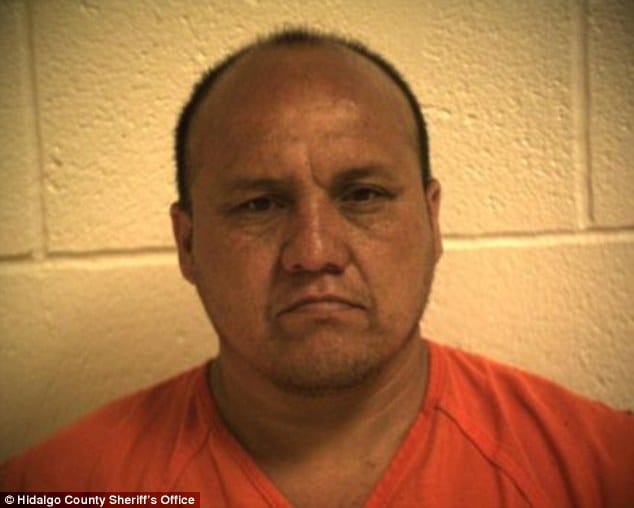 Cirilo Castillo a 45 year old Alamo, Texas man has been arrested after attempting to have sex with a horse. The man's arrest comes after two prior incidents in 2013 which saw the man having sex with a horse named Nadia.
Man arrested twice in three months for having sex with same horse.
Castillo's latest foray into perpetual tabloid ennui comes after he was caught in February attempting to 'perform a sexual act' on the same horse he had been ordered to stay away from.
A police report noted Castilo breaking his leg during persistent efforts to calm down the alarmed animal.
It wouldn't be until early June that the local laborer would be arraigned on charges of criminal trespass.
According to a report via the Houston Chronicle, the man's discovery in the early morning hours of February 17 came after the barn's owner happened upon the man she had previously demanded keep away.
At the time, Castilo insisted he had only come to the horse stable after being struck by a car and crawling to the barn for shelter.
A later examination of the man's broken leg would reveal Castilo having been kicked by Nadia.
Soon there after, an ambulance arrived where the man was transported to a mental hospital to tend to his broken mind leg.
A prior 2013 incident involving the barn owner's horse, Nadia, saw the bestial pervert receiving 5 years probation on charges of cruelty to animals.
Offered Hidalgo County sheriff Lupe Trevino at the time: 'I can't just ignore this and allow it to keep happening,'
'Maybe we can get him some help, whatever we can do, we are going to try and do.'
That sentence came after Castilo served 270 days in jail for public lewdness also involving another horse.
Since remanded into custody June 2, Cirilo Castillo now faces the likelihood of 180 days in jail.
Because there's no law against bestiality in Texas, Castillo can only be charged with trespassing and cruelty to the horse, if there's evidence the animal was hurt.
Castile's bond has since been set at $1000. Prior arrests also include theft and marijuana possession.